Do you use a Citibank credit card? If you use Citibank credit card, you indeed would require the credit card statement. How do you receive the credit card statement? In general, the credit card customers receive the statement via post. What if you have lost the statement and required the statement for any purpose.
Directly, you can get the statement online. You need to activate citibank Internet Banking to get access for downloading the credit card statement in PDF format. Follow the simple steps to download your Citibank credit card statement online instantly and avoid waiting for many days to receive the statement from the bank in the traditional form.
Steps to download Citibank Credit Card E-Statement in PDF Format online
Step 1: Open the web browser on your computer and open the official website of Citibank https://www.online.citibank.co.in. On the homepage of the website, click on Login Now tab visible on the left side of the page. You will get directed to a new page where you require entering your User ID and the Internet Password.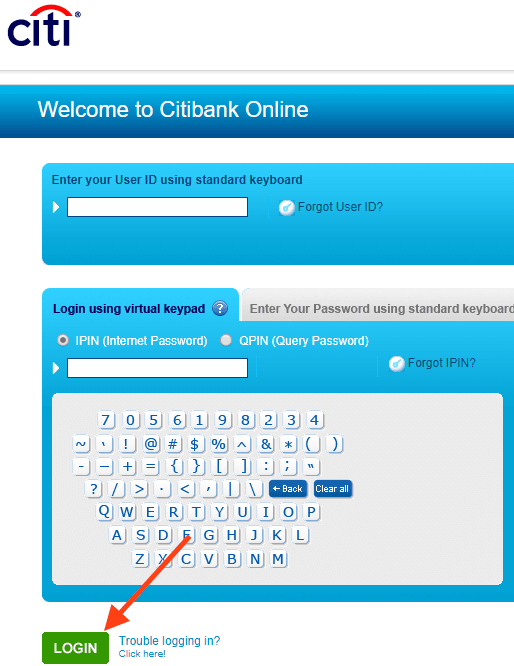 Step 2: You need to enter the User ID using the standard Keyboard, and you have the flexibility to enter the Internet Password using the virtual keypad or standard keyboard and click on Login button. Once you successfully logged in to your account, you will get directed back to the homepage.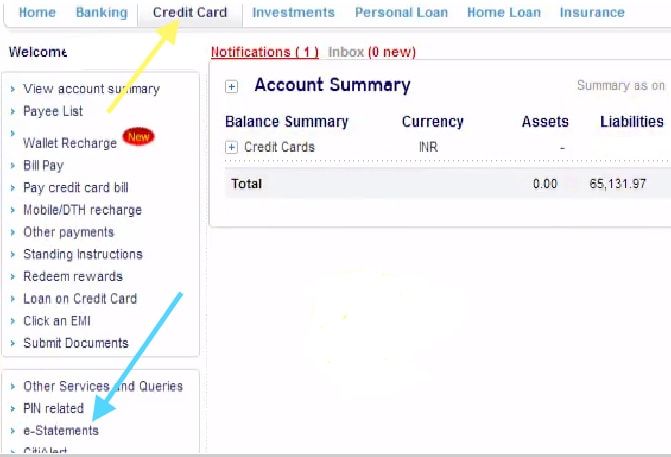 Step 3: Click on Credit Cards tab visible on the above navigation tabs. The display will feature the account summary. On the left-hand menu you can see E-Statement at the bottom, simply click on it.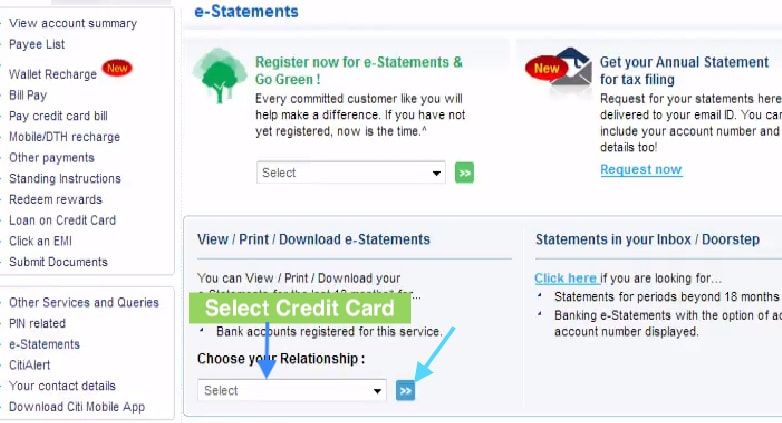 Step 4: Now you will get the screen featuring many options. Search for the view, print, download E-Statements bar on the page. Click on Download E-Statement button but make sure to choose the Relationship before you click to download the E-Statement. Select Credit Card as the relationship and click on Download E-Statement.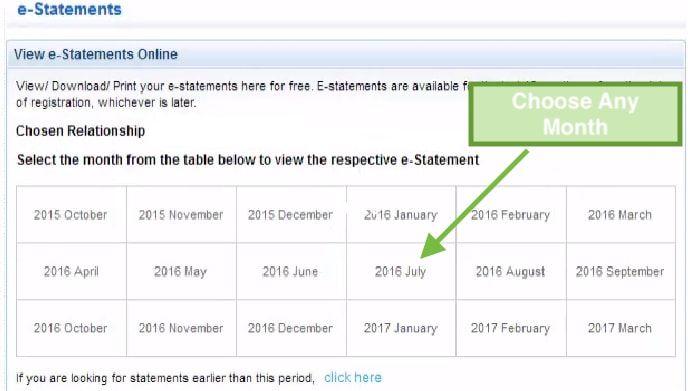 Step 5: The next page displayed on the screen will feature a table where you need to select the dates (From-date and To-date) to get the E-Statement. You can either select the provided date or select any particular month below the table. The Credit card Statement will automatically download in PDF format, and you can get it printed for using it in future.
You can also request a duplicate copy of the E-Statement which you will receive your registered Email ID. Following the steps mentioned above, you can easily download the Citibank E-Statement in PDF format without visiting the Bank.