Kotak Mahindra Bank Limited is a private-sector bank that started in Mumbai in 1985. It has 1600 branches and 2519 ATMs across India. People as a customer of Kotak Mahindra Bank get faster and growing facilities. Its official website has the facilities like mutual fund investment, digital savings account openings in zero balance, Kotak fixed deposit investments, and many more.
Kotak Mahindra Bank's website makes the banking process easier for its customers while sitting in their own space. People can do banking according to their time and convenience with the official website just at their fingertips. Currently, Kotak Mahindra Bank has almost 2.7 million customers account. It caters to the financial needs of both single and corporate institutions.
Kotak Mahindra Bank Locker
Kotak Mahindra Bank gives customers of safe deposit locker facilities to avail the safety of their valuables. Customers can keep their important documents like property papers, jewelry, loan documents, gold bars, savings bonds, etc. People usually come to the bank for their earned money to secure them and to invest it for the future. Also, the bank always helps keep the savings and makes insurance out of them. This safe deposit locker system is for keeping the treasure in the bank itself.
The Reserve Bank of India announced the new rule for the safe deposit locker in every bank from January 1, 2022. The announcement is about the responsibility of the bank against the lockers. The new rule is that the bank will be fully responsible for any kind of disaster that will happen, like dacoity, robbery, theft, or the building falling down from the bank's negligence. There the bank has to pay for the losses of the locker documents that may have happened.
Eligibility and Benefits for The Locker
People can open a safe deposit locker in Kotak Mahindra Bank according to their needs of choice. People are eligible to open a single account or joint account for their locker facility. There are more account options available for locker account opening, and as per the bank's norms, those are Either or Survivor, Former or Survivor, Anyone or Survivor. Kotak Mahindra Bank is giving a wide range of locker availability to its customers. So many benefits people can take with the locker system. Some of them are mentioned below.
Kotak Mahindra Bank has a wide range of lockers available from small, medium, and large.
The bank will deduct the rent from the authorized debit card for locker use. You have to submit the authorization of your debit card with your locker.
Locker rent charges vary according to the size and location.
Kotak Mahindra Bank is providing the nominee system for the locker account. You can keep a nominee over a single or joint account locker.
Kotak Bank locker has 24*7 surveillance cameras active for locker safety.
The locker size will also differ dimension-wise.
Documents for The Locker
People have to book a locker as per their needs, and there are some crucial documents they have to submit for the same. Every bank asks for it, and Kotak Mahindra Bank also has no difference. This documentation will show the ownership of the locker you will book for your valuables. The documents in need are given below.
The KYC details you to have with your Kotak Mahindra Bank account along with your Pan and Adhar card.
Current or savings account details.
Security deposit for the locker rent. You have to deposit some amount as security money for the locker.
Locker agreement.
A passport-size photo.
These documents will help you open the safe deposit locker in Kotak Mahindra Bank. These documents will be in need of both single and joint locker openings. Kotak Bank usually facilitates lockers for their existing customers.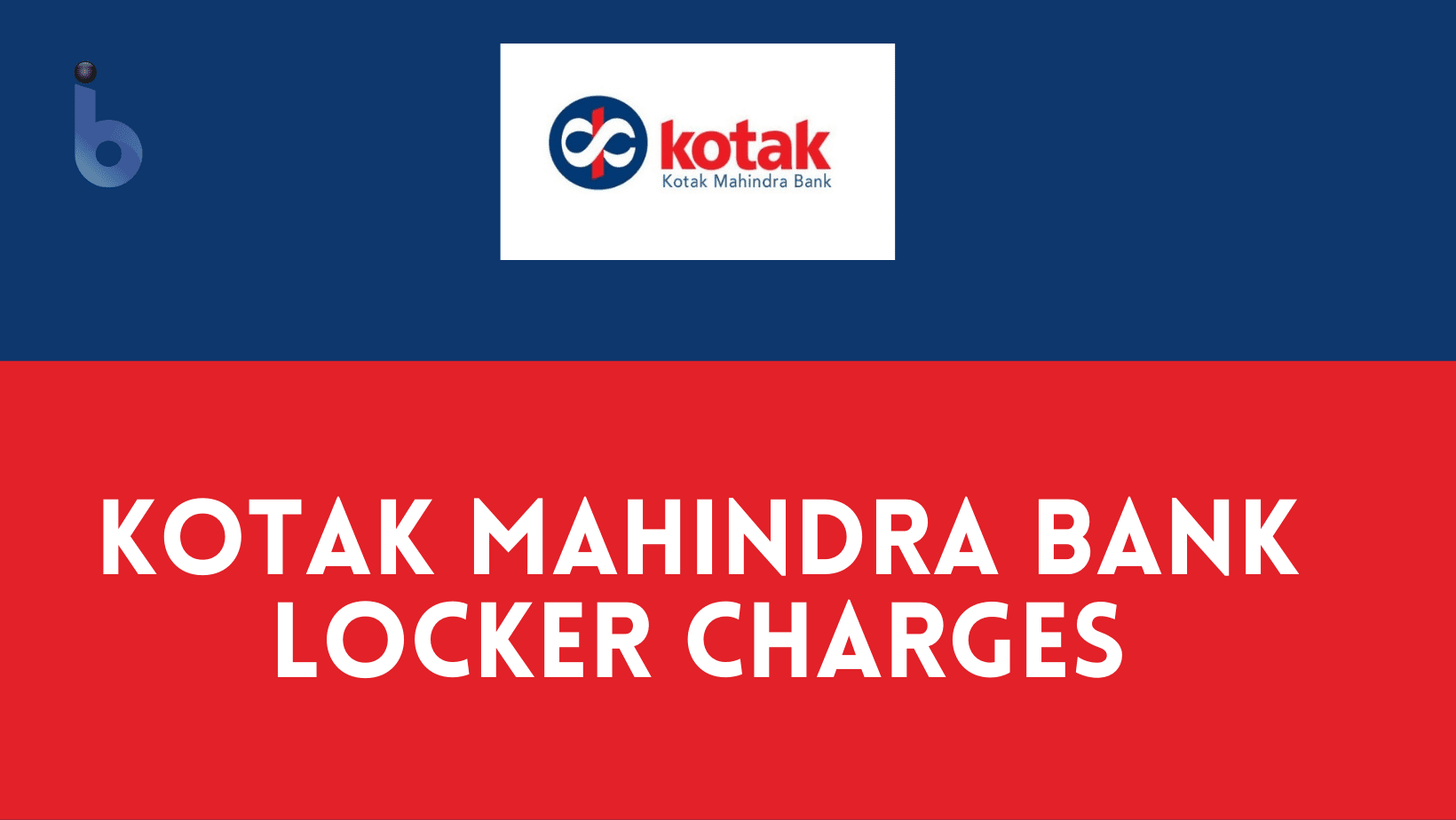 Locker Charges in Kotak Mahindra Bank
Kotak Bank locker is the safest place in itself for any of the valuables you want to keep. The bank provides different sizes as well as dimensions, and thus the rent charges vary accordingly. Locker allotment is subject to availability. The rent charges for the lockers are below.
Locker rent as per branch category for Kotak Mahindra Bank starts from A, B, C, D, and A+. Annual locker rent ranges differ according to locker size.
For the range of D category lockers, the annual locker rent will start from Rs. 750/- to 2500/'.
The C category locker rent will be from Rs. 1500/- to 5000/-.
The B category locker will charge from Rs. 2250/- to 7500/-.
The A category locker rent will be between Rs. 3000/- to 10000/-.
Lastly, the A+ category locker will charge between Rs. 3750/- to 12500/-.
These rates will depend not only on the sizes but also on the dimensions. Kotak Mahindra Bank charges annual rates based on the locker facility available at the branch.
| Locker Branch Category |  Annual Locker Rent Charges |
| --- | --- |
| A+ | Rs. 3750 to 12500 |
| A | Rs. 3000 to 10000 |
| B | Rs. 2250 to 7500 |
| C | Rs. 1500 to 5000 |
| D | Rs. 750 to 2500 |
Updated: 15 May 2023
Conclusion
Kotak Mahindra Bank has the safest locker place for your treasures. Bank has two keys for each locker, and most importantly you will need both keys to open your locker. The bank will provide only one key to keep with you, and the other one bank keeps with them. This bank's security camera records each and every step in and step-outs to make sure of the safety procedure. You check in to your occupied locker once a year.
To avail of the Kotak Bank locker, you have to write an application to the branch manager. Here, an agreement needs to be signed by you, and the bank will ask for an advance payment for booking the locker. Any more queries if you feel, you can contact the toll-free number given on the website or visit the branch itself.