Banks are one of the most trusted financial institutions. From storing safely your cash to jewelry, and other important documents, banks are playing a vital role in their customers' lives. If you are also wondering to keep your valuable pieces of jewelry, documents, etc. in a safe place and be at peace, then you can safely rely on your bank for doing so.
But banks charge some amount for renting out the lockers to their customers. If you are a customer of ICICI Bank and want to know the Latest ICICI Bank Locker Charges, we have you covered.
ICICI Bank Locker
A safe deposit locker is also known as Bank Locker. Bank lockers are a service facility provided by all the banks to their customers to deposit and store their valuables with the bank. Banks charge an annual locker rental service fee from the customers using their lockers. The charges vary from location to the size of the lockers.
Features Of ICICI Safe Deposit Lockers
Bank lockers can be of great use for customers to keep all their precious gems and jewels in a safe place. Some of the features of ICICI Safe Deposit Lockers are:
1. ICICI Bank lockers are available in different sizes at different locations.
2. Customers can rent ICICI Bank lockers for a minimum period of one year.
3. ICICI Banks have extended banking hours for the locker facility. So the customers need not visit the bank necessarily at the prescribed bank timings.
4. Customers can assign a nominee for their lockers.
5. The bank locker payments can be made easily through the ICICI Bank account itself.
6. Lockers can be rented not only by individuals but also the clubs, trusts, and limited companies.
Hence, by understanding the above-mentioned features of ICICI Bank lockers, the customers can choose a locker rental facility of the bank to keep all their valuable items protected.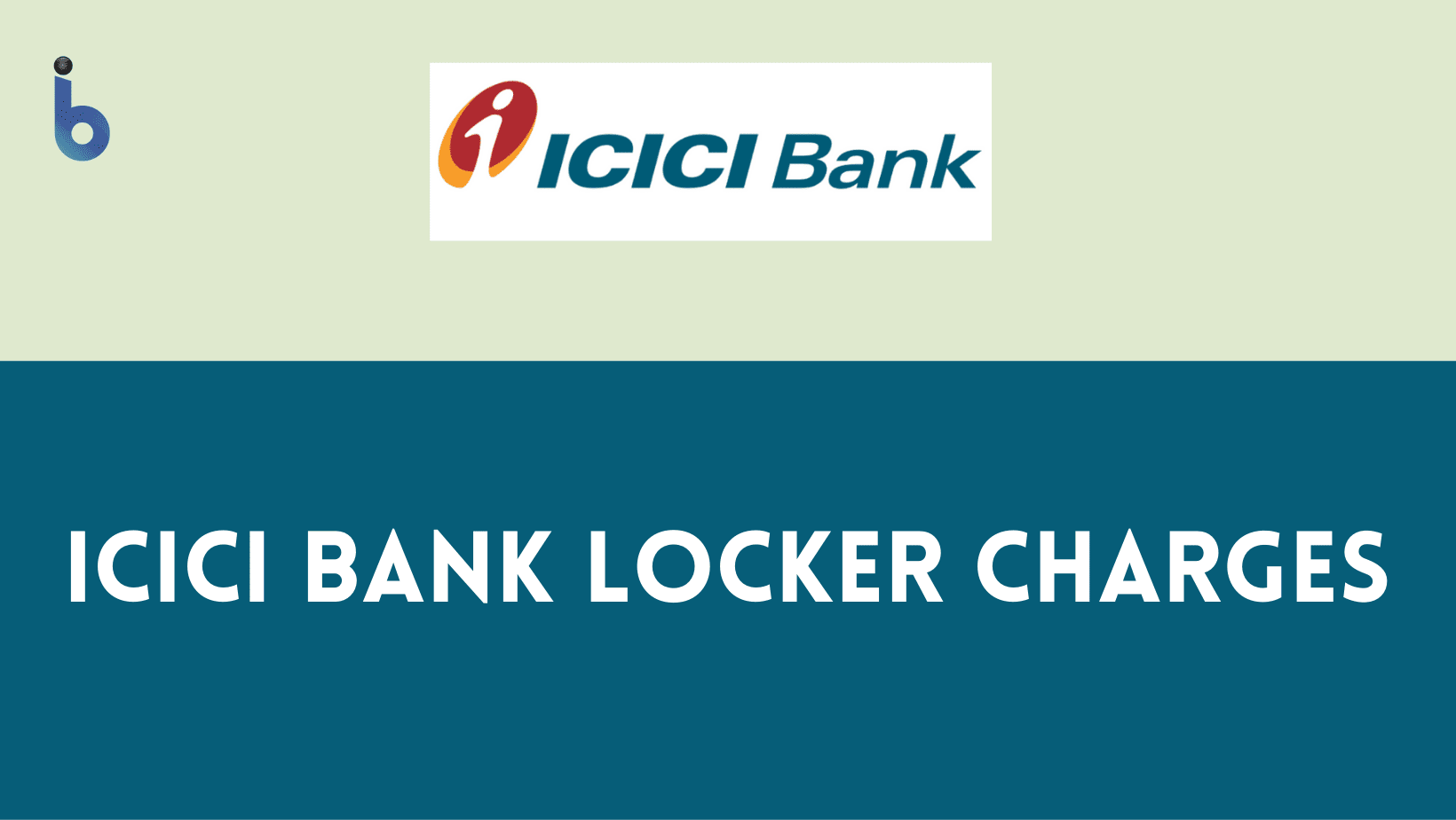 Locker Charges in ICICI Bank
The fees for ICICI Safe Deposit Locker might differ with a change in location and size of the locker as well. Below given is a table for a brief understanding of the ICICI locker charges depending on their size:
| Locker Size | Locker Charges |
| --- | --- |
| Small | Rs. 1200-1500 |
| Medium | Rs. 2500-9000 |
| Large | Rs. 4000-15000 |
| Extra Large | Rs. 10000-22000 |
Last Updated: 1 April 2023
Source: https://www.icicibank.com/find-atm-branch/locker-enabled-branches
Thus, a customer may choose any size of locker in the ICICI Bank, depending upon the size of valuables he holds.
Terms And Conditions Of Axis Bank Locker Services
Every bank lists some terms and conditions before their customers use their locker rental facility. Some of them are listed below:
Generally, locker rent is charged by the banks annually.
The bank customers have to pay an advanced locker rent.
The bank lockers are available in different sizes.
The locker agreement contains all the terms and conditions of the locker facility provided by the bank.
The allotment of the locker depends upon its availability and the discretion of the bank.
Customers should go through the terms and conditions of the locker facility of ICICI Bank carefully before opting for one.
Conclusion
Though it is a good idea to store your valuables in a safe place but make sure you are well aware of its terms and conditions as well. You should make a decision only after going through all the details carefully and thoroughly. To know the Latest ICICI Bank Locker Charges in your region, you should visit the nearest ICICI Bank branch.
Each category of ICICI Bank branch has different sizes of lockers. Therefore, rates might differ. In case of any query, you should either check with the ICICI Bank's official website, or you can connect to its 24 x 7 toll-free customer care service at 18601207777. You should always refrain, from using any third-party applications or websites.