Loans are becoming increasingly popular these days as they allow us to make any purchase. Whether a vehicle, a house, or to get funds for education, starting a business, and much more, loans have been an excellent way to manage funds. But we need to make the Loan EMI payment on time as it introduces additional late fees. Additionally, if you fail to make your EMI payment on time, it can also hamper your credit score.
However, you don't need to stress about your L&T Finance EMIs, as you can easily make L&T Finance loan repayment on Paytm. This article helps and guides you on How to Open an L&T finance loan statement pdf password.
For example, if you have passed your two-wheeler bike loan through an L&T finance loan and want to download the loan statement on your mobile, you have come to the right site. Stay tuned, and here we will answer your query and much more.
Steps to open L&T Finance Loan Statement PDF
If you want to Check L&T finance loan status on your mobile, you can do so quickly. Follow the below-given quick and simple steps to check your L&T loan status.
Step 1: Open L&T's official website https://www.ltfs.com/ from your web browser. Next, click on the three horizontal bars at the screen's top left corner.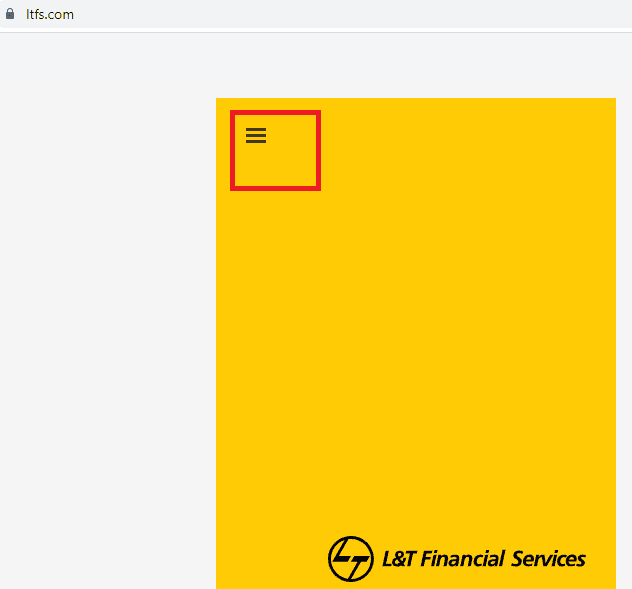 Step 2: Next, click on Customer Support > Customer Self Help > Two Wheeler Loans, Consumer, Tractor & micro Loans.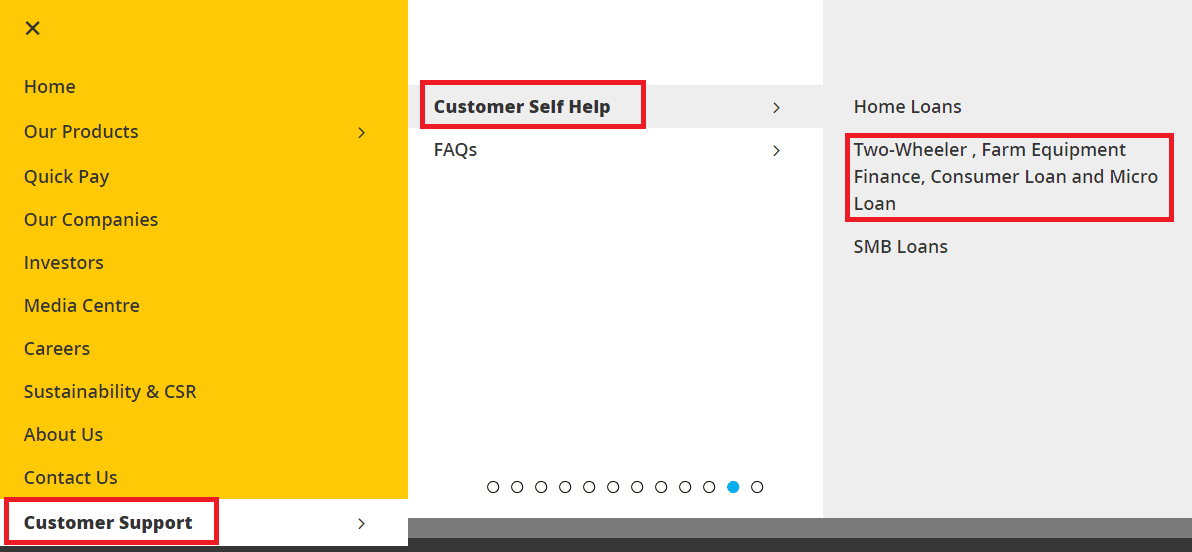 Step 3: A window will appear before you, and you must scroll down at the bottom to Document Required > Statement of Account.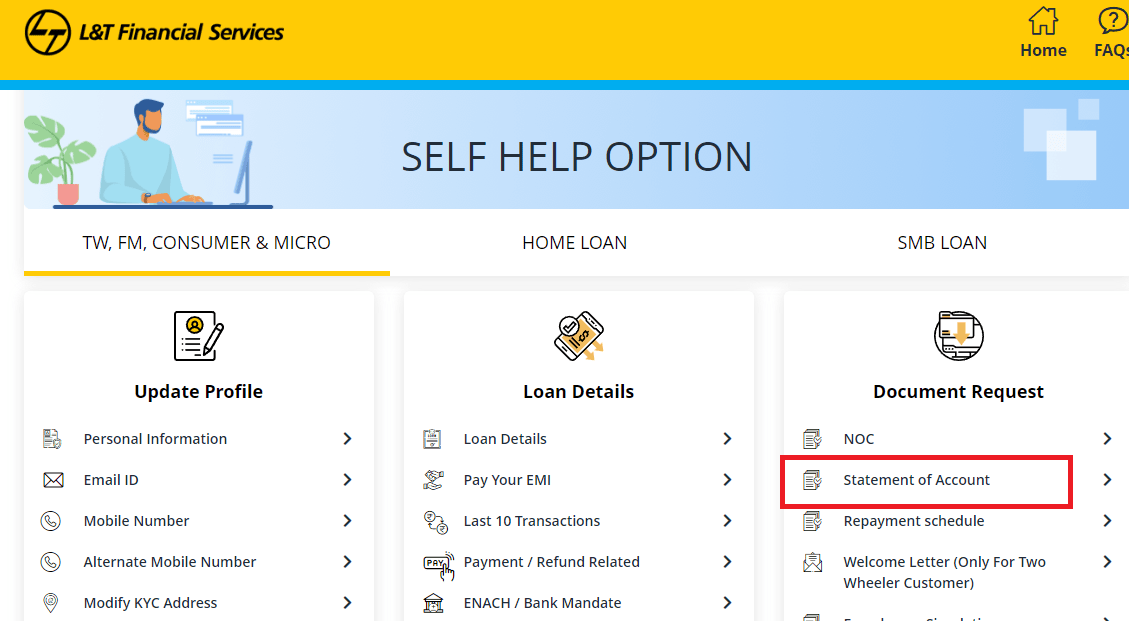 Step 4: Login using the registered mobile number and click the Get OTP option. You will receive an OTP, type it and click Proceed. Your account details will appear on the new page and reflect your loan agreement number, loan amount, loan status, and EMI.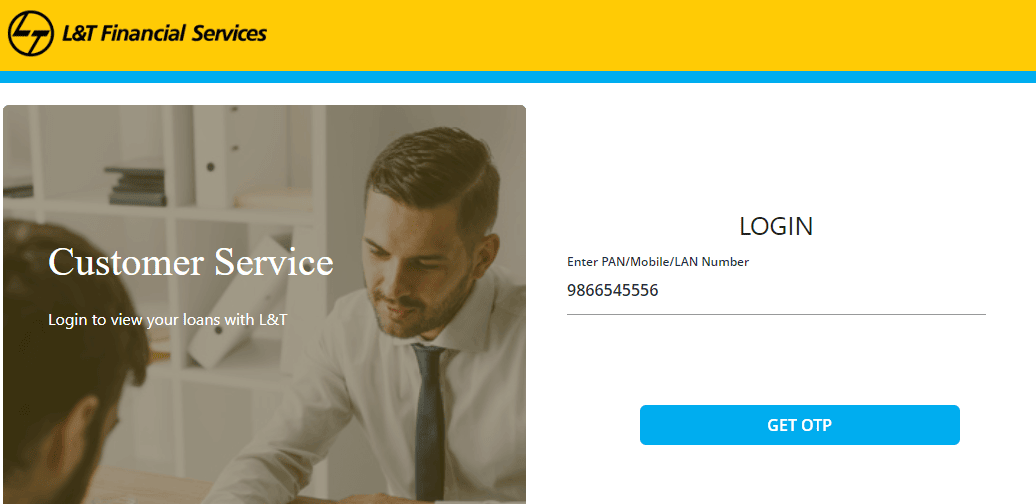 Step 5:  Click on Purpose for SOA report. A pop-up window will appear before you. Click on Wants to view payment details > Download. A pop-up will appear before you. You can download it using the download option to print the statement on your device.
Note: This statement is password protected. You must need to know your password to access your loan statement.
Steps to Open L&T Finance Loan Statement PDF Password
To open your password-protected loan statement PDF, you must enter your DOB and the last four digits of your registered mobile number without space. You must enter your password in a DDMMYYYY format.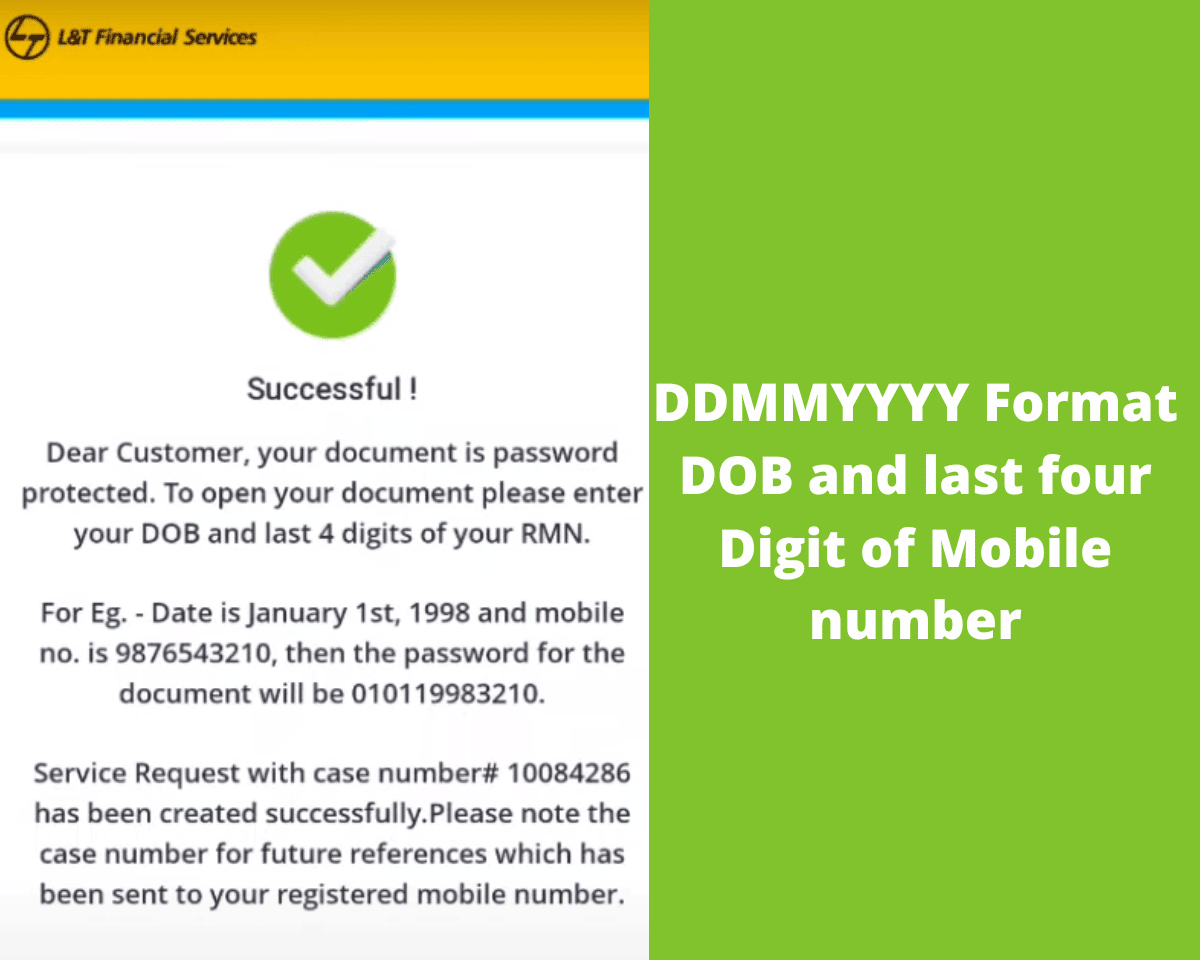 For example, if your date of birth is 1st January 2000 and your registered mobile number is 9999888877, your password will be 010120008877. After entering your details, you must click on open. This way, your loan statement will open before you. You can access it in the future anytime using the password.
L&T Finance Loan Statement PDF Password Examples
| Date Of Birth | Mobile Number | Password |
| --- | --- | --- |
| 1st January 2000 | 9999888877 | 010120008877 |
| 15 August 1989 | 9485837373 | 150819897373 |
| 25 December 2010 | 9475869478 | 251220109478 |
Wrapping Up
Loan eases us in innumerable ways. But it would be best if you were careful of the repayment process and date not to disturb your CIBIL score. Instead, we have cleared your doubts about how to open the L&T finance loan statement PDF password.
Kindly note that you should mention your Loan account number and contact details with the L&T Finance team. In case of any query or need further assistance, you can reach the dedicated customer service help desk @ Toll-free No. 18002094747 during their office timings. Their executives will be at your service to register your grievance 24×7.