After the introduction of debit cards, credit cards, e-wallets, etc., more and more people are going cashless in such a way that electronic payments have entirely changed and improved the banking system. However, due to the ease of use and convenience, the number of debit card users is increasing day by day.
For example, one of the prominent banks in India, the Punjab National Bank, has designed and introduced ATM/debit cards to suit everyone's requirements. If you have applied for a PNB ATM/debit card, you must learn to know the PNB ATM card tracking status. This article will clear all your doubts and questions about the subject, as mentioned earlier.
What Is an ATM/Debit Card and What Makes Them Useful
ATM/Debit cards are made on chip-based technology, which makes transactions more straightforward. For example, you can use debit cards to perform the cash withdrawing function from ATMs.
In addition, you can easily use a debit card to make purchases at a Point of Sale (or POS), i.e., at merchant establishments. Instead, you can also make e-commerce transactions over the internet through a debit card.
You can apply for a PNB ATM/debit card if you have a Punjab National Bank account. After verification of your credentials, PNB will issue and send you an ATM card through Speed Post at your address. Speed Post will SMS you a unique 13-digit despatch number or consignment number on your mobile number.
So if you have already applied for a PNB ATM card, let us quickly check how you can know its location by tracking its status.
Steps to Know PNB ATM Card Tracking Status
Suppose you are still wondering how to know PNB ATM card tracking status and are anxious to be well aware of the facts and accurate information in this regard. In such a case, you can quickly learn its correct process by reading this article till the end and following the below-written simple steps. So stay tuned with us to check its effortless steps.
Step 1: First, open the Chrome browser on your mobile phone, and then type speed post track in the search bar. Next, click on the search button. Now, you will see a website https://www.indiapost.gov.in on your mobile or desktop screen. Just Click on it.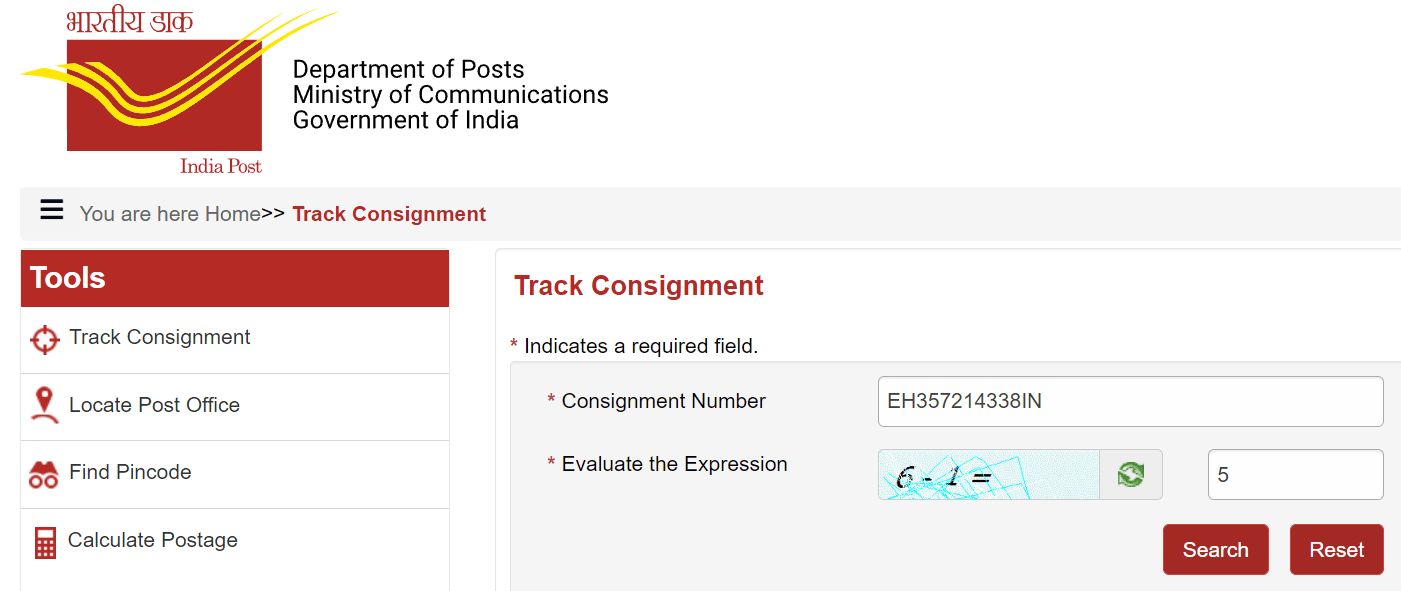 Step 2: Now, a new page will open up before you, where you can see the Track Consignment option. Enter the consignment number received from Speed Post and the captcha code in the given boxes, then click on the search button.
Now, a new interface will open before you, showing you the Track Consignment details of your ATM card. You can see various information on this page, such as: Booked for location, Booked on date and time, Destination PIN code number, and more.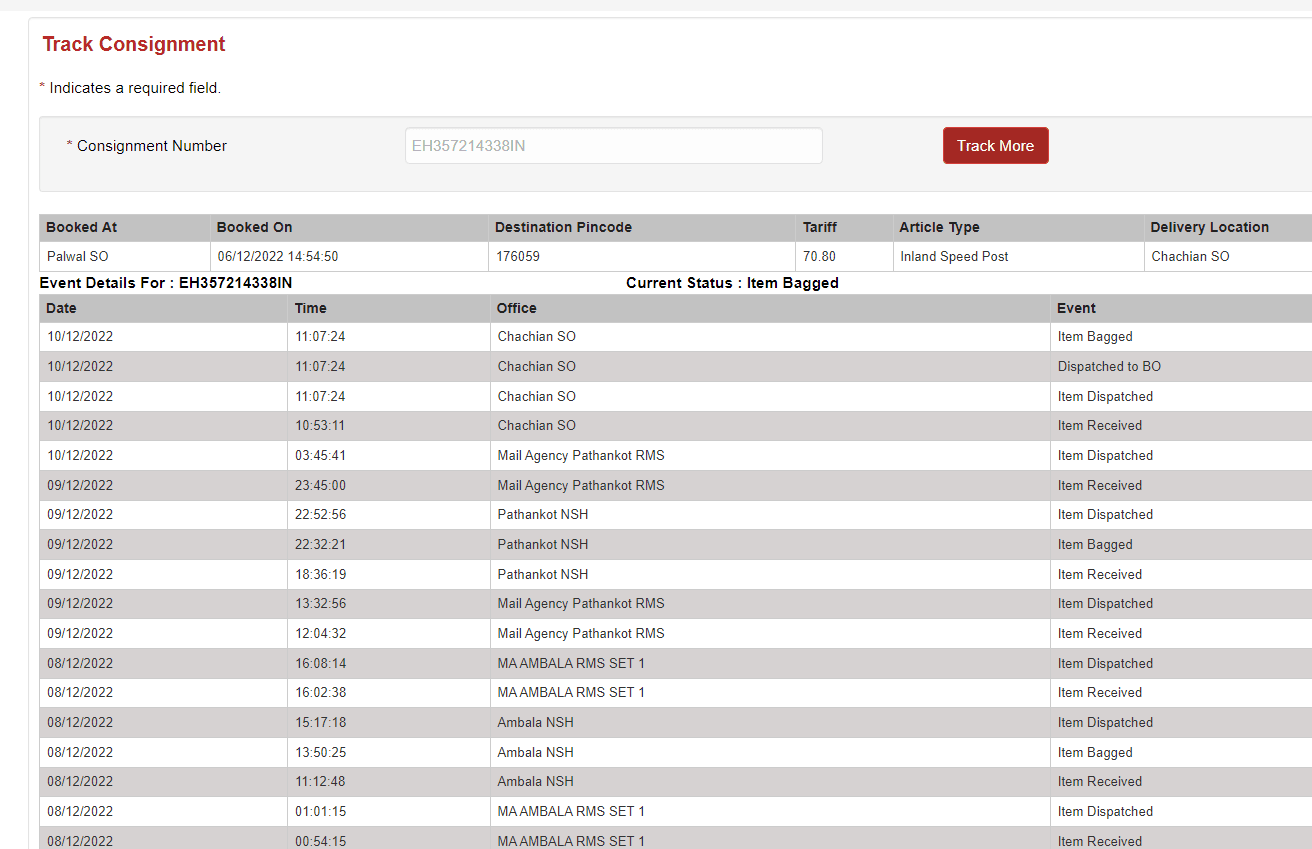 Also, you can see here the event details, where you will see the tracking ID number and current status: despatched to BO, which means your ATM card is dispatched to your address, but currently, it has reached some post office branch.
So, for example, suppose, your Speed Post consignment number is EU792684965IN. In such a case, you can find the necessary information stated as under:
– Booked at Lucknow BNPL SP hub
– Booked on: 17/03/2021
– Destination Pincode: 250001
– Tariff: Rs. 41.30
– Article Type: Inland Speed Post
– Delivery Location: Meerut Cantt HO
– Event Details For EU792684965IN
– Current Status: Dispatched to BO
– Date: 21/03/2022
– Time: 12:36:44
– Office: Meerut Cantt HO
– Event: Despatched to BO
– Date: 22/03/2022
– Time: 11:58:59
So this way, you can find out that your ATM card is dispatched to your address location, and you may receive it as soon as the current status of the event details will be.
Conclusion
So being a PNB account holder, you must apply for a debit card for greater ease and convenience. However, if you have already applied for one and are looking forward to its delivery, you must check its tracking status to know its exact location.
Services
Contact
Toll-Free Number
1800 180 2222
1800 103 2222
Email
[email protected]
If you were confused about how to know the PNB ATM card tracking status, we have already cleared the clouds around your query by stating a simplified process.
However, if you are still unable to locate your PNB ATM card status and are skeptical, you can get in contact with the PNB Debit card customer care at 1800 180 2345. Alternatively, you can reach the PNB on 0120-4616200, a 24*7 PNB help service to resolve customer issues.