Do you have an account with State Bank of India? You must be using SBI ATM Card issued by the bank during account opening. If you lost the ATM/Debit card or the current ATM card expired, you need to block it and request for a new one.
Nowadays, for the tech advancements in banking services advanced. The banks introduced several easy and convenient options for the account holders. You can apply for a new SBI ATM card online without visiting the branch.
You will get specific options to select the particular type of ATM card as per your requirement. But, make sure to block the old sbi debit card before applying for the new one.
SBI dispatches the card through speed post Once you place the request for a new ATM Card, you will receive the courier details via SMS. The SMS contains the Speed Post number.
You need to use the Speed post no. to trace and track the delivery status of the ATM card.
Steps to know delivery status of the new SBI ATM Card Online
Step 1: Visit the official site of Government of India, Speed Post https://www.indiapost.gov.in/VAS/Pages/IndiaPostHome.aspx and click on the Tools options from menu tab. Scroll down to Track & trace and click on it.
Step 2: Enter the Speed post number in Consignment Number filed. Enter the Captcha code for confirmation and click on 'Search' button.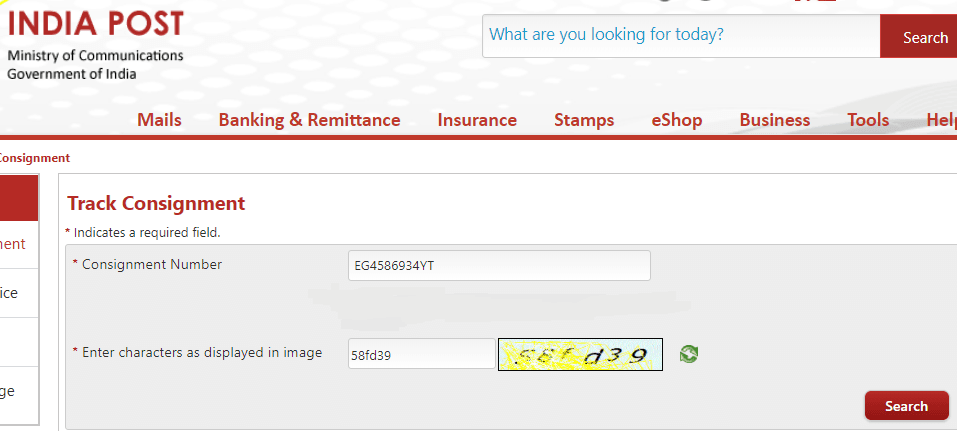 Step 3: The screen will display the ATM Card delivery status. It will display the current location of your package and expected delivery status.
The applicants will receive the tracking details as soon as SBI dispatches the consignment. The new ATM card will get delivered within 7-10 working days.
Checking the delivery status online will help you to track down the current location of the consignment and the expected delivery date. You can also get in touch with our nearest SBI branch for assistance in tracking your ATM card.