Housing Development and Finance Corporation (HDFC) is one of the most renowned, popular, and customer-friendly banks in India. This bank provides a variety of highly convenient Debit Cards facilities to its customers.
Nowadays, these Debit Cards are so easy to use that there is no need to carry loads of cash all the time. Anyone can use Debit Cards for all their financial transactions. These popular cards can be used to shop online and at different POS and merchant locations and to withdraw money quickly from ATMs.
In addition, they are also very easy and convenient to use while traveling long distances and overseas. The latest contactless Debit Cards are extremely easy to use and provide extra protection from undergoing less wear and tear with regular use compared to standard cards.
If you are a savings bank account or current account holder with HDFC bank, then you should know the process to check HDFC Debit Card tracking status online. So stay tuned with us and go through this post to learn the quick steps of your card's tracking status.
Steps to Check HDFC Debit Card Tracking Status Online
Suppose you are operating a savings bank account or a current account with HDFC bank, and you have decided to use the fabulous HDFC Debit Card transaction facilities. If you have already applied for issuing a Debit Card from the bank, but for some reason, you still don't know the procedure to check HDFC ATM Card tracking status. Then in such a case, you should follow the below-written necessary information and simple steps, such as:
You must remember that once your HDFC bank Debit Card application is verified and accepted, the bank will issue your Debit Card, and they will send it to your registered communication address location through a Blue Dart courier service.
Also, the bank will send a message via SMS and/or email to your registered mobile number or registered email ID. This message will include the Blue Dart waybill number (AWB), expected delivery date, and HDFC bank official short link.
Usually, you will receive your Debit Card around the given expected date. But, in case you don't receive it even after the delivery date is well passed, then you should follow the below-given instructions, such as:
Step 1. Open the Google web browser and type "blue dart tracking" in the search bar. Now, navigate the web and click on Blue Dart's official website.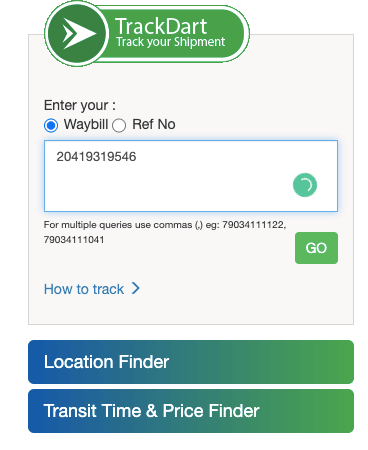 After that, a new page will open up before you. Here, you will be asked to enter the waybill number. You must copy the required number from the received message and enter it accordingly in the given space. Once done, click on the "Go" button.
Step 2. Now, a new interface will open up before you. Here, you will see the tracking details of your dispatched Debit Card, such as the Blue Dart consignment waybill number, in transit status, expected date of delivery, consignment pick-up date, pick-up location, destination location, and reference number.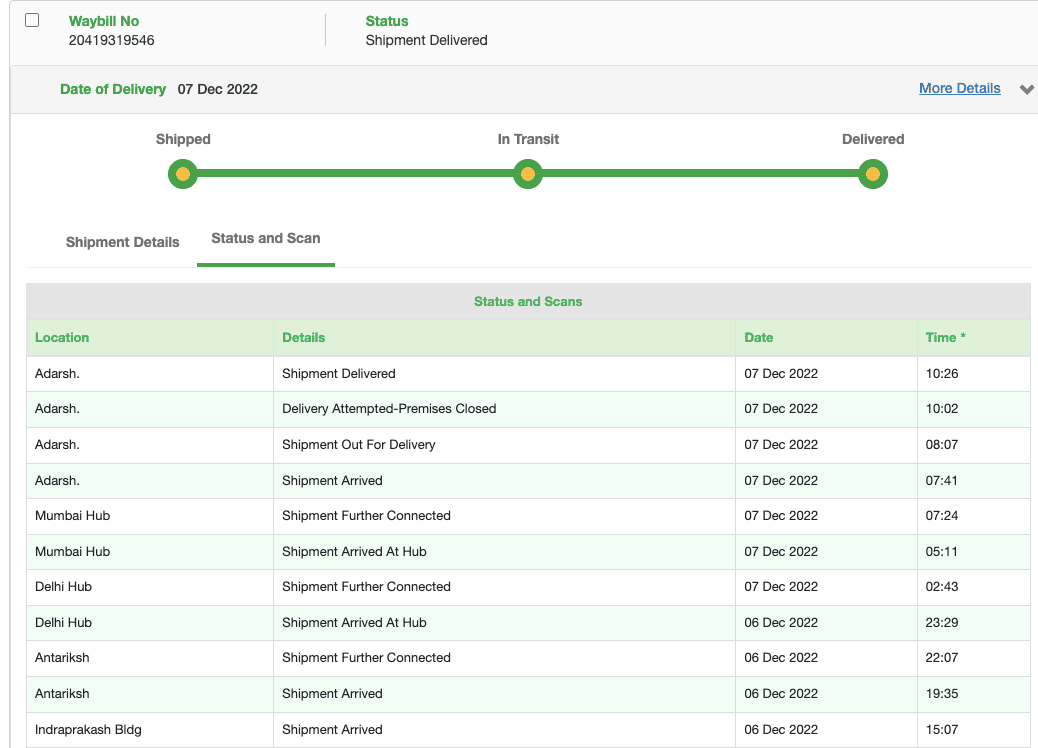 You can also click on the "View Map" link and then click on the "Select" button. After that, you will see the GPS Tracking Mode and the live location of your consignment on the Geographical Map.
So, this way, you can very easily, quickly, and confidently be aware and learn about checking HDFC Debit Card Tracking Status through Bluedart's official website.
Now, it's time to Wrap Up!
We hope you have thoroughly read and understood the process of knowing the HDFC bank ATM Card tracking status through our post.
You must remember that a Debit Card is technically enabled with most of the features of a Credit Card, with only one shortcoming it doesn't provide you with a credit facility. However, your Debit Card helps you avoid unnecessary expenses as they are directly linked to your bank account. For example, you can register for SMS and /or email alerts so that you can keep track of all your transactions.
By calling the HDFC customer care helpline number 18002583838 or 18002100018, you can directly and quickly get the necessary help anytime, i.e., 24 x 7, and easily sort out your doubts and problems regarding your Debit Card.