State Bank of India (SBI) has recently started offering banking services to its customers through the social-networking app Whatsapp. It has been proven a great help to ease their customers' toiling to get their transaction details and other banking facilities in under moments. Now, you can easily use the SBI WhatsApp Banking services to address all your banking queries without much effort.
It is a new digital banking service provided by SBI Bank. Moreover, it is a simple service that allows you to avail of some simple services, such as account balance checking, getting a mini account statement of the last five transactions, and much more.
Earlier, SBI account holders could receive this information by logging into the YONO app or visiting an ATM for a mini statement. But now, they can directly get this information through SBI WhatsApp chat interactions. So if you are an account holder in the SBI bank, then you should know how to register for SBI Whatsapp banking. Stay tuned to explore an exciting read ahead.
Ways to Register for SBI Whatsapp Banking
Suppose you are having a bank account with the State Bank of India bank and now planning to avail yourself of the fabulous SBI Whatsapp banking financial services but are still trying to figure out how to register for SBI Whatsapp banking. In such a case, you should know that by going through this article, you will get your worries wholly resolved.
Just read and follow some simple and easy steps as written in this article to learn the needful in this regard, such as:
1. Scan SBI Whatsapp QR Code
You can simply use your mobile phone to scan the QR and avail of the services offered by SBI, such as:
Account Balance, Mini statement, Pension slip service, Information on Loan products, Interest rates, NRI services, Contacts/Grievance redressal helplines, and Pre-approved loan queries.
2. Send 'Hi' From Whatsapp Number
You should know that you will have to send a text message to their service number to get started with the Whatsapp banking services instantly.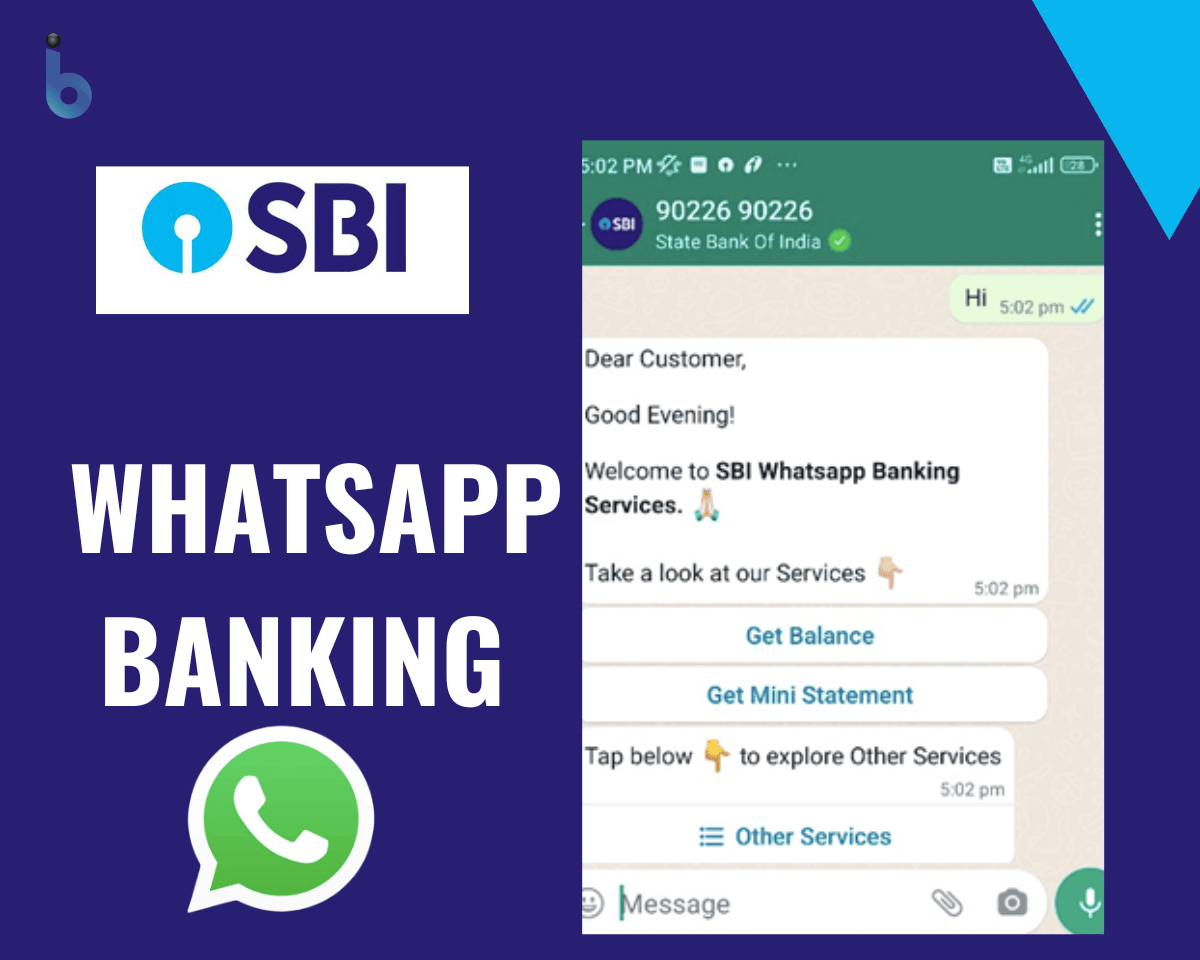 For example, you can type and send "Hi" from your WhatsApp Number to +919022690226 or reply to the message you have already received on WhatsApp after signing up for the service. Then, follow the instructions given by the Chat-Bot.
3. Send an SMS to Activate SBI Whatsapp Banking
You can also send an SMS in the following format: "WAREG ACCOUNT NUMBER" to +917208933148 from your registered mobile number with SBI. Then, you must follow the below-given simple and hassle-free steps for a smooth process:
If your registration is successful, then you will receive a confirmation message on your Whatsapp account linked to your registered mobile number.
You should know that you will receive a response asking you to select the services you want to avail of, such as account balance, mini statement, or deregistration from WhatsApp Banking.
You should also know that you can view and check your account balance or receive a mini statement of the previous five transactions as per your requirement. You can select from the options provided by the SBI bank. Moreover, you can quickly discontinue whenever you wish by using SBI WhatsApp Banking.
| Services | Number |
| --- | --- |
| SBI Whatsapp Number | +919022690226 |
| SBI Whatsapp Registration Number | Send "WAREG ACCOUNT NUMBER" to +917208933148 |
So this way, you can quickly learn to register for SBI Whatsapp banking.
Conclusion
Suppose you were planning to get registered for SBI Whatsapp banking. In that case, we are pretty sure that now you will have received the complete essential information and accurate facts to clear your doubts in this regard, and you will have learned what to do to quench your query about SBI Whatsapp banking registration.
In the recent digital age, it is crucial for bank customers that banking services are also available to customers on the go. SBI Whatsapp banking is one such service. It is safe to use with the end-to-end encrypted Whatsapp model. The SBI Whatsapp banking service is entirely secure and easy to use and offers a number of fabulous easy-to-use services to the customer base all around the world.