Baroda UP Gramin Bank started on 23rd February 2006, amalgamated between 7 RRBs, Sultanpur Kshetriya Gramin Bank, Faizabad Kshetriya Gramin Bank, Allahabad Kshetriya Gramin Bank, Pratapgarh Kshetriya Gramin Bank, Raebareli Kshetriya Gramin Bank, Kanpur Kshetriya Gramin Bank, Fatehpur Kshetriya Gramin Bank, and 2 RRBs of Western Uttar Pradesh named Shahjahanpur Kshetriya Gramin Bank, and Bareilly Kshetriya Gramin Bank. All these amalgamations happened under the sponsorship of the Bank of Baroda.
Customers of Baroda UP Gramin Bank are pleased with its services and facilities. Now we know you're a Baroda UP Gramin Bank customer and facing difficulty in getting a mini statement. So, let's clear the mini-statement strategy. It's a short list of your bank transaction in detail. It has your 3-5 money transactions. These transactions will be the ones you did using your bank account, not those you did using your credit card. Only those money transactions will be listed in the bank mini statement directly involving your bank account.
Steps to Get Baroda UP Gramin Bank Mini Statement
To keep up to date with your fund transactions, be it with the debit cards or net banking system, it's a nimble glance to get the info through the mini statement. Since you get to learn about the necessity of mini-statement and are already a Baroda UP Gramin Bank customer, to get the steps for the Baroda UP Gramin Bank mini-statement, read till the end.
Step 1: Start by opening the Baroda UP Gramin Bank mobile banking app installed on your phone screen. Once you click on the app, it will ask for your M-Pin to log in. Put the M-Pin you created while registering your account with mobile banking, and click on the Ok button.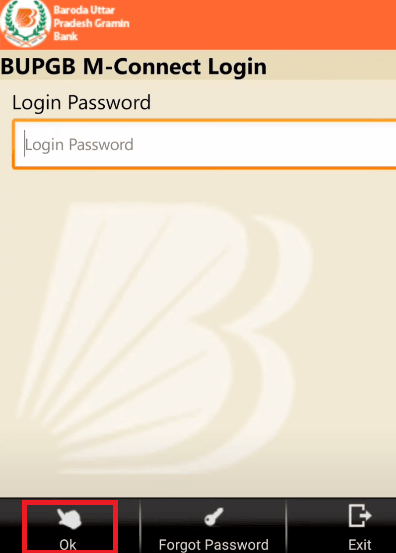 Step 2: Here you'll find multiple options on banking criteria that will aid and abet to attain your banking purposes. Now click on the Banking option showing on this interface.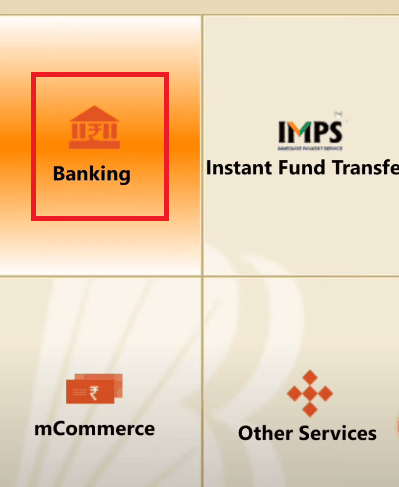 Step 3: Once you get inside, you will see 4 options for your bank account. Balance Enquiry, Mini Statement, Fund Transfer, Request to Bank. Click the Mini Statement option to get inside it.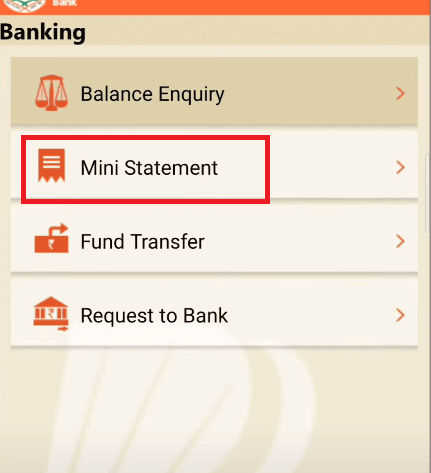 Step 4: Here the interface will show you your particular bank account of what you want to get the mini statement for. Click over it for the next page.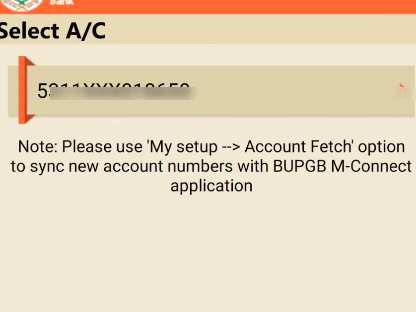 Step 5: Here the new interface will ask for your M-Pin again. Put your M-Pin in the empty box and click Ok.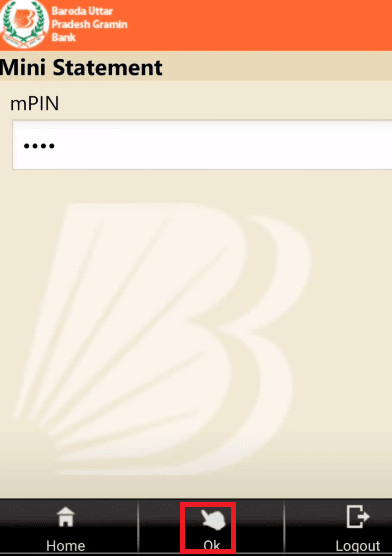 The next page will show your entire transaction details, including your account number and available bank balance.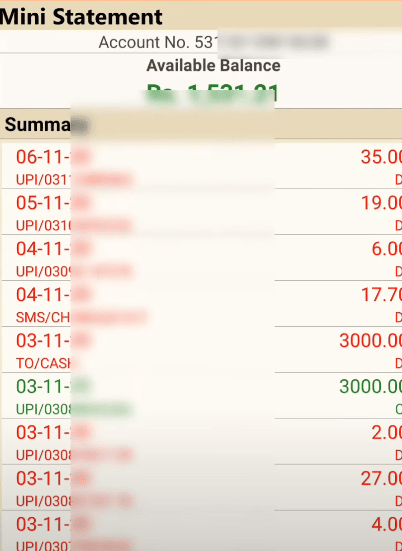 | Services | Number |
| --- | --- |
| Missed call Balance Enquiry Number | 9986454440 |
| Mini Statement Number | NA |
| IFSC Code | BARB0BUPGBX |
Conclusion
Getting a bank mini-statement is not that difficult. But since it is from mobile banking, you would need to focus on the website or the particular bank's application systems. And here with Baroda UP Gramin Bank, you will have access to your mini statement indubitably.
Apart from this, you also can get your bank balance enquiry through missed calls to their toll-free number. You'll find the number on their official website. Baroda UP Gramin Bank application is far more helpful to bring off all your banking activities at once.