People need to have a bank account that contains their hard-earned money. It's nothing but a financial account maintained by banks for its customers. A bank account works for the customer to assist the financial transactions between the bank and the account holder. Usually, the bank records all the transactions between the account holder and the bank.
The bank can offer various types of bank accounts that come with a different set of terms and conditions. Today's discussion is all about Kotak Mahindra Bank and its account number. Customers of the Kotak Mahindra Bank are satisfied with its services and pleased to the extent. But here we are to explain how Kotak Mahindra's customers can check their bank account numbers online.
Steps to Check Kotak Mahindra Bank Account Number online
A bank account number is for identifying an individual customer's bank data and profile. It is how a bank account is recognised in the bank's database. Every account number is unique, and banks have different codes at the beginning of the number to identify the particular bank. Usually, a bank account number consists of 11-16 digits.
Here, we are to bring out the eye on Kotak Mahindra Bank and its bank account number. This bank follows the 14-digit pattern for their account number. Kotak Mahindra Bank customers are way too privileged with its services, though it's time to know the method to know bank account numbers online. Keep reading till the end to complete the process.
Step 1: Nowadays, every other bank has its own official website and application. Similarly, Kotak Mahindra Bank also has a phone application for its customer's banking services and profits. You are here for Kotak Mahindra Bank assures us that you already have installed the app on your phone. Open the app and  login your app  account using Mpin.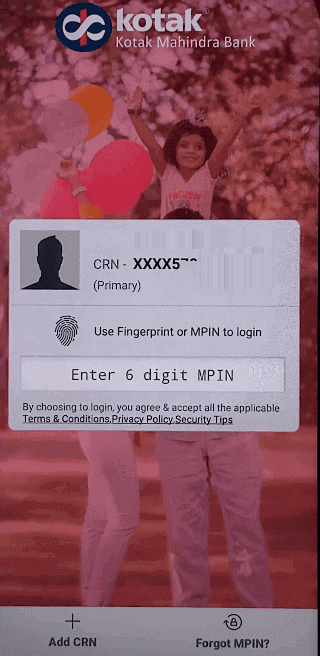 Step 2: You'll see an option of Bank. In this, there's an option called Kotak811. You have to click on it to go to the next step. Here, the new interface will ask for your Fingerprint or M-Pin. Usually, you must generate an M-Pin to log in to your mobile application for Kotak Mahindra Bank, though you can also set the Fingerprint option to make access easy.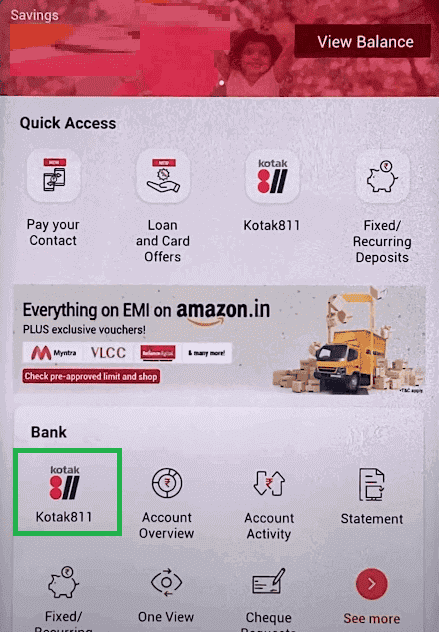 Step 3: Once you put it, you will get all your Kotak Mahindra Bank details, like your balance, last account transaction, virtual debit card details, and account details. Click on the See Account Details option. Once you click, all the account details will come out in front of you in the display.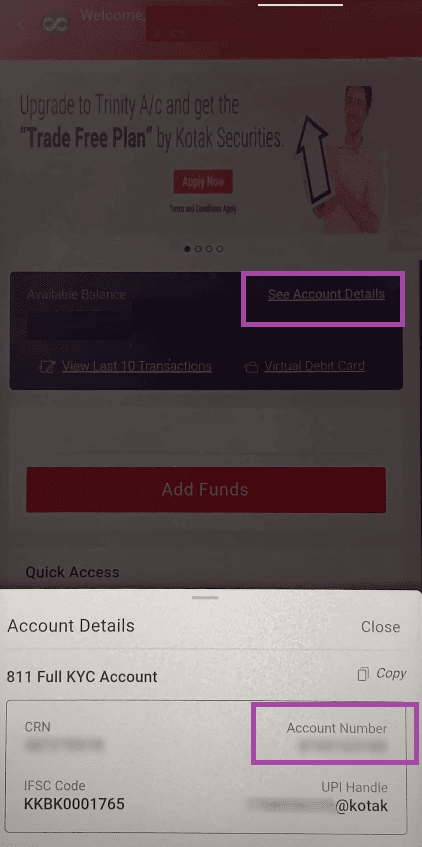 Here, you will get your bank Account Number, IFSC Code, CRN, and UPI Handle. Under UPI Handle, you will get your UPI scan code as well. All the details you will get what you have on your passbook's front page.
This way, you can get your Kotak Mahindra Bank account number online. Other than this, there are physical documents like a Passbook and Checkbook where you will get your Bank Account Number, IFSC Code, Branch Name, and further bank details.
Conclusion
In the Kotak Mahindra Bank application, you will see your every bank detail as well as work on all banking areas. Nowadays, almost every bank has its official website, and some of them try to create an application to make customer access easy and convenient. Here, you can decide which banking work you have, and according to that, you can process further.
Kotak Bank made the app as easy as possible for people who, due to old age, can't visit the bank offline or those who don't get time to visit the bank frequently for every single time. Though customers can get their account numbers through Passbook and Checkbook, sometimes it is impossible when the person may not be available with the passbook or similar documents to check his Kotak Mahindra Bank account number. That's where this article will help you.