Kotak Mahindra Bank Fastag device is a Radio Frequency Identification (RFID) technology that is used for contactless toll collection. This device enables you to drive through toll plazas on national highways in India without stopping for cash transactions.
The Fastag is a small rechargeable card allowing automatic toll deduction from your bank account linked to the FASTag sticker on your vehicle. The validity of the FASTag is five years, and it needs to be Recharged or Top-up as per your transaction requirement.
The Kotak Mahindra Bank FASTag online service allows you to check your FASTag balance online. If you are using the Fastag device, then you should know the methods to check the Kotak Bank Fastag balance. Let us get started!
Checking Kotak Mahindra Bank Fastag Balance
Suppose while using the Kotak Mahindra Bank Fastag device, you need to know your Fastag wallet balance, but for some reason, you are confused and need clarification. In such a case, you should read the following information and follow the below-mentioned simple and easy steps, such as:
You should know that you can check your Kotak FASTag balance in 3 different ways, such as:
1. By logging in to the Kotak Bank Fastag official website
When a FASTag card is issued to you, you will receive a text message on your registered mobile number, showing you the Kotak Bank Fastag official website address and the PIN number to access the Kotak Bank Fastag official website.
Step 1: Copy the given PIN number from the received message and click the website link https://fastag.kotak.com. Kotak Bank Fastag's official website will open up before you.
Enter your registered mobile number as required. After that, click on the "Submit" button.

Step 2. Now on the next page, enter the received PIN number and a given Captcha code as required. After that, click on the "Login" button.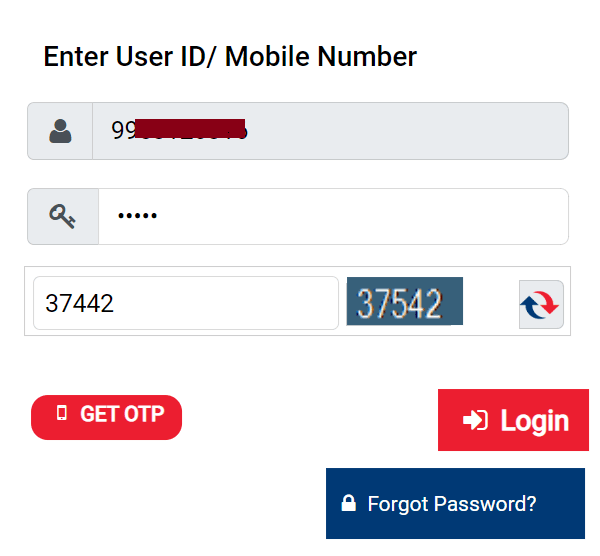 Please note that here you may be asked to change your PIN number. In that case, do accordingly. Now, you will see complete details of your Fastag wallet, such as Your name, mobile number, and the balance amount.
2. By giving a missed call
You can use your registered mobile number to give a missed call to Kotak FASTag balance check number 7406575500. After that, you will receive a text message (SMS) on your mobile phone and see your Fastag balance amount there.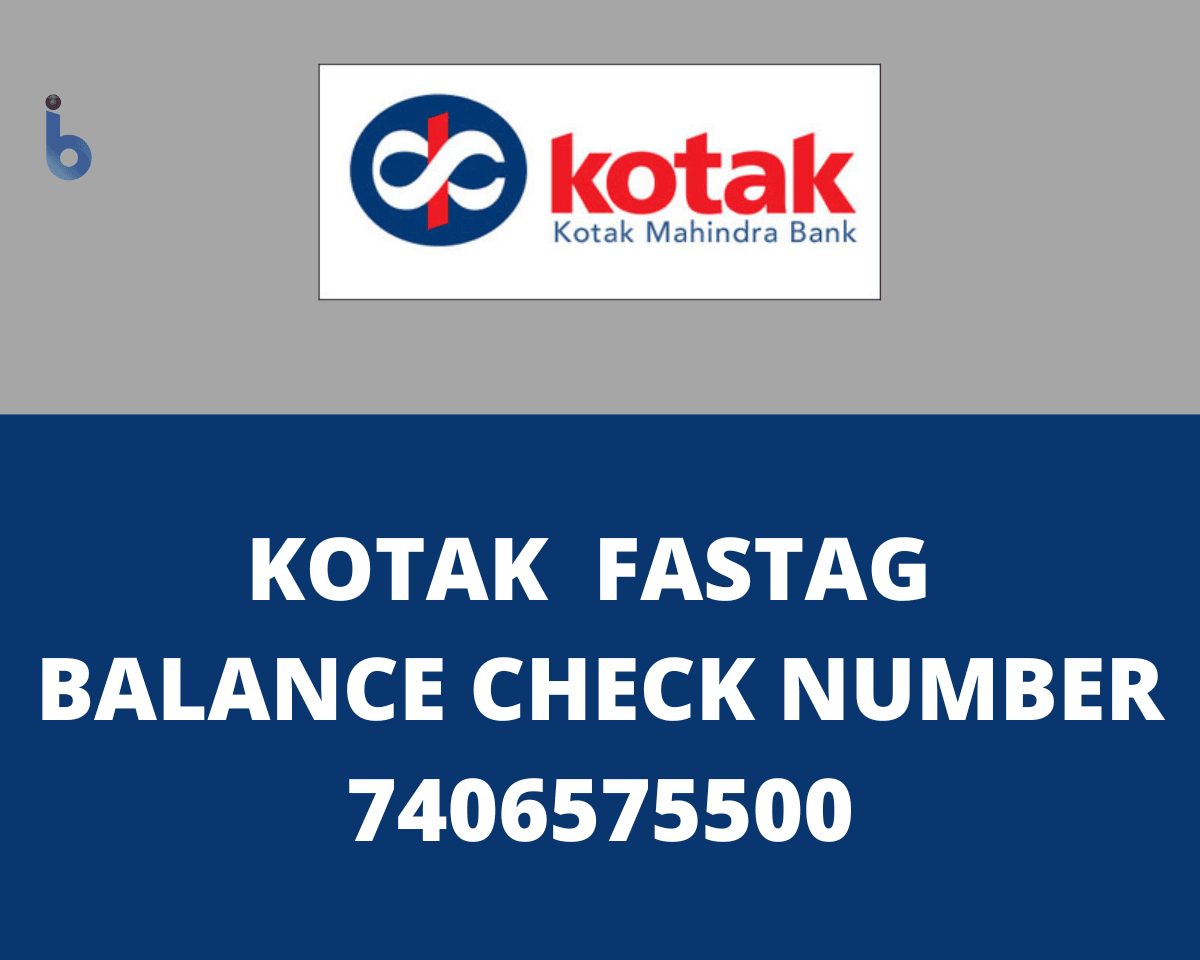 3. By receiving an SMS alert
While crossing a poll plaza, every time, you will receive an alert text message notification on your mobile, showing that the toll amount has been deducted from your FASTag balance account. You can also call their toll-free number 1800 3006 9090 for any type of FASTag queries.
| Services | Contact |
| --- | --- |
| Kotak Fastag Balance check missed call number | 7406575500 |
| Toll-free number | 1800 3006 9090 |
| Non-Toll-free Number | 1860 2666 888 |
| Email | [email protected] |
So, through these ways, you can easily and quickly Check your Kotak Mahindra Bank Fastag Balance without any hassle.
The Concluding Thoughts
After reading this article, we hope all your doubts and concerns are clear now. However, you may have realized that over the years, there has been a steady increase in the number of cars and other vehicles on the road.
This often leads to terrible traffic congestion, especially in emergencies, where the time factor plays a crucial role. But fortunately, Kotak FASTag is the best solution available in such a case to save you valuable time and money.