Indian bank is one of large public sector banks in India whose headquarter is located in Chennai. Indian bank has 2537 branches all over India according to Wikipedia. It has also overseas branches in 69 countries. The bank provides all provide facility like Internet banking, Phone banking and many more.
To activate modern facility, change password or many other purposes, Indian bank may asks you to enter your 9-digit CIF or customer Identification number. So in this article I am going to tell you how to know cif number for Indian bank account from Passbook.
CIF is a Customer information which holds all personal and account details. To know your Indian bank account CIF number, follow below steps:
In Indian bank passbook, open first page where your account details are mentioned.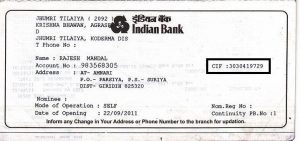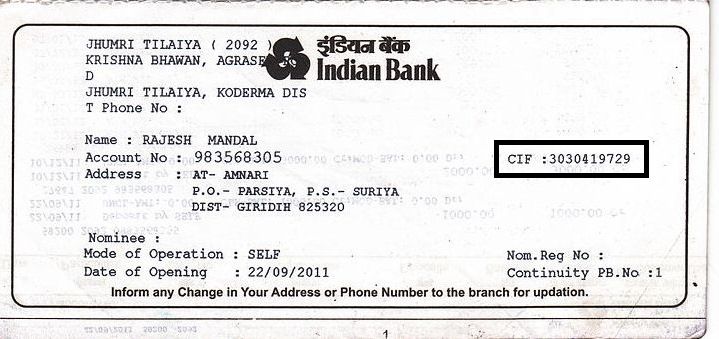 2. Right side of address, 10 digit cif number printed there. Check cif no. in image above.
Note: You can also know cif no. through Indian bank net banking account. If you dont have passbook or net banking account visit your home branch and get it out from there. Hope this help you.