India Post Payments Bank started in 2017 with lots of potential and facilities for customers from all over India. It is very advanced with multi-functional banking for rural, semi-rural, and urban people at the doorsteps. It offers savings and current accounts deposits, money transfers, direct benefits transfers, third-party products like loans, insurance, investments, post office savings schemes, etc. India Post Payments Bank is the division of India Post and is set up under the Department of Post, Ministry of Communications of the Indian Government. IPPB has owned by the Indian Government with 100% equity. It has expanded its strength all over India by covering post offices, all 650 IPPB branches, and controlling offices.
People who have accounts in IPPB get the fastest services with their banking problems in their very own way. India Post Payments Bank understands the people's needs following the easy accessibility. It's the first payments bank in India that gives doorstep banking facilities to its customers. IPPB is the new form of a bank that is expanding the reach of banking to the people that couldn't get the banking services.
It is leveraging almost 1.55 lakh post offices and 3 lakh postal employees across the country. People from village areas are the most beneficiaries of India Post Payments Bank services. IPPB's postman can be the most trusted financial advisor to help you understand your worth, your investments for a better future, the fastest way to get your money in necessity or emergency, and saving the hard-earned money for your loved ones.
Features of India Post Payments Bank
India Post Payments Bank has launched on 1st September 2018 by India's Prime Minister Mr. Narendra Modi as a payments bank with the post office linking and digital services. The Department of Post and IPPB started a new digital banking application DakPay as the highly demanding financial facility for the last miles across the country. The features of the IPPB account we are providing are below.
Rupay Visual Debit Card.
Convenient access for banking.
No monthly maintenance balance charges are required.
Zero balance account opening facility.
Self onboarding facility.
Easy bill payments and recharges.
Every people can get these facilities just with an IPPB account. This public limited company allows you to link your savings account with a post office savings account. Though, POSA doesn't offer doorstep banking and gives an annually 4% interest rate on both single and joint accounts, whereas IPPB provides doorstep banking with a 2.75% interest rate.
Ways to Know Indian Post Payment Bank Account Number
Most of the time, people tend to forget their customer id and password of the IPPB account, and sometimes it becomes hard to log in to the account. Apart from that, the IPPB account number is in need at the time of money transfer, withdrawal money, deposit money, and more. India Post Payments Bank has some solutions to recover it, and we are keeping an eye on these given below.
1. Through Passbook
You will get a passbook at the time of account opening in India Post Payments Bank. Every detail from the name of the account holder, date of account opening, branch name to the account number and the address proof, etc. A passbook is a form of record and data maintenance. You can go through your transaction details as well in it.
2. By Calling Customer Care
India Post Payments Bank has its customer care number 155299 to help you with facing issues doing banking work. It works for phone banking in IPPB and resolves your queries regarding IPPB products and services 24*7. While at work or home, you can access your banking activity comfortably by calling on the number. If you can't remember or find your IPPB account number, you can call on this number to get your bank details without going physically to the bank.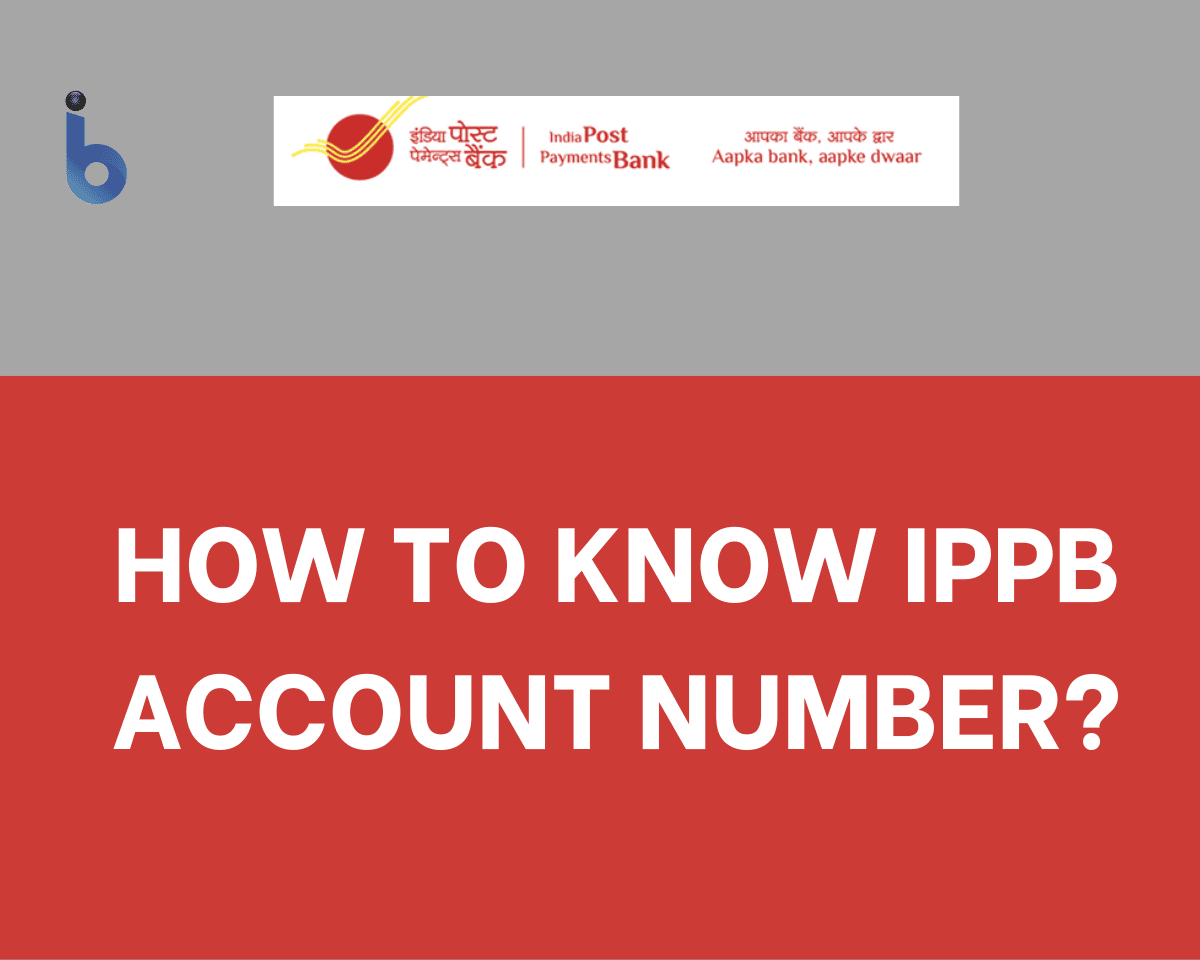 3. Through IPPB Email Statement
Your mail id is another form of recovering your India Post Payments bank account number. IPPB has the rule to send an e-statement to your registered Mail Id with the account number, customer id, and other account details. Apart from it, IPPB sends every information associated with your account to the Mail Id. So, if you forgot or can not remember your IPPB account number, check it in your Mail Id.
Download IPPB e-statement in pdf format by entering the password and first four letters of your name in capital plus DDMMYY format. Suppose your name is Shyam Kumar with the date of birth 10-08-989, the password will be SHYA100889. The pdf file will be opened, where you can see the account number, customer id, and other account details.
These are the process you can use to find or recover your India Post Payments Bank account number. The same process will be helpful while finding the IPPB Customer ID. While using the IPPB application for banking purposes, you will need both the Account Number and Customer ID to log in.
| Services | Contact |
| --- | --- |
| Customer care number | 155299 |
| Debit card blocking Toll-free number | 18008899860 |
| Email | [email protected] |
Conclusion
People from every corner of the country started to open savings accounts in India Post Payments Bank to get the provisions that the Indian Government has made. Every customer is crucial to IPPB, so they use the words "Apka Bank, Aapke Dwaar." IPPB serves the rural areas in India, as there are so many villages that are isolated to get the benefits of banks. People from those places need to know the concept of a bank and how they can invest, save, and grow their earnings.
Our Prime Minister took the initiative to give them the advantages through India Post at their doorsteps. Here, POSA holds some remarkable positions in those remotest areas to promote savings, as banking services have lesser reach there. In that case, POSA can be linked at the time of IPPB account opening. It will help to observe the savings account digitally from their comfort zone. We hope the article will be helpful to your account number recovering queries. To get more information, look into India Post Payments Bank's official website.