IPPB stands for Indian Post Payment Bank which comes under the Ministry of Communications of the Government of India under the Department of Post. The IPPB bank provides services like banking services at your doorstep, easy bill payments, quick money transfer, and other services like virtual debit card, SMS banking, QR code, phone banking, email statement, etc.
The annual interest rate that IPPB provides is 2.25% per annum. Plus you can open your account with zero balance.
When a person opens a bank account he has few reasons to do so. Either he wants to save up some money or just for security reasons. However, closing a bank account has numerous personal reasons and opinions. One might not like the service he or she is getting, or whatsoever.
In this article, we will tell you how you can close your IPPB account.
Steps to Close IPPB Account
Step 1: To close your bank account you first need to visit the bank branch where you opened the account. Then you have to give your account number or CIF ID depending on what the staff asks you. It is to trace your account and gather information.
Step 2: Then you have to give a biometric or thumb impression to authenticate and know that you are the real account holder who wants to close the account. You need to have valid documents like Aadhaar Card, PAN Card, and a registered mobile number.
Step 3: Meet the staff in the IPPB branch and specify your reason for closing the branch and the entire process will be done by them. You can also fill ippb account closure form and submit it with photocopies of valid documents like aadhar and pan card.
Important Note: If you have not done KYC of your IPPB digital saving account, then it will be closed after 12 months.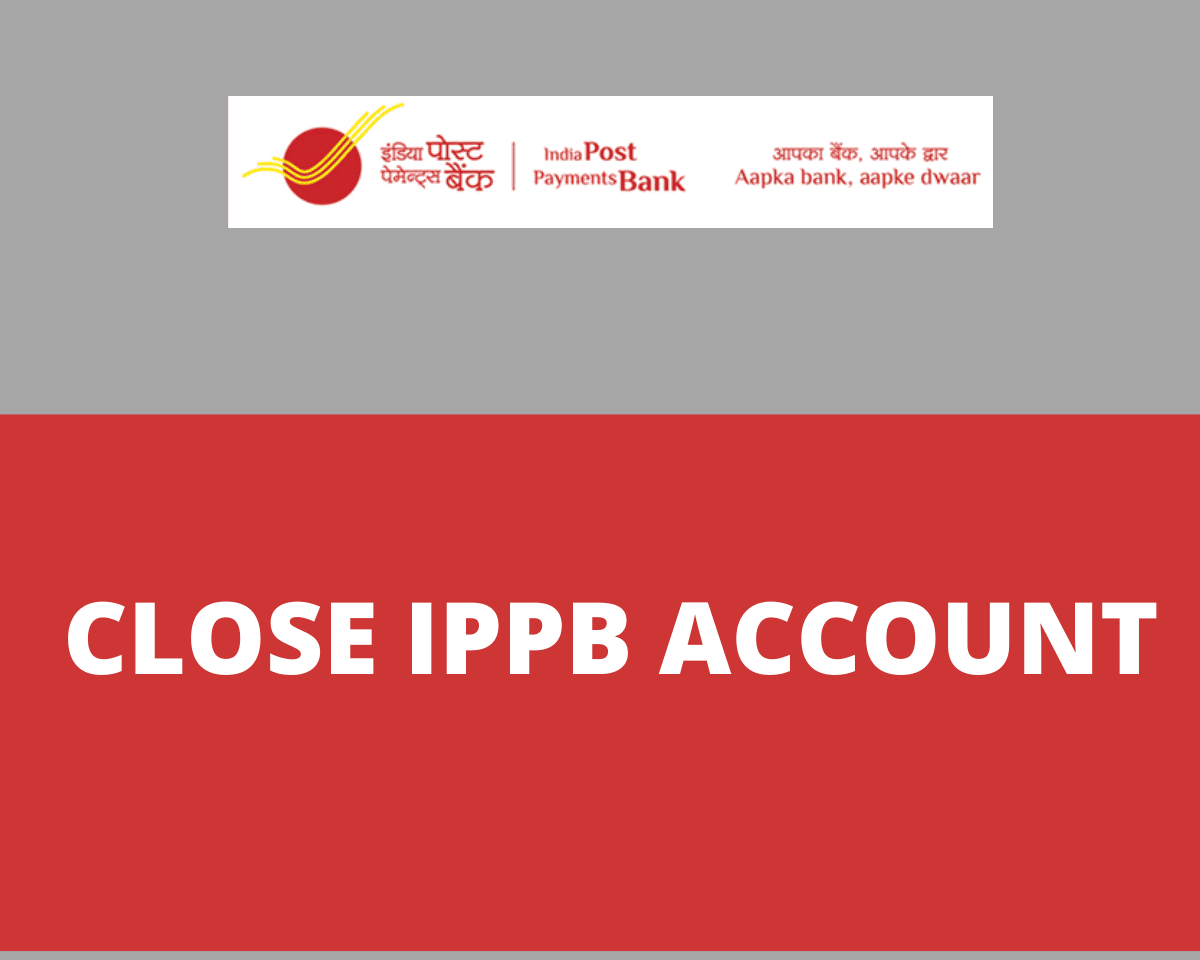 Different Charges That IPPB Charge
Indian Post Payment Bank is known widely for the heavy charges they charge for different services solely. They don't have a one-time charge fee or all services in one charge at all. So below are the different charges IPPB charges to their Bank account holders.
Within the first 90 days of opening your IPPB account if you make a transaction of up to INR. 500 then there are no charges on it, this is only if you transfer money to the IPPB account only. However, if you transfer money to another account you have to pay a transfer charge of INR. 5 on transferring up to INR. 2,000 and between INR. 2,100 – 5,000; INR. 10 on transferring above INR. 5,000.
Using a mobile banking app if you do NEFT then on transactions of up to INR. 10,000 you are to be paid INR. 2.25; between 10,001 and 1 lakh the charge is INR. 4.75; on transactions between 1 lakh to 2 lakh the charge is INR 14.75 and on transactions above 2 lakh, the charges are INR 24.75.
When doing RTGS then on transactions of 2 lakh to 5 lakh you have to pay a charge of INR 24.50 and above 5 lakh you have to pay the charge of INR 49.50.
| Title | Result |
| --- | --- |
| IPPB Account Closure Charges | NIL |
| Customer Care Number | 155299 |
| Email | [email protected] |
Conclusion
This is how you can close your IPPB account. Unlike most banks, there is no hectic process of closing an IPPB account by filling out a closure form and roaming from one office to another to take your documents. Just go straight to your bank branch and the staff will assist completely with the closing process.h