Airtel is the super-fast network in India now. Mr. Sunil Bharti Mittal started Bharti Airtel Limited in 1995, on 7th July, based in New Delhi. It's the leading telecommunication company globally that took control over the company management and board and rebranded the company services under the Airtel brand on 20th December 2010. In India, almost 355.76 million people use Airtel as their regular working network and are extra-ordinarily satisfied with its services.
Airtel offers products and services to the end consumers and businesses. Airtel Payments Bank is India's first payments bank that aims to give equal, efficacious as well as reliable banking experiences to every Indian customer. Airtel Payments Bank was launched in January 2017 by the Bharti Airtel company to support the cashless India program promised by the Indian Government.
Reason For Airtel Payments Bank Account Closing
Airtel Payments Bank app helps us in various modes for day-to-day life. Airtel started the payments bank for its customers to make easy their livelihood works. It helps us with money transactions through Airtel Thanks Payments App and quick payments, and recharges anytime, anywhere, regardless of saying less dependency upon cash.
But still, people can choose to close their Airtel Payments Bank account. People choose to close the account of having multiple bank accounts, lack of proper services, unused bank accounts, limitations in lower amount transactions, high charges for every transaction, etc. Now, in India, Airtel is the fastest service in terms of any medium like mobile banking, calling, and network services. Despite that, it can be impossible for some people to maintain the account.
Closing Methods For Airtel Payments Bank Account
Airtel Payments Bank is the digital bank that you can use at your convenience and from sitting back at home. There you need to have digital savings account at Airtel Payments Bank. But, for some reason or any of the above-mentioned reasons, if you want to close your Airtel Payments Bank account, you can do it easily online. Do follow the simple steps we are mentioning below.
1. By Calling Customer Care
You can close your Airtel Payments Bank account by calling the customer care number 400 or 8800688006. It's a toll-free number if you call from your airtel number or else the call will charge. The customer care executive will process the request before they will ask for your reason behind closing the account.
If you have any remaining hold balance, check them first and clear it in the first place. The customer care executive will ask you for your proof of address and proof of ID to process the request. This process will take 7 banking days, and the customer care executive will confirm that with a notification SMS.
2. Through Email
Another method is mailing to Airtel Payments Bank Email ID. You can send a mail following your request for closing the account with Airtel Payments Bank to [email protected]. You will receive a reply mail as soon as you send the request mail, and they will ask you to send your address proof and ID proof with Adhaar Card or Pan Card.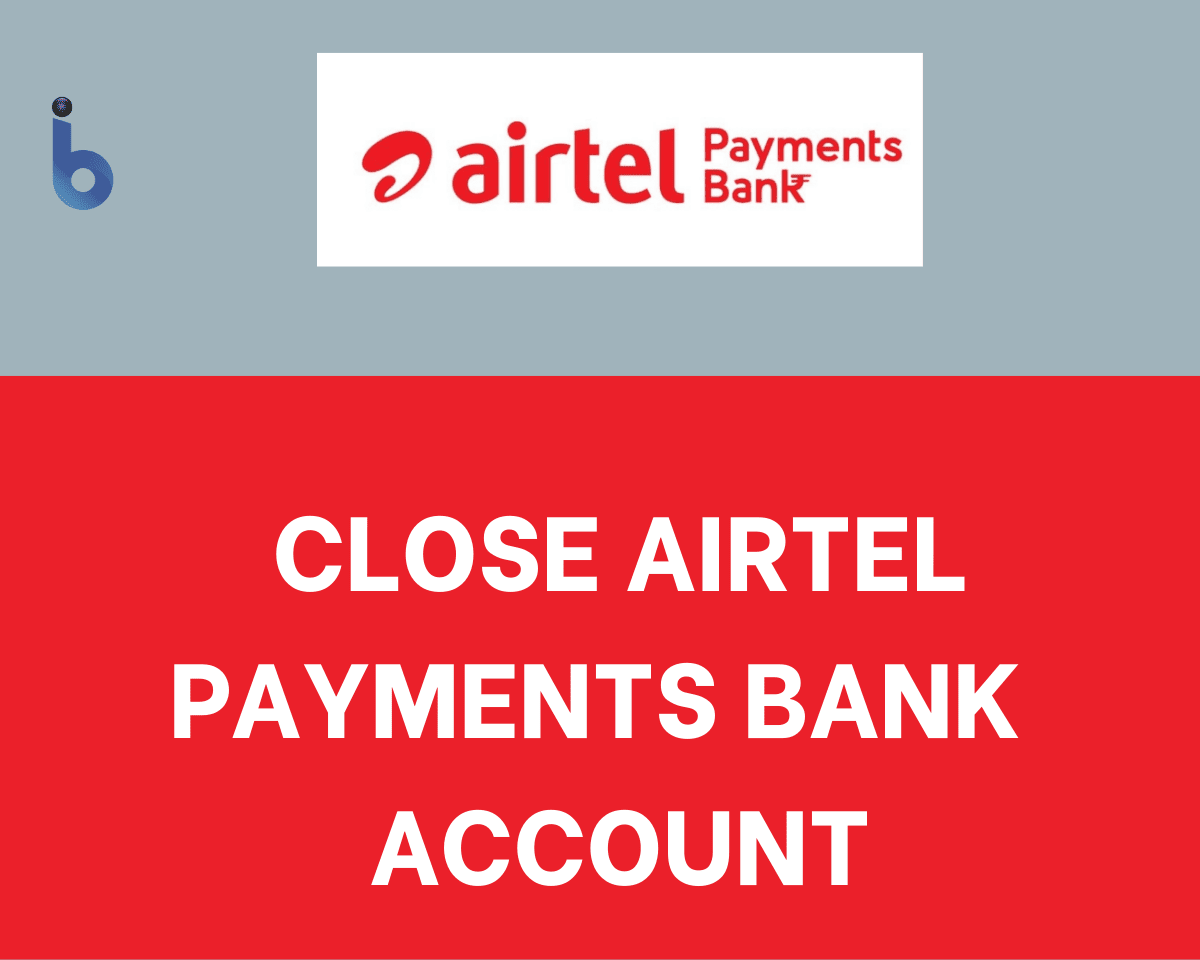 You can submit them through a scanned copy of the Adhaar Card. Once you submit the documents as required your closure request will be processed, and after completing the closure procedure, you'll receive one mail through your registered mail id.
3. By Visiting Airtel Payments Bank Point
Airtel Payments Bank has launched Adhaar -enabled Payment System (AePS) banking point for the customers to make easy access digital banking services. You can visit the banking point of Airtel and ask for your Airtel Payments Bank account closing request. Just like the previous methods, the executive will ask you for a genuine and valid reason for closing the account. Once you give the reason, they will ask for your address and ID proof to match their customer data.
If you have any remaining amount left in your account, do withdraw it before processing the request and clear if any hold balance is. It will take 7 banking days, excluding holidays and weekends if there're any. Airtel Payments Bank banking point will send you a confirmation SMS of closure to your registered mobile number.
| Services | Contact |
| --- | --- |
| Customer Care Number | 400, 8800688006 |
| Email | [email protected] |
| Address | Tower A, Plot No-16, Udyog Vihar Industrial Area Phase 4, Gurugram, Haryana – 122015 |
Some Important Information:
Before submitting the Airtel Payment Bank account closing request, there're some important things you need to keep in mind.
The whole bank documents and statements from opening to closing in Airtel Payments Bank should be saved in soft or hard copy.
You won't be allowed to reopen your account once the bank staff closes it forever.
You must clear all your dues before closing the Airtel Payments Bank account, or else you won't be able to close the account.
Conclusion
Airtel Payments Bank offers a savings account, NETC Fastag, Digital gold investments, Whatsapp banking, Video KYC, Reward zone, Airtel money wallet, and more. The interface allows to transact money, and the wallet can keep up to 1 lakh. You can open an account with zero balance in Airtel Payments Bank.
Though, Airtel started the SMS charges recently. We hope this article will help you with the Airtel Payments Bank account closure. For any other information, contact the Airtel Payments Bank customer care number mentioned on the official website.