Bank of India is one of the most reputed banks in the country. With its inception in the year 1906, this bank was started by a group of a businessman from Mumbai.
The bank is a public sector bank. Today this bank has over 6600 branches all across India and also it has branches in HongKong, Shanghai, Bahrain, Dubai, New York, London, Moscow, Doha, South Africa, and Tanzania.
The Three Methods to Close Bank of India Account
With the evolution of technology, it has become very easy for people to maintain their bank accounts.
There are so many options currently in the market that anyone can opt for closing or opening of any type of bank account.
Similarly, it is the case of the Bank of India, Closing a bank account in the Bank of India is very easy. And there are 3 methods through with one can easily close their respective accounts.
Method 1. Internet/Online Banking
Your first step before closing the account should be clearing off all the funds from the account. You can easily do that through online banking.
You have to transfer all the money in your account to another account. Make sure that you have 0 balance before closing the account.
You can even add another account as a payee and transfer all the money to that respective account.
Next, you can follow any of the other steps mentioned below for closing the account.
You can go to the online web portal of Bank of India and choose the close bank account option.
You have to fill up a form and give details like the account holder's name and bank account number.
Also, you will be required to add a registered Aadhar card and mobile number.
A mode of payment has to be selected so that the remaining balance in your account can be credited to you.
Finally, you have to give a valid reason for closing the bank account. And accordingly, your account will be closed.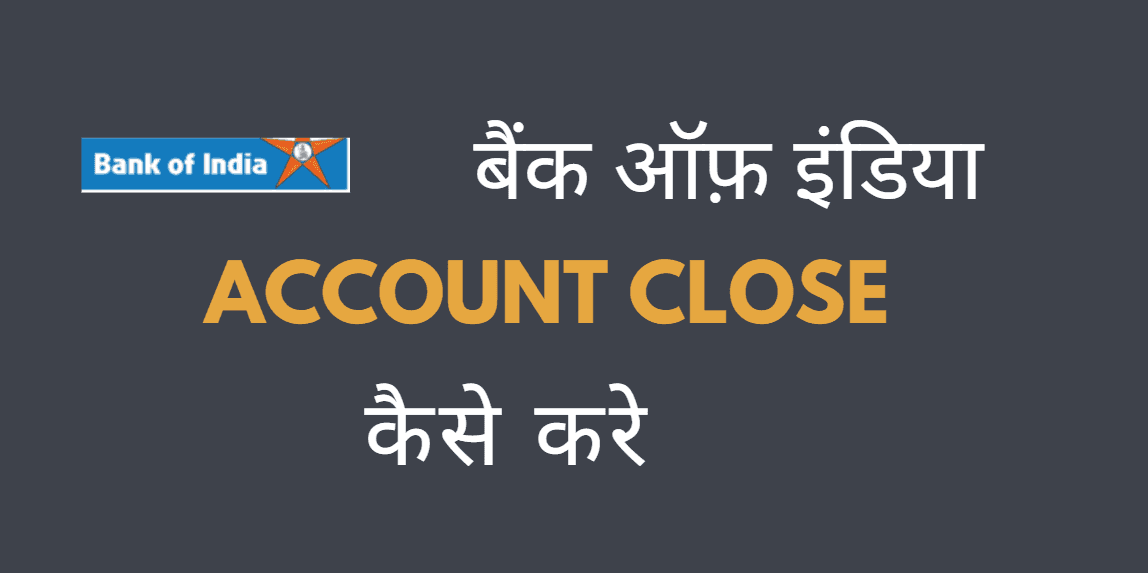 Method 2. By Calling Customer Care
As mentioned above, for this method to work you have to ensure that your account has zero balance. You can do that easily using the net banking method as discussed earlier.
Next, you have to call the customer care number for Bank of India which is 1800220229 / 18001031906 and just inform them that you wish to close your account.
The customer care executive will request the bank to close your account and you will be notified regarding the same.
Method 3. Offline Application Form
For this option, you have to write an application to the manager of your bank stating the details of your bank account and a valid reason as to why you want to close the bank of India account.
If there is any money left in your account (if you have not used the first method mentioned above), then the manager will issue a demand draft, so that you can withdraw the money.
Final Point!
These are the three methods that you can use to close your bank account in Bank of India. Of course, you can choose the method completely based on your preferences. Hope this article will be helpful to you while closing your account!