IDBI Bank is one of the popular public sector banks in India. Across the country, it has around 2000 branches and around 3800 branches. It upgrades its services with the latest tech advancements and ensures to offer excellent banking services aiming for guaranteed customer satisfaction.
Do you have an account with IDBI Bank? If you have recently opened an account with IDBI Bank, activate internet banking services for your account to reap the benefits of advanced banking facilities with convenience.
You may request at the bank to enable Internet Banking services while opening the account but if you haven't activated the services, you need not visit the branch once again.
What is Customer ID in IDBI Bank?
Customer ID plays a major role in activating IDBI Internet and mobile Banking. The bank provides a unique Customer ID to every account holder. The bank refers the Customer ID to verify personal details and account details.
If you have more than one account at the same bank, the accounts will get linked to the same Customer ID which will be useful for future referrals. Customer ID is essential to submit while activating Internet Banking by self.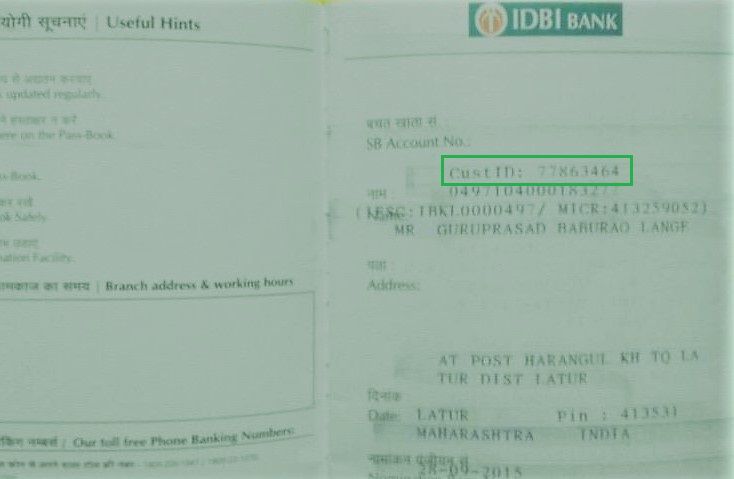 How to Get the Customer ID in IDBI Bank?
You can get the Customer ID from the Passbook as well as the Cheque Book. If you have lost the Passbook or Cheque Book, you can get the Customer ID from the bank upon request. You would require providing your personal details as well as account number and other information as demanded by the banking official.