IDBI is one of the most popular public sector banks having branches all across the India. The bank offers all types of modern facilities like internet banking, mobile banking, missed call balance Enquiry and many other services.
By using Internet banking, you can transfer funds, check account balance, recharge online and can do many other things. If you have Idbi saving account, you can register for Internet banking easily.
Read: How to register for IDBI Internet Banking
After completing the Idbi online banking registration process, you need to generate login password and transaction password to access your online net banking account. So in this article, we are going to explain how to create new Login password and transaction password step by step with images.
Steps to generate Online Password for Idbi Net Banking:
Step 1: First visit official net banking page of IDBI https://inet.idbibank.co.in and 'continue to login' button.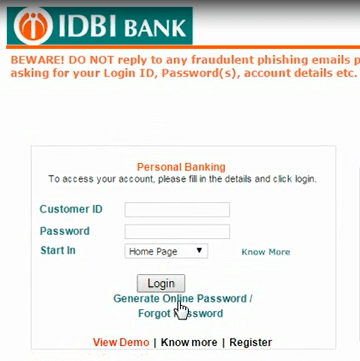 Step 2: In next page, click on "Generate Online Password" which is located below net banking login button.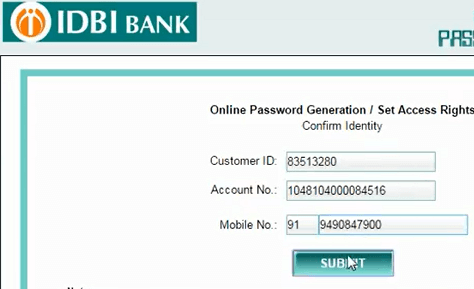 Step 3: Now enter your customer ID, Account number and mobile number registered with IDBI saving account. Click on 'submit' to proceed further.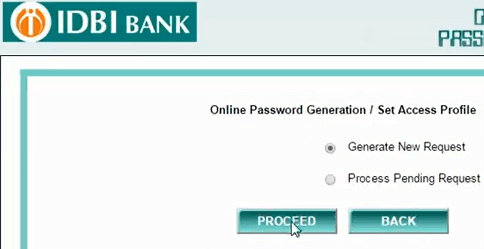 Step 4: Click on 'generate new request' and click on 'proceed' button. You can do only 3 new request in a Day.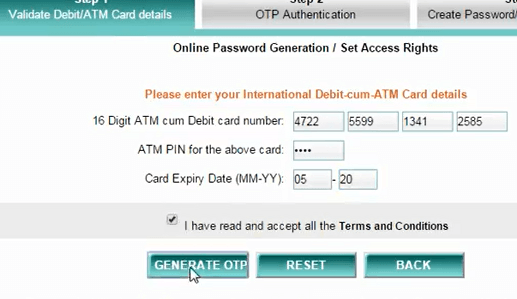 Step 5: Further you have to validate ATM/debit card details. Enter 16 digit debit card number and card expiry date. Next accept terms & conditions and click 'generate OTP' button.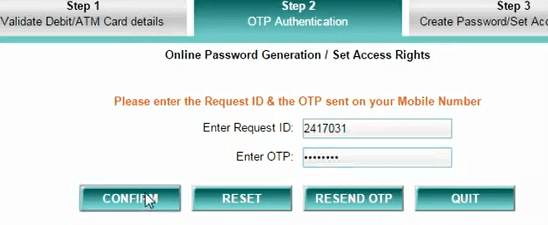 Step 6: Now 'Request ID' and the 'OTP' will be sent to your mobile number. Enter both in empty fields and click the 'confirm' button.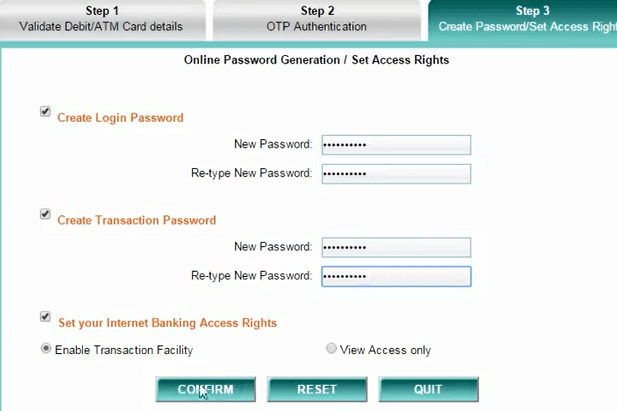 Step 7: In final step, you have to create login and transaction password. Enter login and transaction password of your choice, then click the 'confirm' button. All records will be updated successfully.
Finally, you can login IDBI net banking account with the help of newly created login password. Login your account and transfer money from IDBI to other banks with the help of transaction password without visiting the branch.