IDBI is a well known public sector bank having 1853 branches all across in India. The bank is offering various services like internet banking, sms banking, missed call balance enquiry and many other facilities to their customers.
Through IDBI online banking, you can transfer fund to any other banks in India. For this, first you have to add beneficiary in your net banking account.
So here is helpful step by step guide to add new beneficiary in IDBI account:
1. First you need to login your IDBI internet banking account. Visit http://www.idbi.com/idbi-bank-internet-banking.asp, then enter customer id and password.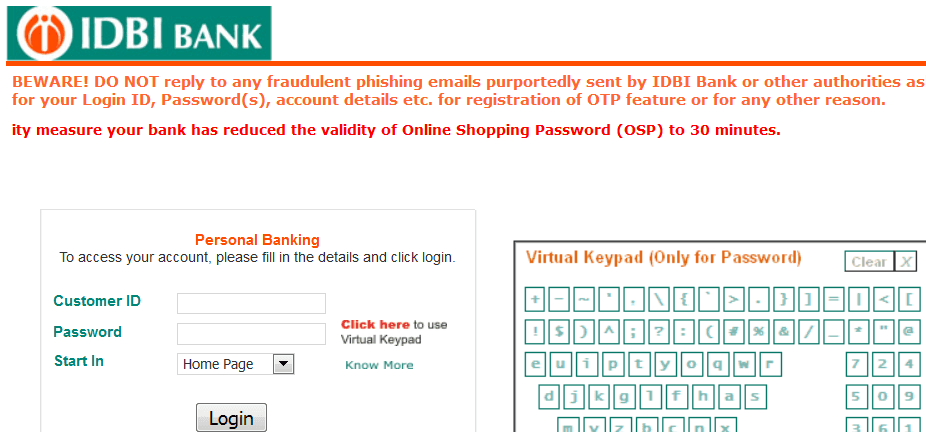 2. After successful login, now click on 'transfer' tab from menu. As we are transferring money to other bank account, so choose 'National Electronic Funds Transfer' option.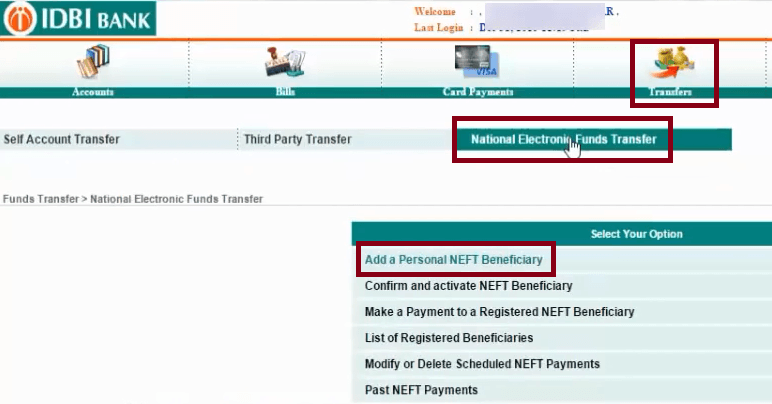 3. Now you to choose option 'Add a person NEFT Beneficiary', then fill following details:
Beneficiary account Number: Receiver's Bank Account Number.
Name of Beneficiary: Full name of receiver in Bank account.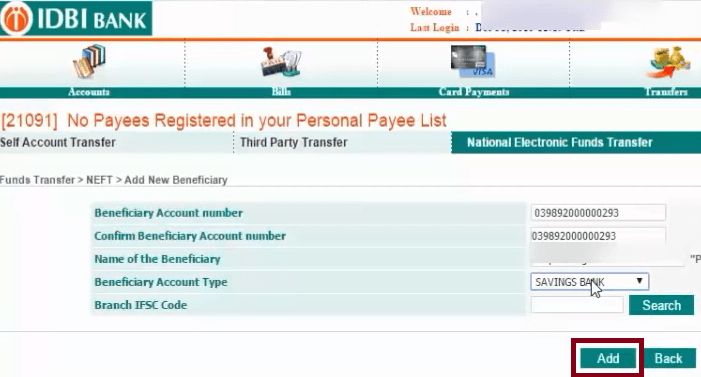 Beneficiary Account type: Select receiver's account type from saving, current, loan, NRE or credit card account. I am here selecting saving account.
Branch IFSC code: IFSC code of receiver bank Account. IFSC code could be found in bank passbook.
Enter all above details and click the 'add' button.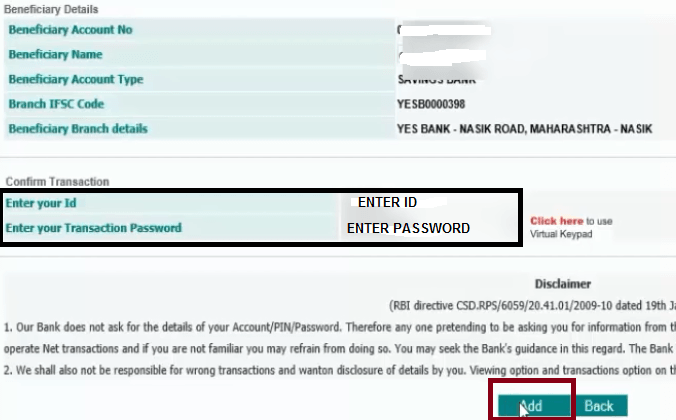 4. Next you to confirm ongoing transaction by entering your id and transaction password. Click 'Add' to confirm transaction.

5. Now you need to click the button 'confirm Payee'. A unique registration code will be sent to your register mobile number.

6. Next select 'beneficiary name' and click the 'approve' button, then validate your beneficiary by entering unique registration number sent to your mobile number.

7. Again you have to enter your id and transaction password, the click 'ok'.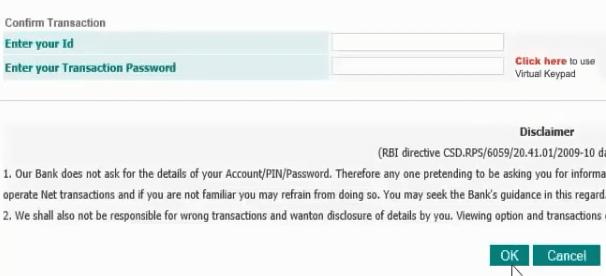 8. New idbi beneficiary will be added successfully.


Check out newly added beneficiary from beneficiary list in to your net banking account. If you have any doubts, leave comment we will try to resolve your issues.