To transfer funds between two bank accounts at Punjab National Bank, it is necessary to have two accounts at the first place. Adding a beneficiary account makes the process of transferring funds much easier through the online platform.
Currently PNB is working in a pretty large facility that consists over 6,900 branches in India with 9,500 ATM booths all over the Indian cities. Also, a great number of 80 million bank account holders are relying on Punjab National Bank for their monetary needs.
To transfer cash from one's bank account to their friends, family or business connections the online platform may be used as mentioned here.
Follow these steps to add a beneficiary to a PNB bank account's online platform:
1. Navigate to the online banking platform of PNB. You could use the internet banking  retail user or corporate user button on the www.netpnb.com website. Retail is more normal saving accounts and corporate is for business accounts.
I have saving account with Punjab National bank, so i am clicking on "retail user" button which is located at right side of home page. Now enter user ID and password to securely login to the Punjab National Bank online platform.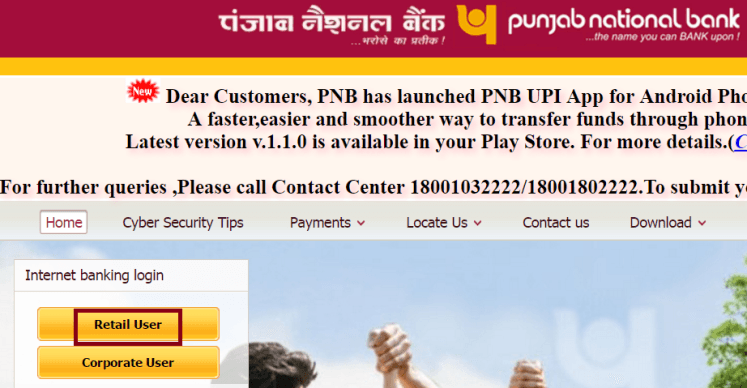 2. Carefully enter the password without making mistakes. Making mistakes while filling out the password box few consecutive times could end up in trouble.
3. Find the link that says "Transactions". From the new menu click on "Manage Beneficiary".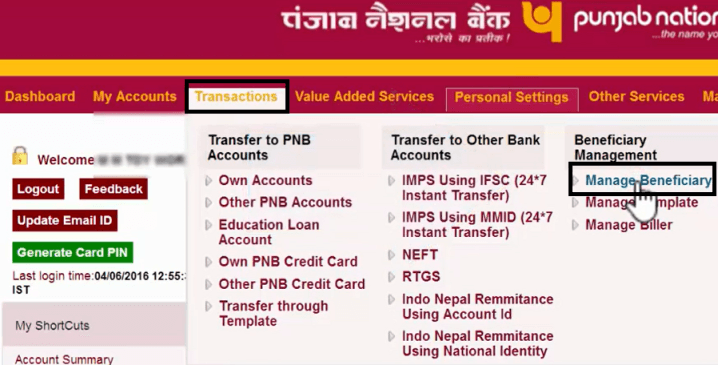 4. There would be different options like 'Add NEFT Payee', 'Add within PNB' and 'Add RTGS Payee'. If you are adding a beneficiary with a PNB account, select the 2nd option. The other two are useful for beneficiaries without a PNB account. Here I am adding NEFT Payee.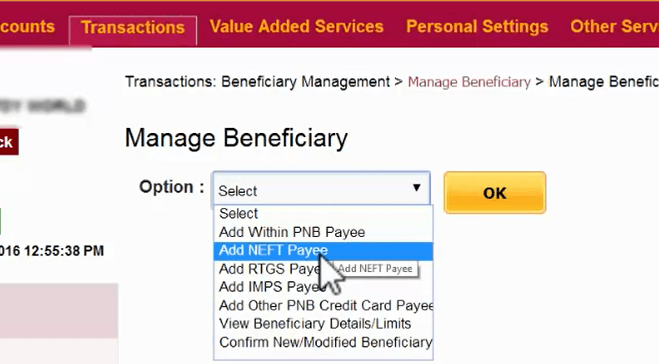 5. Once selected, click on 'Ok'.
6. The next page would ask for beneficiary's account number and a nick name.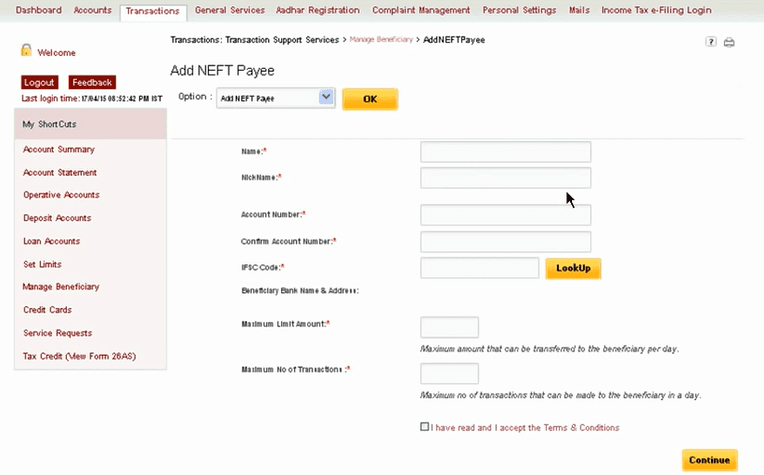 7. Validate the account and also select whether you want to provide it Global or Local access.
8. Enter the IFSC code of the beneficiary's bank branch.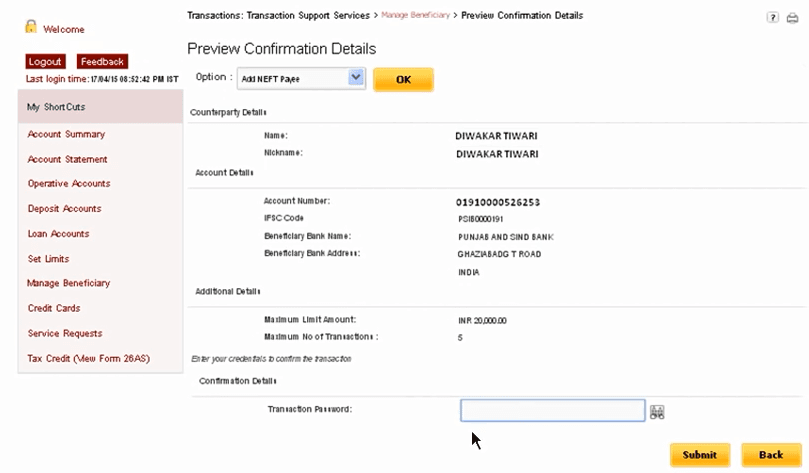 9. You may define the transaction limits on the same screen. A transaction password needs to be filled up for added security. Enter transaction password and click "submit" button.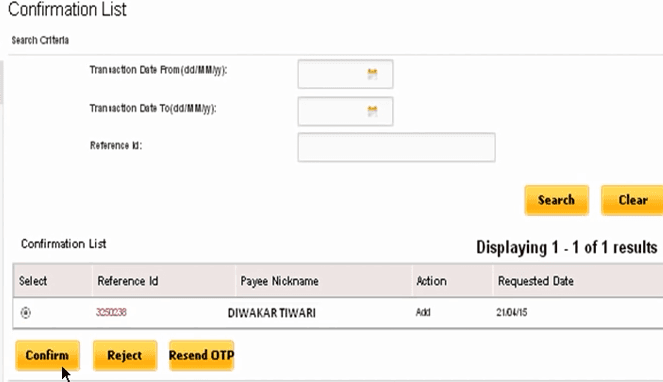 10. Now you need confirm beneficiary from confirmation list. Just tick the current beneficiary and click the "confirm" button. Now One time password will be sent to your registered mobile number. Just enter otp and confirm the beneficiary.

And the process is done! Now you can follow article to transfer money from PNB to other banks in India.
Conclusion
Through these processes, a PNB account holder can add a PNB or non-PNB beneficiary to their bank accounts.