Bank of India (BOI) is one of the top banks in India. These days, transferring money from bank of India to other banks has become very easy through internet banking. Beneficiaries are added to a bank account's online interface to make fund transferring easier.
If you want to create an account with Bank of India net banking and want to add a  payee or beneficiary account, go through the following procedures:
How to Add a Beneficiary in Bank of India
1. To begin the beneficiary-adding procedure, launch a web browser of your preference and navigate to this web address https://bankofindia.co.in/home. Wait until the page loads.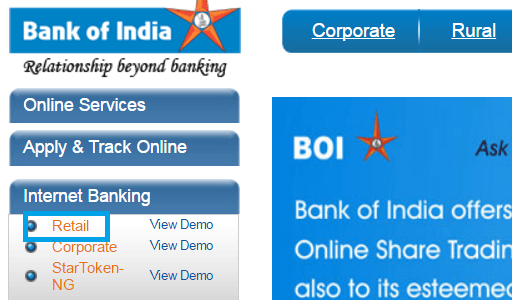 2. To the left-hand side of the page, there should be an Internet Banking pane with a few options underneath like Retail, Corporate, Global, etc. The procedure is shown for Retail accounts (normal users). Click on 'Retail'.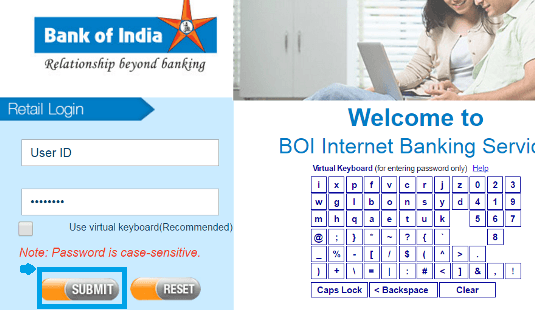 3. The login page for Bank of India online accounts would load. The system is also known as Star Connect. However, you should see a User ID and Password field in the left pane and a virtual keyboard in the midsection.
First-time user Read: How To Login First Time In Bank Of India Internet Banking.
4. Click on the 'transfer' tab from the top menu.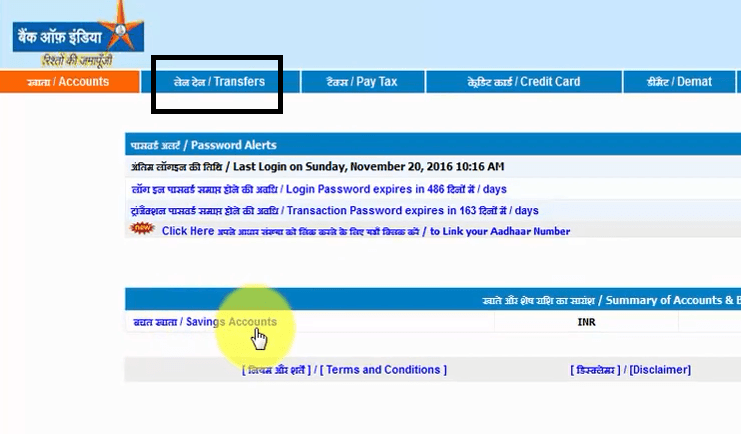 5. Click on 'IMPS Payment' from the left side to add a new beneficiary account. Similarly, you can also use 'RTGS payment' and 'NEFT payment' to add beneficiary.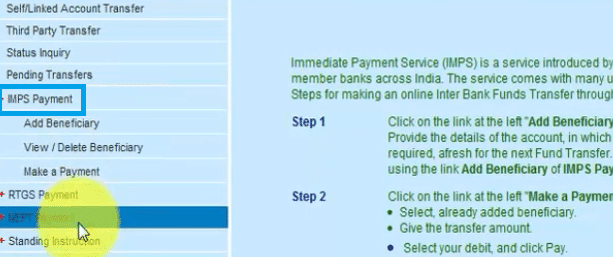 6. Next click on 'Add Beneficiary', A new page would appear with a lot of fields. Fill up all the necessary beneficiary information asked by the bank. Once you are done, click on 'Add Beneficiary' at the bottom of the page.
The example shown in the image: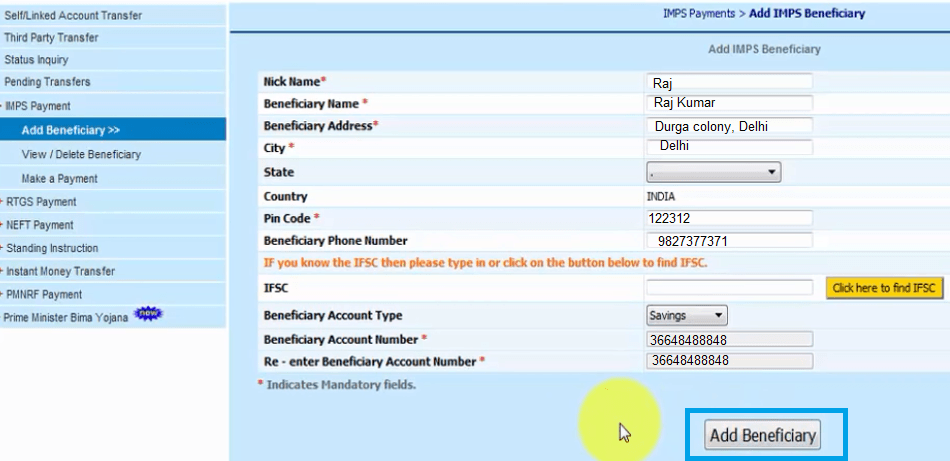 7. Next enter the user id and transaction password. Then approve your beneficiary by entering the code sent to your registered mobile number. Your beneficiary account will be added within 24 hours.
Conclusion
This procedure shows how to create an online banking account on the Bank of India Platform and then add a beneficiary.