The current Rs 500 and 1000 rs notes will be invalid from midnight, today our Prime Minister Narender modi made this announcement by sudden addressing nation on television.
Our government took a bold decision to stop black money and corruption in India. Now new currency notes of Rs 500 and  Rs 1000 are being introduced.
If you have Rs. 500 and Rs. 1000 notes, need to be replaced with new ones. Here are some ways to replace notes with new 500 and 2000 currency notes.
The current notes Can be Exchanged From:
From all Private and Government Banks
Head Post Office
Sub Post Office
Note: You need to show valid Identity card like aadhar card, Pan card or Pan card for exchanging notes.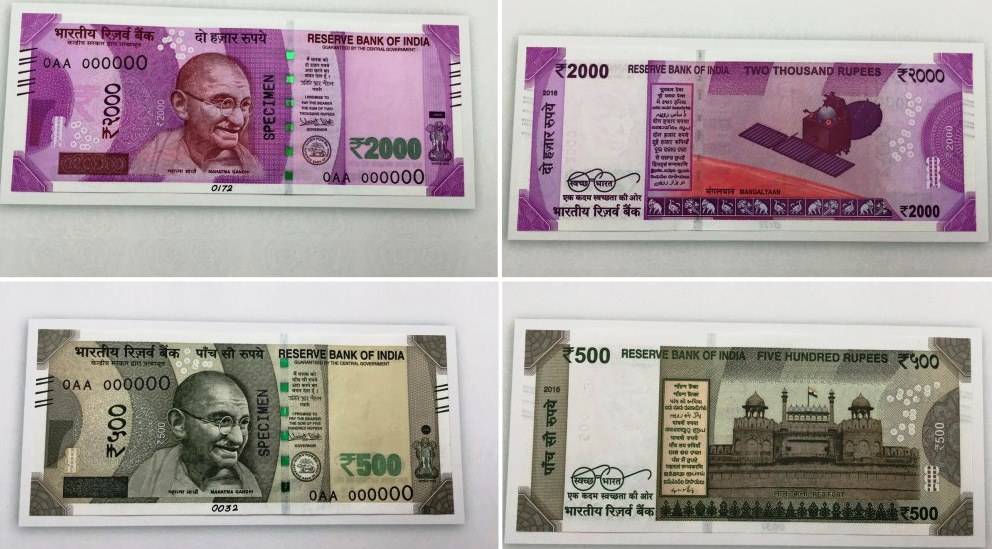 Important Notes:
Only Rs 4000 notes per day can be replaced till 24 November, 2016.
Exchange of notes will take place until December 30, 2016.
All banks and post offices will be closed on 9 and 10 November.
If you don't able manage to replace old notes till 31 December, then you can replace it from office of Reserve Bank of India.
These notes can be used for railway ticket booking, air ticket and other public sector offices for 72 hours.