State Bank of India (SBI) is one of the largest commercial banks in India and it has recently announced change in minimum balance to be maintained, SBI transaction charges for ATM and other service charges. These changes in charges have become applicable from this financial year.  In this article we will tell you about latest SBI ATM transaction charges and withdrawal limit.

SBI's decision to charge fees on online banking transactions and other services have come at a time when the Indian government is trying really hard to encourage digital payment of goods and services.
Our esteemed Prime Minster has dreamt of a digital India and he has been taking positive steps to make that dream come true for the benefit of the country's citizens.
SBI ATM withdrawal limit Per Day
You Can withdraw minimum Rs 100 and maximum rs. 40000/- per day through sbi debit card at any ATM. You can also transfer money upto rs 40000 per day from one card to other card.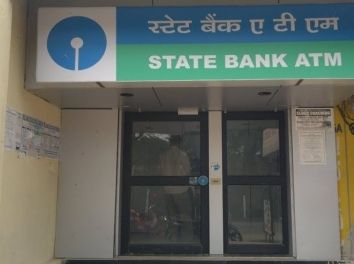 Details of Transaction Charges For SBI ATM 2017:
#1. If you are an SBI customer who has the mobile wallet called State Bank Buddy then the withdrawal of cash from ATMs using this card would cost you about Rs. 25/- per transaction.
#Those who have a savings account with SBI will be eligible for 3 free cash withdrawals in metro centres and 5 free cash withdrawals in other centres from the ATM's.

#If someone wants to withdraw money for the fifth time in a month then he will have to pay an extra charge of Rs 10/- + service tax for withdrawing cash.

#If you withdraw cash from other bank's ATMs then you will have to pay Rs 20/- + service tax.

#Charges for Debit Card to Third Party Account and Cardless Transactions is Rs.22/- + Service Tax
When the money withdrawn from its own ATMs exceeds Rs 100000/- then no charges will be applied. If you are withdrawing money using an SBI card from other bank's ATMs, there's will be no charge if the balance is more than Rs 1 lakh.
#2. From now on, SBI will charge a fee for all new ATM cards however RuPay classic card will remain free. RuPay Card is an Indian version of the debit card and it is quite similar in nature to the international cards like Visa/ Master.
The RuPay classic card in India was initiated by National Payments Corporation of India (NPCI). This was done with the purpose to integrate the payment systems within the country.
#3. Other than the SBI transaction charges for ATM, the deposit account holders will also be charged for getting cheque books issued in their name. The account holder will be charged Rs 30 plus service tax for a 10 leaf cheque book, Rs 75 plus service tax for a 25-leaf cheque book, and Rs. 150 for a 50 leaf cheque book.
We hope this information helps you get a clear idea about Transaction Charges.