Punjab and Sind Bank (पंजाब एण्ड सिंध बैंक) is a government of India owned bank whose headquarter is in Delhi. It has at present 1466 branches all over India of which 623 are in Punjab only. To enhance the customer experience, the bank has introduced a wide range of exclusive services.
If you are a customer of this bank and if you have any instant need for your account balance information, you may choose any method that the bank provides to its customers as a part of its service.
Using PSB Missed call number facility
Like other banks, Punjab and Sind Bank also provide missed call services to its customers at free of cost and when the customers send a missed call to the Toll-Free number 7039035156 from their registered mobile number, the customers may able to know their account balance.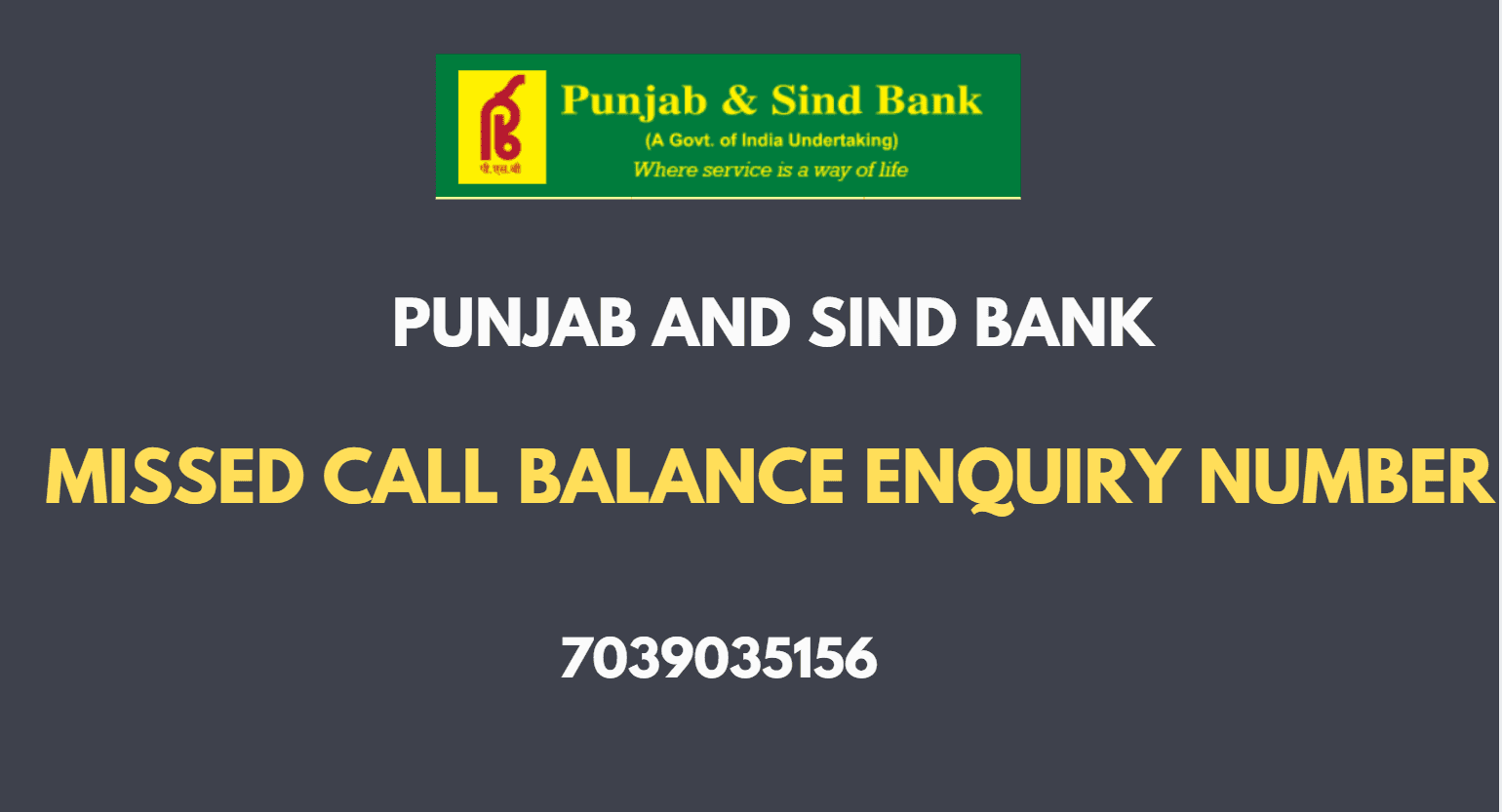 Know PSB Account Balance using SMS Banking

This is also another convenient method among the customers about their account balance. Just SMS to 9773056161 or 8082656161 from your registered mobile number under the format "PBAL <Acct No.> <SMS Banking Password>". This will help you to know about your balance.
पंजाब एण्ड सिंध बैंक अकाउंट का बैलेंस जानने के सभी तरीके:
| Services |  Balance Enquiry |
| --- | --- |
| Missed Call Service | Give missed call to 7039035156 |
| SMS Banking | Sms PBAL <Acct No.> <SMS Banking Password> to 9773056161 or 8082656161 |
| Toll-free Number | 18004198300 |
By Calling on Toll-Free Number
If you want to get your account balance information from the bank, you may contact any representative through its Toll-free number 18004198300 and within few minutes you may get your current balance update.
The Interactive Voice Response Service method
The Interactive Voice Response Service or the IVRS is an exceptional method of contact the bank has introduced in 2012 in three languages- Hindi, English & Punjabi. With the help of this method, the customers of the bank easily check their account balance.
It is an instant method that helps the customers to know the last 5 transactions details. Not only that you can also get information about your cheque status from this system.
Traditional method:
Visit a Punjab and Sind Bank branch which is close to your location, visit the bank's help desk and take information about your account balance and take a hard copy as proof.
Updated: 8 April 2020