Bandhan Bank (बंधन बैंक) is a Kolkata-based financial service company that entered into banking service in 2014 after receiving approval from the RBI. Its headquarter is in Kolkata. Currently, the bank has 840 branches and 383 ATMs across the country.
The bank operates two divisions like general banking and micro-banking. Like other banks, Bandhan Bank also helps its customers to take the facility of net banking.
This digital banking will help to make your payment easily, you can also check your account balance or you may easily manage your account. Through this net banking, you can easily transact your money very securely online.
However, if you want to take the net-banking facility of the bank you have to register first. Here are the proper steps for Bandhan Bank net banking registration:
Step 1: Visit the official website https://bandhanbankonline.com of the bank and then click on the button 'Continue to Login'.

Step 2: On the login page click on 'New Users' and create an account.
Step 3: Click the tick mark on the confirmation check bow on the 'New User Registration' page. Now click on the 'Continue' button.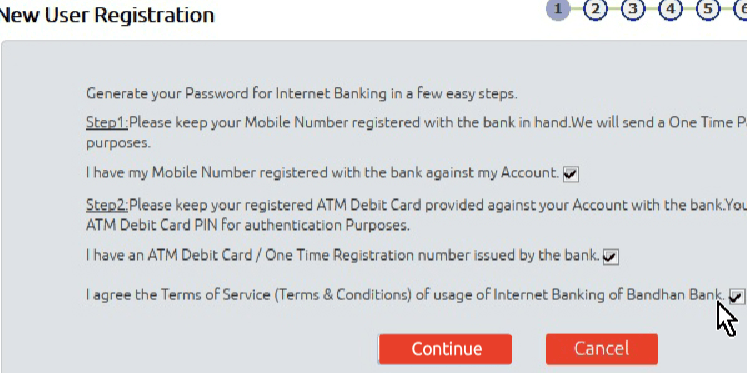 Step 4: Input 12 digits of 'customer number' and then again click on 'Continue'.

Step 5: Now you will find the 'Instant Registration' page. Here you can register with your reference number or with your Debit Card and ATM pin. Again click on 'Continue'.

Step 6: Now fill up the fields like Customer number, Date of Birth, Debit Card number, and Date of Expiry of your Debit Card. Now insert the Captcha and press 'Continue'.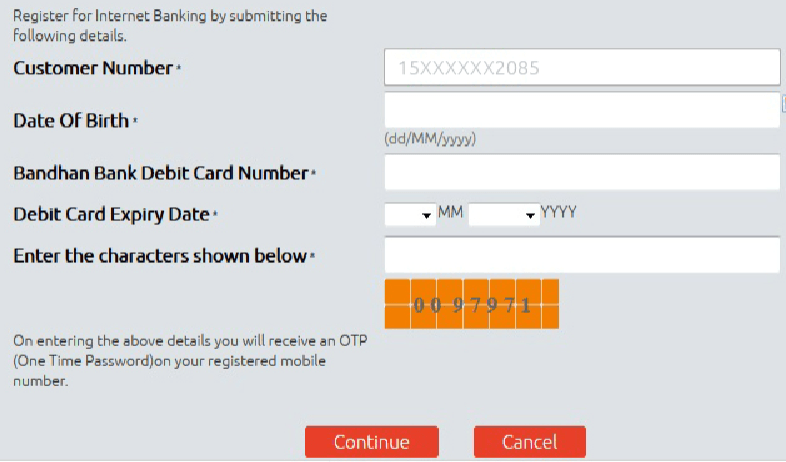 Step 7: You will get an OTP number within a minute and put the number into the appropriate field and press on 'Submit' button.

Step 8: Now enter 'ATM Debit Card pin' and press on 'Continue'.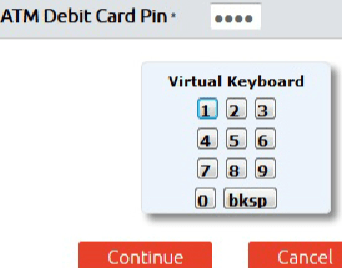 Step 9: Now enter the User Id, Login password, and Transaction password of your choice. Then Press the 'Continue' button.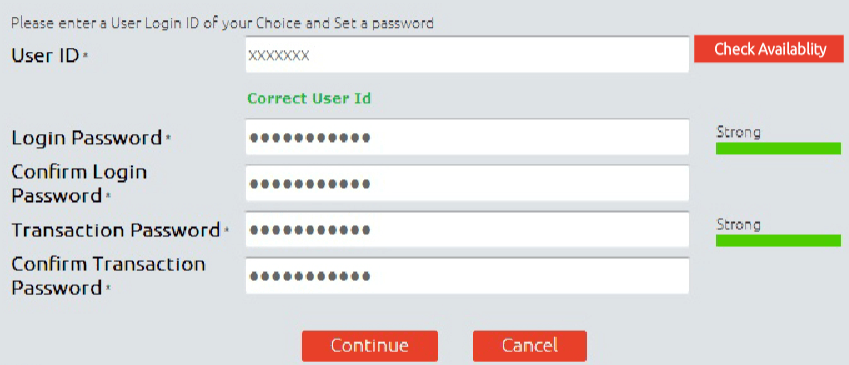 Step 10: The 'Successful Registration' page will appear. You are now ready for net banking of the bank.