State Bank of India is India's largest bank in the public sector. SBI unveils a smart mobile app integrating banking and lifestyle features. YONO app is the one-stop digital banking platform offering different financial and lifestyle products. Besides the banking services, with this SBI initiative, the customers can find solutions for their lifestyle needs across 14 categories.
State Bank of India partners with 60 E-Commerce players including Flipkart, Amazon, Yatra, Ola, etc. Shoppers Stop, Thomas Cook, and Cox & Kings are the leading offline players having a partnership with SBI.
YONO Full Form and Meaning
YONO is the acronym for 'You Only Need One'. SBI's YONO is the one-stop app for fulfilling banking, investments, insurance and daily shopping needs. YONO is a smart digital initiative from State Bank of India to bring a wide range of products and services to the fingertips of the users.
It is a multi channel app offering seamless experience to the users. Now it is easier to book cabs, hotel tables, travel and stay, medical needs, entertainment, shopping, etc with just one app. This app is developed with artificial intelligence, machine learning and predictive analysis. Currently, this app is available for Android and iOS platforms.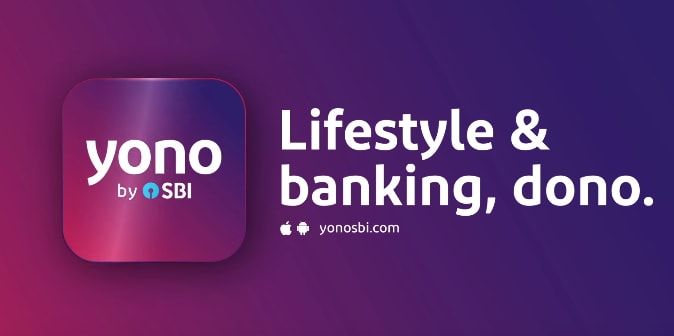 Smart features and functionalities of SBI YONO
If you don't have an account with SBI, open Insta account with SBI being at your home. Open an account digitally through YONO app providing your Aadhar and PAN card details.
The existing customers can use SBI Internet Banking login details to register and log in on YONO. If the existing customer has not activated Internet Banking services, it can be generated easily and instantly using the debit card.
YONO app users can quickly view different insurance policies and compare within the portal preventing the user from getting redirected to the service provider. The users can seamlessly access as well as purchase the investment products with few clicks on mobile screen!
The YONO users get concession on the bank service charges.
Going paperless and saving time with YONO is indeed a smart option.
YONO is the largest shopping market bringing the leading E-Commerce merchants to a single platform. SBI customers get exclusive discounts and offer shopping through YONO.
YONO has a simple user-interface design. Simple navigation and intuitive features of the app makes it user-friendly.
With UPI enabled options, the users will enjoy smart and quick fund transfer.
Users get pre-approved personal loans up to 1 Lac within 2 minutes and without any documentation. The pre-approved loan amount can exceed 1 Lac.
Avail overdraft facility against the fixed deposit with few clicks.
More than a dozen of apps and its functionalities integrate within YONO turning it a giant of all apps.
SBI updates the app to fix the bugs and improve its performance and functionalities. Get the best benefits from SBI YONO app and enjoy the integrated features and facilities. SBI YONO is the app for future and is a revolution in the digital banking space!