State Bank of India (SBI) has, currently at least 48 crore customers nationwide. For SBI users, the bank launched the YONO application in 2017 to provide all digital banking facilities. This YONO app has introduced notable features to SBI customers. YONO is the perfect application for SBI's all retail customers. This app with digital mobile banking enables users to perform countless banking activities. If you are an SBI bank user, you can pay credit card bills, online recharges, view account statements, and more through the YONO app. YONO app provides its user with a vast platform to perform a significant deal for user-friendly banking experiences.
This bank has multiple ways of checking bank account balances for its customers. Customers also can check their SBI account balance using the YONO SBI app. Now SBI account holders are able to access their bank account details without logging in to the SBI YONO app.
Very recently, the State Bank of India tweeted a post mentioning Bank Quick with Yono SBI. This statement refers to the transition no need to log in to access banking through the YONO app. But SBI account balance checking is a subtle process. Here, the balance check using YONO app is where you need to step up. And we will describe here how.
Steps to Check Balance in YONO SBI
You don't really need a proper login to know your SBI account balance. It is a kind of simple task, to be exact. You can start it by using your YONO SBI application. So here we are.
Step 1: Firstly, open the YONO app installed on your phone screen. Once the interface opens, it'll ask you to log in. You can see the 'View Balance' option right below it. You can either log in properly or click on the View Balance option.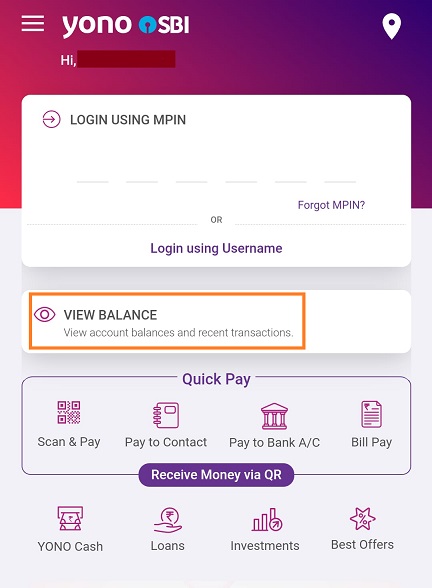 Step 2: After clicking the option, it'll ask for your 6-digit M-Pin. Put your M-Pin in the proper place. And once the M-Pin matches the one that has been sent to your registered mobile number, your bank balance amount will pop up on the screen.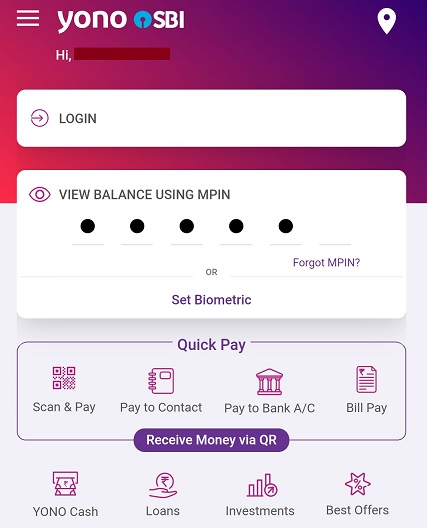 Other than this, if you want to check your fund transaction in detail, click the View Transaction button below the Balance amount that arrived on the screen. You will see all your transactions, from credits to debits.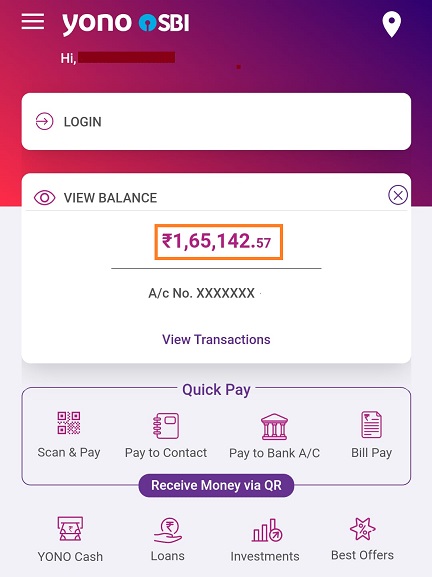 To see your bank account bio-data, you can log in with the M-Pin you created when you registered your YONO app. You can see your Deposits, Investments, Borrowings, Insurance, and others by entering your My Account.
Conclusion
State Bank of India account balance checking is an effortless process through the YONO app. Though this application completed all retail user's requirements quickly with one click. And now the new features come on the scene of no need to log in to access your account, making user handling simpler. You will be able to check your account balance with the process we have mentioned above. You can use M-Pin, User Id, or biometric process. Hope this method will suffice to you to solve your inquiry.