Employee Provident Employee or EPF makes the future secure! EPF ensures a secure retirement plan. You never know about future, so it is good to make plans for retirement. You must have enough funds so that you don't get dependent on anyone financially after you retire from your job.
While you are continuing the job, you as well as your employer contribute monthly to a Provident Fund. The fund grows with time which will help you during the financial crisis. You need to remain updated about your provident fund balance in intervals.
It is quite simple to get the balance updates of the EPF account. Give a missed call and get the balance updates via SMS. To avail this service you need a valid UAN number and the registered mobile number with EPF account.
Steps to Receive EPF Account Balance details via Missed Call Number
Give a missed call to 01122901406 from the registered mobile number.
On the registered mobile number, you will receive an SMS.
The SMS will display your EPF number, Member ID of UAN, Name, Age, and Balance, as well as Last Contribution to the account.
You will receive the SMS from AM-EPFOHO in reply to the missed call.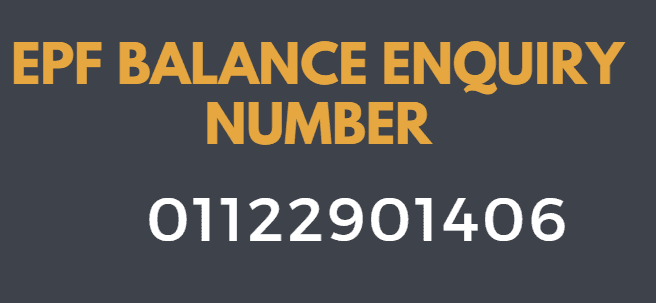 Send SMS and receive EPF Account balance via SMS
If you don't wish to use the missed call services, you can get the EPF balance details by sending an SMS.
You need to send an SMS 'EPFOHO UAN ENG' to 7738299899.
You will receive the SMS denoting the EPF details in your preferred language.
Type ENG for English, HIN for Hindi, TEL for Telugu, TAM for Tamil, BEN for Bengali, GUJ for Gujarat, PUN for Punjabi, KAN for Kannada, MAL for Malayalam, and MAR for Marathi and send the message to 7738299899.
You will receive the SMS providing the EPF balance details on your registered mobile number.

There many other forms of making EPF balance inquiry but a missed call and SMS services are the easiest ways to obtain the details. Unless the situation is critical, never withdraw the EPF funds. Higher funds in your EPF account can help you in future after you retire.
Make sure to transfer the EPF account to the new employer if in case you change your job! Make sure to give a missed call or send an SMS from your registered mobile number. Accessing these services is free!