Do you have any knowledge about PAN Card? PAN or Permanent Account Number gets allotted to every taxpayer. Income Tax Department provides a 10-digit alphanumeric to every card holder which is unique. This work gets done under the supervision of Central Board of Direct Taxes.
Holding a PAN Card is mandatory for all types of financial transaction. This card also acts as an Identity Proof. The important objective of this card is to track the financial transactions which may have taxable component and prevent tax evasion.
PAN number gets allotted only once, and it doesn't change if there is any change in address. Every person who earns taxable income in India must hold a PAN Card. Foreign nationals, as well as businesses, need to hold a PAN Card.
Below mentioned are the required documents to apply for PAN Card for different criteria
Documents required Applying for PAN Card for Individuals
To obtain PAN Card for individual, one needs to provide documents of Identity, Address, and Birth proof. You need to provide a copy of the documents as applicable and available. An individual must provide at least one document for every section.
Copy of Documents Required for Identity proof [any 1 proof from List]
Voter's identity card
Passport
Driving license
Arm's license
Aadhar card
Ration card having applicant's photograph
Photo identity card from central government or state government or any other public sector undertaking
Health scheme card issued by Central government
Bank certificate with an attested photograph of the applicant along with bank account number of the applicant
Pensioner card with applicant's photo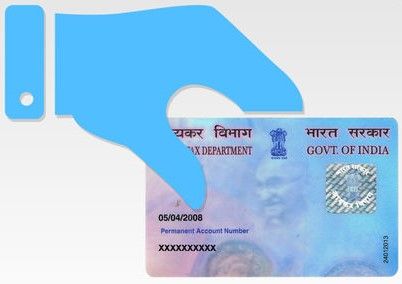 Copy of Documents Required For Address Proof [any 1 proof from List]
Voter identity card with photographDriving license
Aadhar card
Passport
Electricity bills
Broadband connection bill
Landline telephone bills
Bank account statements
Credit card statement
Post office passbook featuring address of the applicant
Passport of spouse
Latest order for property tax assessment
Domicile certificate
Copy of Documents Required for Proof of Date of Birth [any 1 proof from List]
Birth certificate
Matriculation certificate
Driving license
Passport
Pension payment order
Marriage certificate
Domicile certificate
Affidavit signed before a magistrate stating the date of birth
Copy of Documents Required for NRI
Bank Account Statement in country of residence or
Non-resident External bank account statements shall
be the proof of address.
Documents Required for minor
Any of the above documents of any of the parents or guardian of such minor shall be deemed to be the proof of address
Documents Required Applying for PAN Card by a Firm
The documents required to apply PAN Card for a firm vary from the documents required for an individual.
Registration Certificate issued by the Registrar of Limited Liability Partnerships
Partnership deed
Documents Required Applying for PAN Card by Trusts Registered in India
If you want to apply for a PAN Card for a Trust, you need to provide the following document's copy.
Certificate of Registration Number issued by Charity Commissioner
Deed of Trust
For PAN Card application you need to provide the copy of any of the applicable and available documents. After filling-up filling up the application form, you need to attach the documents and submit. You will obtain the PAN Card at the provided postal address. Make sure to maintain authenticity!