A bank locker is the safest place to store valuable items like cash, necessary documents, and Jewellery along with other precious things. The risks and threats of expensive items getting stolen reduce.
Several banks offer locker facilities. It is not that easy to open a bank locker. Before beginning one, you need to do a lot of homework. The bank takes the responsibility of keeping the customer's assets secure.
The customers have to pay modest charges to the bank. Fees for the bank lockers vary with size. If you have an account with the State Bank of India, it is preferable for you to open a cabinet at your home branch.
Before you open the locker, learn about the SBI Locker charges 2022.
SBI Locker Rent charges
For Small-sized lockers, the customers in the Urban and Metro cities will have to pay Rs 2000 + GST while the customers in the Rural and Semi-Urban areas will have to pay Rs 1500 + GST.
For the Medium-sized lockers, the Urban and Metro customers need to pay Rs 4000 + GST, and the Rural and Semi-Urban customers need to pay Rs 3000 + GST.
The rent charges for the Large-sized lockers are Rs 8000 + GST for the Metro and Urban customers while the rent charges for Semi-Urban and Rural customers are Rs 6000 + GST.
SBI charges for Extra Large sized lockers are Rs 12000 + GST for the Metro and Urban customers while for the Semi-Urban and Rural customers, the rent charge is Rs 9000 + GST.
TYPE
METRO AND
URBAN(Amount excluding GST)
SEMI-URBAN
AND RURAL(Amount excluding GST)
SMALL
Rs. 2000
Rs. 1500
MEDIUM
Rs. 4000
Rs. 3000
LARGE
Rs. 8000
Rs. 6000
EXTRA
LARGE
Rs. 12000
 Rs. 9000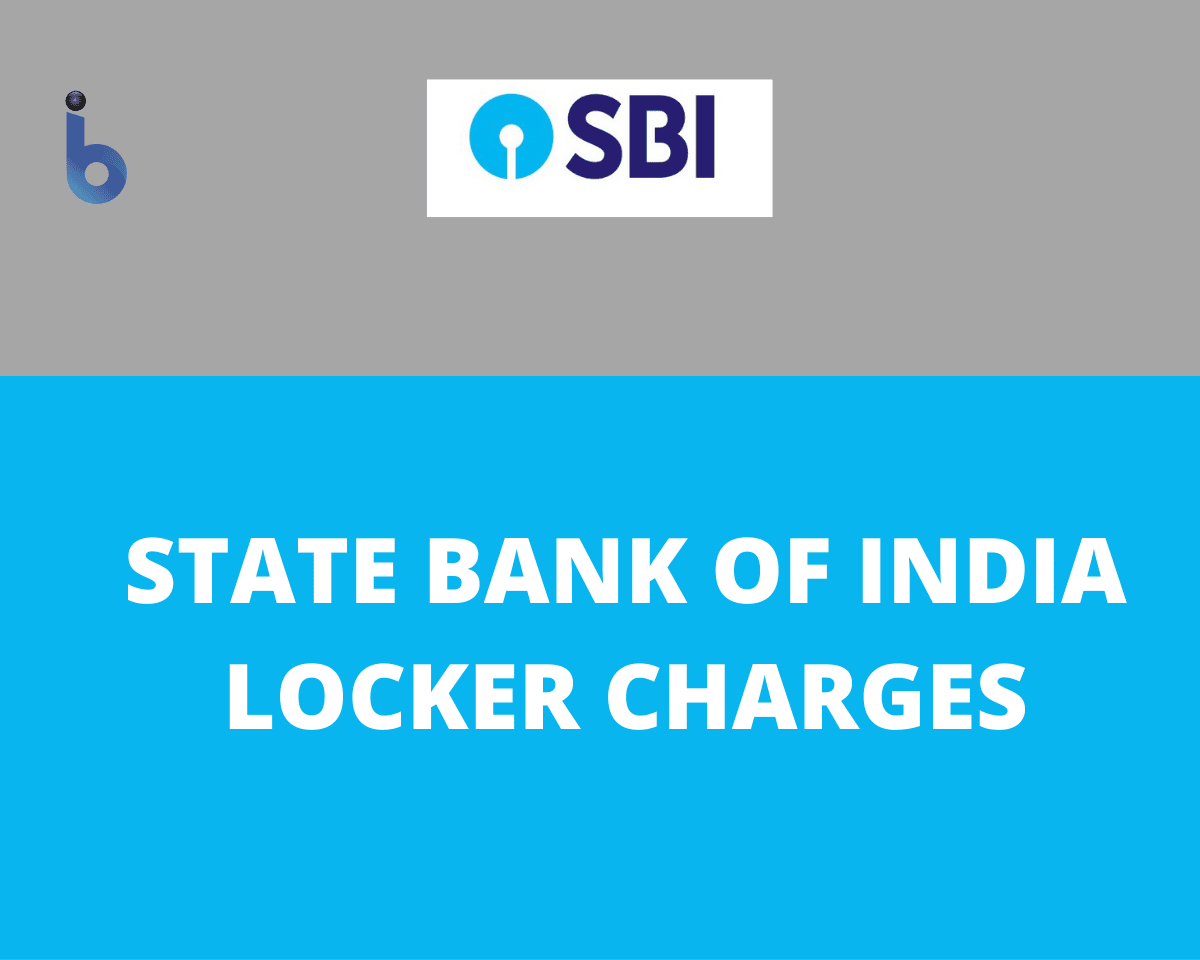 Other SBI Locker Charges
Type
Charges
One-Time Locker Registration Charge
Small/ Medium: Rs. 500+GST
Large/Extra Large: Rs. 1000+GST
Breaking open of Locker
Rs. 1000 + GST
Locker Visit Charges
12 visits free
Thereafter: Rs. 100 + GST per visit
Locker rent overdue charge
1st Qtr 10%
2nd Qtr 20%
3rd Qtr 30%
1 Year 40%
Table Updated: 5 April 2023
Additional expenses charged by SBI for locker facilities
SBI Charges one-time locker registration fees. For small and medium-sized lockers, SBI charges Rs 500+ GST while for the Large and Extra Large lockers, the charge is Rs 1000 + GST.
If you lost the locker key, you need to pay a fine of Rs 1000 + GST.
If you are a defaulter customer not making payment for locker rent, you need to pay R,s 1000 + GST.
The bank would charge extra expenses for breaking open the locker and replacing a new lock if in case you lost the key.
SBI offers 12 visits free, but customers have to pay Rs 100 + GST every time they visit after the end of free visits.
In every section, i.e., Small, Medium, Large, and Extra Large, SBI offers lockers of varying sizes. The locker users need to pay the rent charges annually. SBI provides concessions on the locker rents for variant accounts.
Select the appropriate locker size and keep your valuable items safe. Visit the SBI Bank and discuss the facilities and terms before registering a locker.