Have you received your Aadhar Card? Is there any printing mistake on the card or is the address mentioned in the card incorrect or you want to change the old address with a new one?
Aadhar Card has become mandatory for every citizen. The Aadhar Card Issued by the UIDAI- Unique Identification Authority of India helps to carry out several important tasks.
It is one of the identifications and residential proofs accepted for different purposes. If by chance, the address printed on the card is wrong, or you want to change it deliberately, you can access the online Aadhar tools and request for the changes by self.
Step by Step Procedure to change the address in Aadhar Card online
Important Note: Before you follow the steps to change the address make sure that your mobile number is registered and linked with Aadhar.
Step 1: Visit the official website of UIDAI on your web browser https://www.uidai.gov.in/. Click the link 'Address Update Request (Online)' featured under Aadhar Update in the homepage.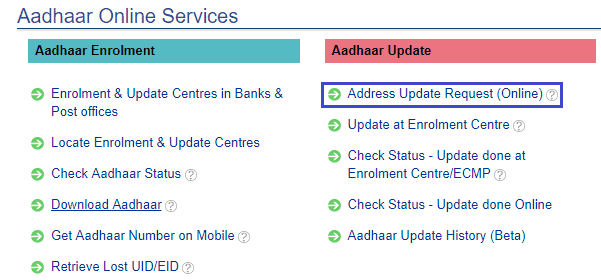 Step 2: You will get directed to the internal page where you need to click on 'Proceed' featured at the end of the page.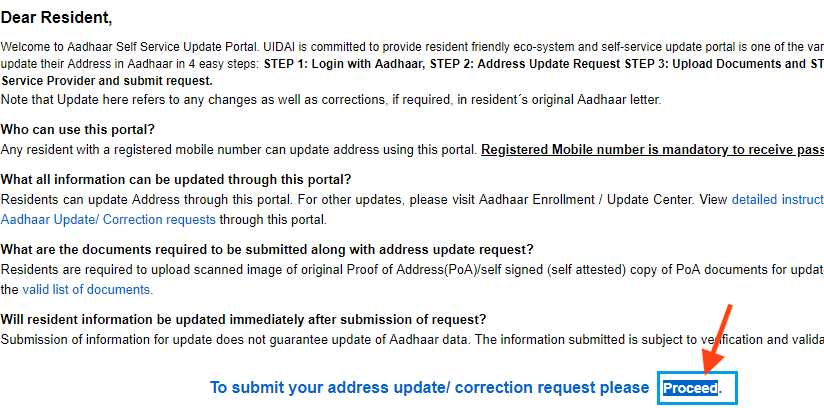 Step 3: The screen will open a new page where you need to enter your 'Aadhar Number/VID' in the provided box. Enter the figures in the box as shown in the image. Click on 'Send OTP' button.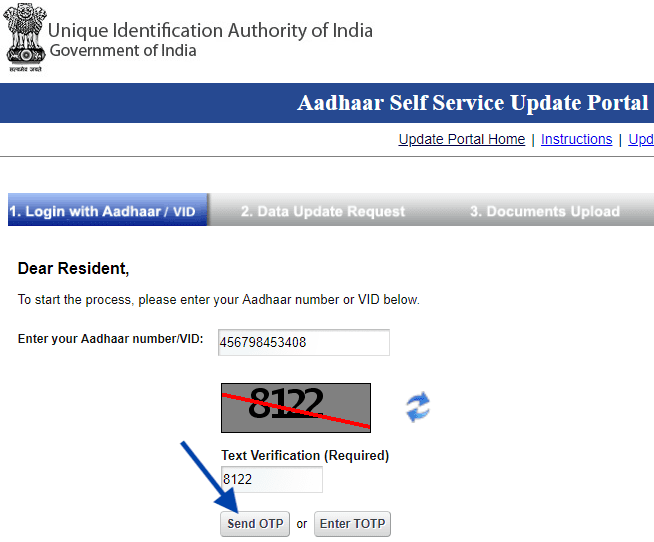 Step 4: You will receive an SMS from UIDAI containing the OTP. Enter the OTP in the provided box for authentication. Click on 'Login' button to proceed.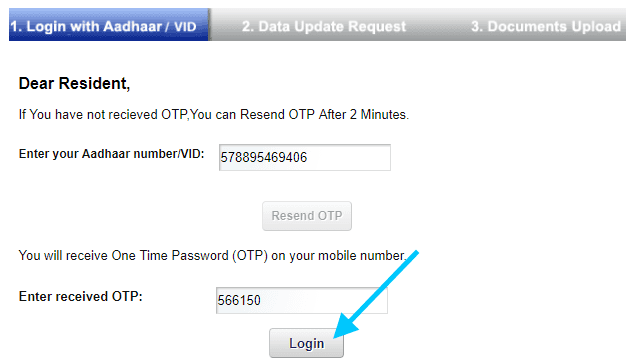 Step 5: Next select the Address option and click the Submit button.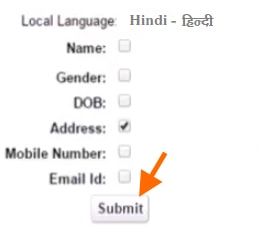 Step 6: Now enter the new address or correct address in the boxes as applicable and click on 'Submit Update Request'. Again confirm the same details and click the 'proceed' button.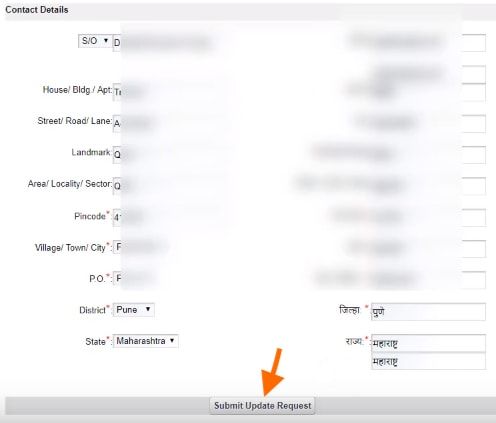 Step 7: You need to upload the supporting documents for authentication of the changed address. Make sure to select any one of the documents featured in the list of documents valid as residential proofs and click the Submit button.

Step 8: A new page will open on the screen where you need to give your confirmation for uploading the right document. Click on 'Yes' button to proceed ahead.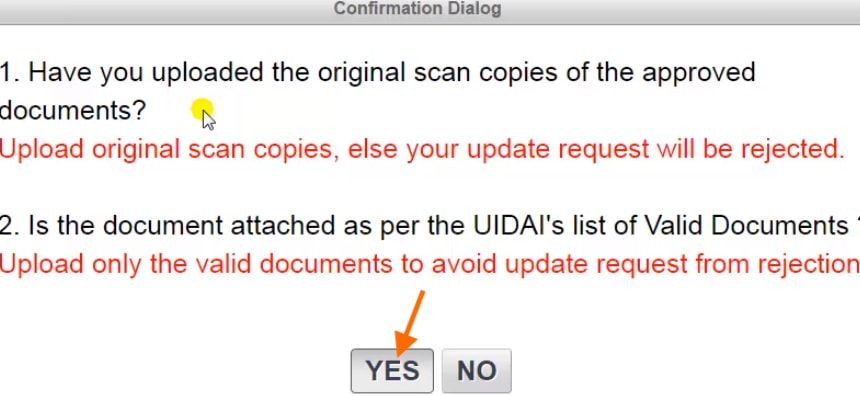 Step 9: The last step is to select the BPO service provider selection. After making the selection, click on 'Submit' button.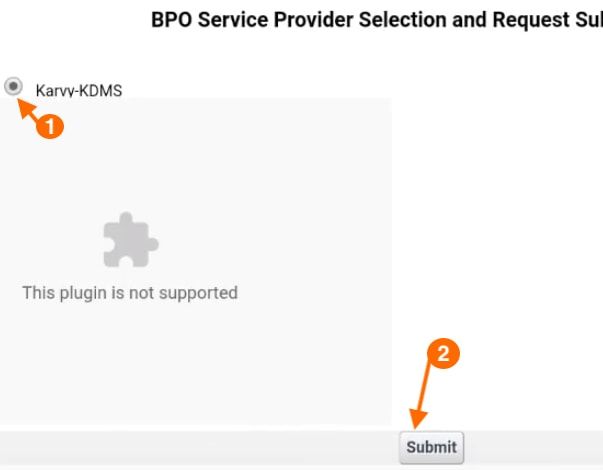 The screen will display about the successful submission of the update request for changing the address. You will also get an 'Update Request Number' on the screen.
Note it down for future reference. You can also print it or download the file. You can use the Update Request Number to check the Aadhar status.
You will receive the new Aadhar Card within few days with the updated address. Don't use the old Aadhar card for any purpose! Destroy the old card and use the new one for the applicable reasons.