Do you use ICICI Credit Card? ICICI Bank sets a distinguished reputation in the private banking sector of the country. The bank gives high efforts to offer excellent products and services with an ultimate aim to satisfy its customers and let them feel privileged.
ICICI Bank designs a wide variety of credit cards with exciting features and benefits for its customers. Selecting the best credit card as per your lifestyle and requirements, you can enjoy the benefits.
Every bank gives additional efforts to satisfy their clients addressing their problems and queries, and ICICI Bank follows the trend!
What if you lost the credit card or the card got damaged, or you want to know the available credit limit on the card or the billing date? You can seek assistance from the customer care executives and make the queries.
Call ICICI Credit Card Customer Care toll-free number from your registered mobile number. The toll-free number remains active 24X7. You can call anytime and from anywhere.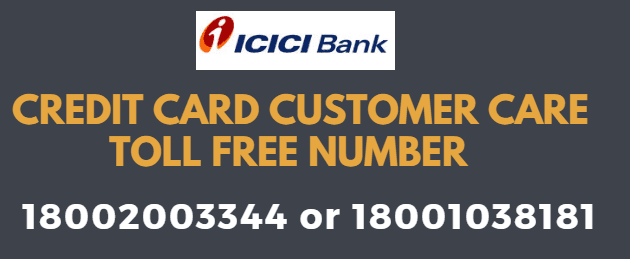 After making the call, you need to follow the IVR response and select the number as required. You can block the lost card, or make any other queries related to the credit card.
18002003344/ 18001038181 are the toll-free number for the ICICI credit card users. The credit card users throughout India can call the toll-free number without paying any extra charges to the bank or the network service provider.
ICICI Bank also provides toll-free numbers for the NRI credit card users, i.e., Canada- 1866, USA- 1866, UK- 0 8081314151, Singapore- 8001012553, Australia- 001180004242448, UAE- 80009114001, and Bahrain- 80004877 and for other countries 0080004242448. The NRIs residing in India can call 18001025600.
You can also send your queries to their official email address: [email protected].
Make sure to dial the toll-free number from your registered mobile number and follow the steps as per your service requirements. You may visit ICICI official website to know the city wise customer care number.