It was on 20th July 2009 when the Maharashtra Gramin Bank (महाराष्ट्र ग्रामीण बैंक) came into existence. It happened after the merging of the two different important banks known as the Maharashtra Godavari Bank and the Marathwada Gramin Bank took place.
The Maharashtra Gramin Bank is known to be one of the most popular regional banks that we have in our country and that too for some very good reasons.
Some of the most popular services which are provided by the bank to the customers would have to be the services of Fixed Deposit, Savings Account, Current Account, and other important things that the customers would be too happy to use.
However, one of the most important and recent developments in the services of the Maharashtra Gramin Bank is the balance enquiry and checking service that is provided to the customers. With the help of this particular service, the people who have their accounts in the Maharashtra Gramin Bank will be able to check their account balance and they don't even have to visit the nearest bank or the ATM that they have nearby.
This is certainly one of the services which have made the lives of the customers a little bit easier. However, there are some important details that people need to know and we are going to talk about these details here.
Maharashtra Gramin Bank Balance Enquiry Number
For those customers who need to have some information about their bank account balance in the Maharashtra Gramin Bank, there is a pretty simple and easy procedure. All they have to do is give a missed call to the toll-free balance enquiry number of the bank and they can easily get all the details and information about their account balance.
महाराष्ट्र ग्रामीण बैंक बैलेंस चेक नंबर:
7834888867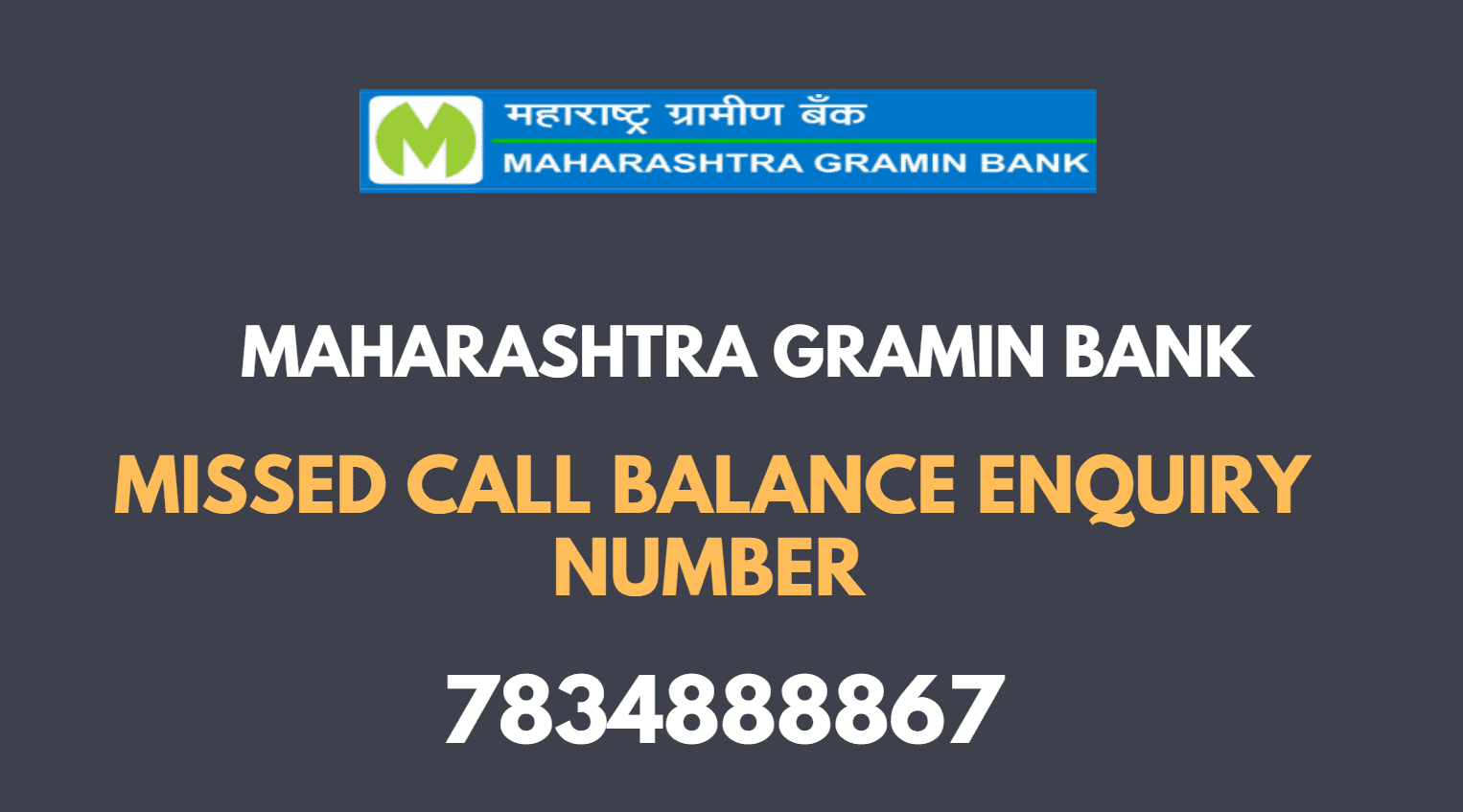 महाराष्ट्र ग्रामीण बैंक का अकाउंट बैलेंस जानने के सभी तरीके:
| Services |  Balance Enquiry |
| --- | --- |
| Missed Call number | 7834888867 |
| Sms Banking | NA |
| Mini Statement | NA |
| Toll Free Number | 18005327444, 18008331004 or 18001236230 |
To know your account balance, call the above toll-free number from a registered mobile number with a bank account. It is important to note that this is a missed call facility and there are no SMS facilities available at the moment. Also, the customers need to make sure that their phone numbers are all registered to the bank accounts that they have in the bank.
Updated: 10 April 2020