Pragathi Krishna Gramin Bank (प्रगति कृष्णा ग्रामीण बैंक) is a regional rural bank operating in eastern districts of Karnataka. This bank is an amalgamation of two banks, i.e., Pragathi Gramin bank sponsored by Canara Bank and Krishna Gramin Bank sponsored by State Bank of India.
It has around 649 branches, and it provides services across eleven districts of Karnataka. Do you have an account with Pragathi Krishna Gramin Bank? If yes, are you aware of its banking services and the ways to access the facilities? How do you make balance enquiry if you need to know the account balance?
Do you opt for any of the traditional methods of visiting the branch and updating the passbook, accessing the ATM and requesting for Balance Inquiry or accessing Internet Banking or Mobile Banking services? There are more simple methods of making the balance enquiry.
You need not waste time or visit the branch or ATM to make the balance inquiry. You can get the balance info just by sending an SMS or giving a missed call. The bank provides a dedicated number for the customers and ensures convenient options to make the Pragathi Krishna Gramin bank account balance Enquiry.
Pragathi Krishna Gramin bank account balance enquiry via Missed Call
You can also dial 9015800700 from your mobile to get account balance info.
Disconnect the call after few rings or the call will get disconnected automatically.
 After few minutes you will receive an SMS on the same mobile number, containing account balance details.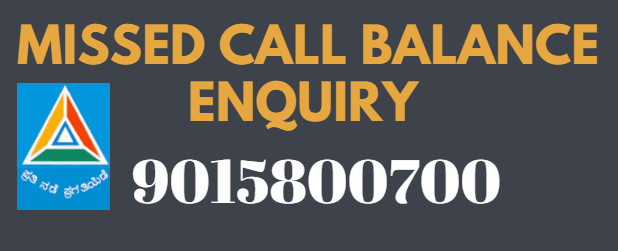 Pragathi Krishna Gramin bank balance inquiry via SMS
Open Create Message on your mobile and type BAL.
Send the message to 9015800700.
You will receive an SMS within few minutes containing account balance.
Important Note: In either of the options of making the balance enquiry, you need to use the registered mobile number. If the mobile number is not yet registered, visit the branch and get it registered. The bank will link the mobile number with your account number for future references.
After your request for linking the mobile number with the bank, the processing will take some time, and upon confirmation of the services, you will receive a notification about it. You can access the services of making balance enquiry via SMS or Missed Call round the clock.
With these services, you need not waste your time and effort by visiting the branch or ATM. You also need not access Internet Banking services. Both the dedicated number is toll free, and you need not pay any charges to make the balance inquiry.