Well, Ratnakar Bank Limited is a popular commercial bank which has a wide range of branches in the country. It shares its services to many commercial fields by operating with many applications.
The credit cards issued under the bank are relevant to the customers of the bank. It has an exclusive design to fulfil the customer's wish. Yes! Ratnakar Bank Limited offers a credit card that is co-branded. It is associated with the Bajaj Finserv.
All the cardholder will get a statement by the end of every month. Well, before going to the actual process of getting a statement, you should know what a bank statement means, isn't it?
So, a credit card statement includes all information that a cardholder should know. Some of them are given below; just have a look at it:
Due date
The due amount of the total outstanding.
The period you get grace or interest-free.
Unbilled amount in total.
Billing cycle.
Fee charges for late deposit.
Reward points.
Cash limit.
Charges levied.
Not only this, but your statement account includes all the debited and credited transaction history that you made. So, getting a credit card statement is really important right? Alright! Once you get some idea about what a statement means you must go for the process of getting a credit card statement. So, here are some tips only for you!
Ways By Which You Can Get RBL Credit Card Statement Online
The foremost thing to do for getting the RBL statement is to register for net banking. First, register for RBL internet banking using the credit card online. You can also get a statement through a RBL MyCard app offered by RBL bank limited.
Once your account is registered you can check the websites where you can download your statement. You can receive the statement via- mail or post every month automatically. Even if you don't get you can dial to the customer care number.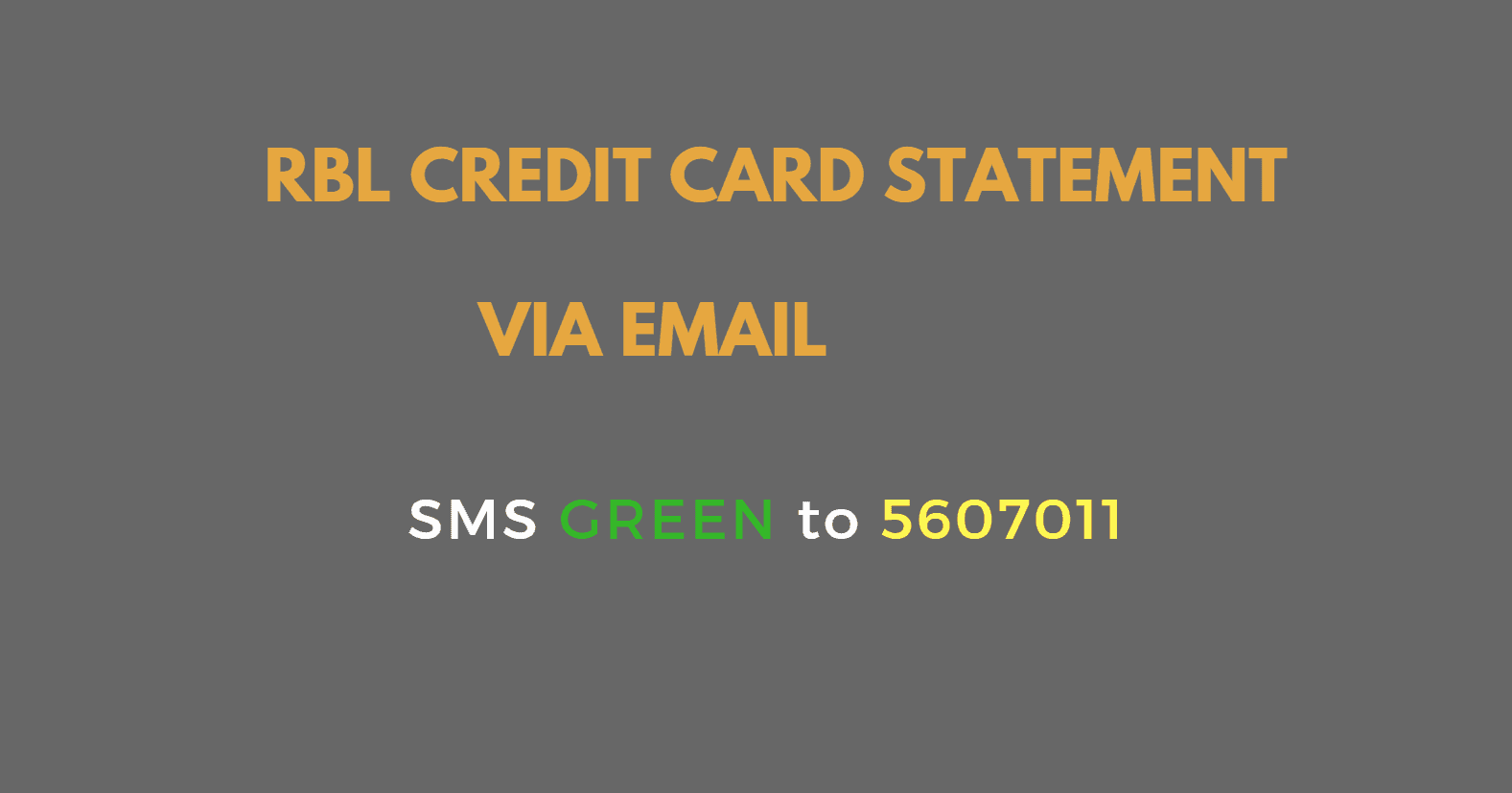 Get RBL bank Credit card Statement Via Email
To get a monthly card statement via email, you have to send an SMS GREEN to 5607011. Your service will be activated within 24 hours and a statement will be sent to your email during the billing cycle at the end of every month.
Try to get in touch with the departments of credit cards so that there is no chance of the missing any update about your statement.