Ratnakar Bank is now known as RBL Bank i.e. Ratnakar Bank Limited. It is a private sector bank. It was founded in August 1943, having its headquarters in Mumbai. It is a recognized bank providing advanced banking facilities to its customers.
What is a Credit Card Statement?
A credit card is provided by banks and institutions to provide financial safety to its users. It provides the benefit of 'credit' to its holders, i.e. to spend now but pay later.
A credit card statement is a summary of all the details of purchases and payments made during a particular period. The statement allows the holder of the credit card to know the balance at any interval of time.
Process of opening Credit Card Statement in RBL Bank
Any customer of RBL Bank can check his/her credit card statement with the help of the steps given below:
Firstly, to know the status of your account, you must have the application of RBL Bank installed on your phone.
To install the RBL Bank application on your mobile phone, visit Play Store and type 'RBL – MYCard'.
Once you get the application, click on it and install it on your phone. After the application is installed on your phone, open it.
After opening the official app of RBL Bank, accept and agree to their terms and conditions and proceed further to register yourself with your details. Your details include your sixteen-digit credit card number, expiry date, and date of birth.
By entering the above-mentioned details, you will successfully register yourself on the application. If you have already registered, then log in to the app using your six-digit M-pin number.
After logging in successfully, you will get to see the app's interface. Click on 'View statement'
On the top, three options will open before you. Click on 'Latest Statement'. Now, at the bottom of the page select 'Past Statements'.
Now, you will see the monthly range of nine months transactions.
From this list, select the range of months for which you wish to check your account statement. You may select as many months as you want.
After selecting the month, you can click on 'download' to download your statement.
You can also make the statement on your registered E-mail ID by clicking on 'E-mail'. In this case, you will get your account statement on your email ID and you can download your statement from there as well. After downloading your file, you can view your statement.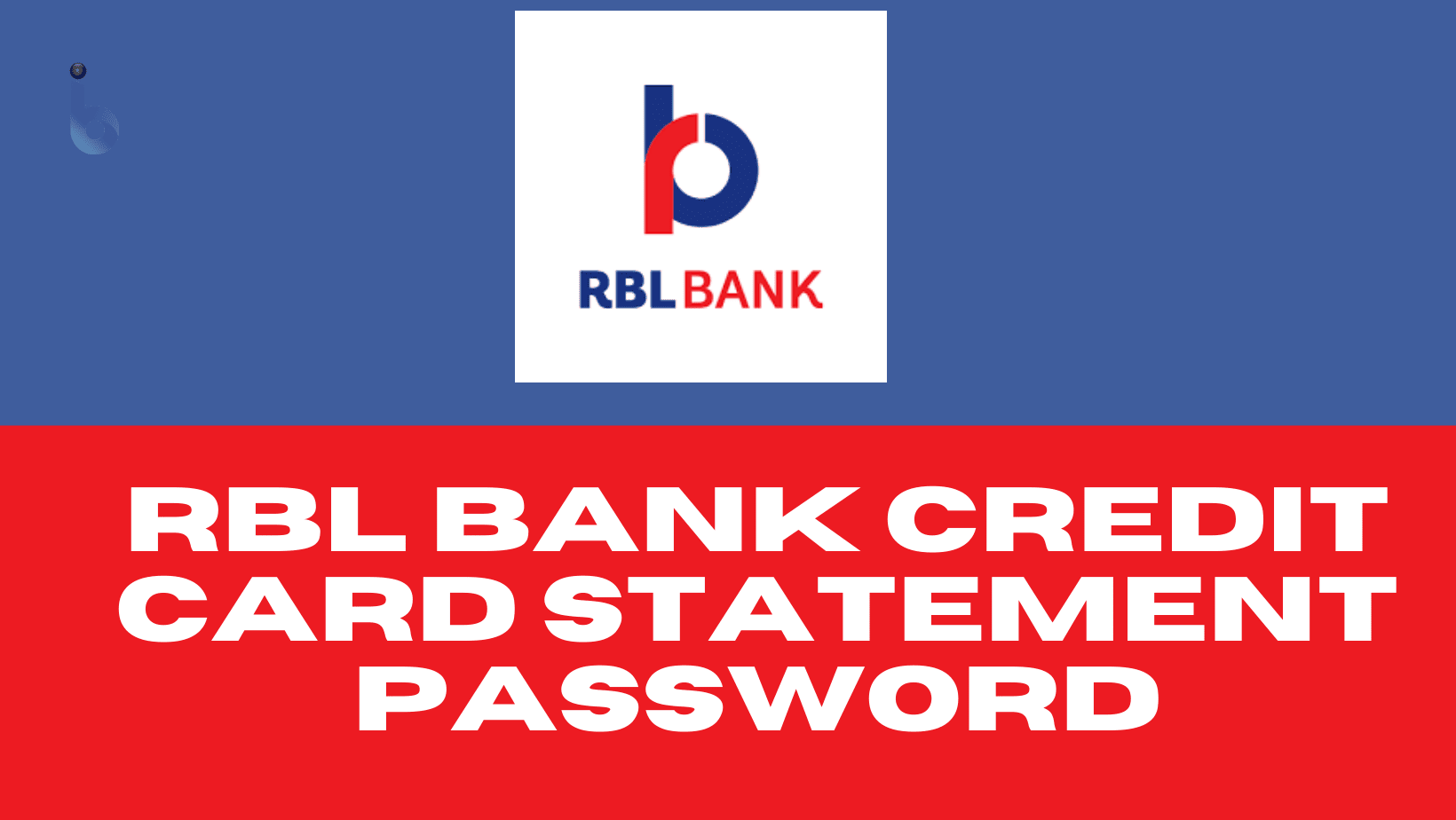 Steps to open RBL Bank Credit Card Statement PDF Password
If you wish to download your statement for future use, you can follow the following steps:
After viewing the file, click on the 'Downward Arrow' located at the top right corner.
The file is always password-protected for the confidentiality of the customer.
To open the pdf password, type in your ten-digit password.
The password is alphanumeric, where the first four letters of the password are in capitals while the latter six digits are in numerals.
Hence, the password is the combination of the first four letters of your name, followed by your date of birth in DDMMYY format. For example, if your name is Vijay and your date of birth is 17th March 1959, then your password will be VIJA170359
Enter your password in the space provided and your file will open before you.
Precautionary Measures
Digital media comes in very handy in our lives nowadays. But if not used wisely, we may fall prey to various imposters and fraudsters. Hence,
Never share your OTP or any personal detail with anyone.
For any transaction, always use the official website or application of RBL Bank.
In case of any query, call the customer care helpline or send a mail to the official mail ID of the bank.