With the wave of privatization, many new institutions stepped forward to help the Indian economy grow and develop at a faster pace. To contribute to the development of the economy, in 2004 Mr. Rana Kapoor and Mr. Ashok Kapur came up with YES Bank.
YES, the bank is a private bank having its headquarters in Mumbai. Like any other nationalized bank, it provides seamless banking services at affordable rates throughout the nation.
What is a Credit Card Statement?
A credit card is an instrument provided by various banks and institutions to their customers to meet their current expenditures with a provision to pay their bills at a future date.
A credit card statement is a billing document containing all the credit and debit transactions at a particular period. It allows the credit card holder to check their balance for any fixed interval and manage their finances likewise.
Steps to open credit card statement in YES Bank
To open the credit card statement in your YES Bank account, follow the steps given below:
Firstly, log in to your YES Bank mobile app. Enter your six-digit APIN. After logging in, the app's interface will open before you.
Now, click on the three horizontal lines present at the top-most left corner of the page. After clicking it, you will get a drop-down menu having plenty of options. Select the option 'Cards' present there.
Now, you will get two options, i.e. Debit cards and Credit cards. Select 'Credit Cards'
After clicking on Credit cards, five more options will open before you. Click on 'Transactions'.
Now you will see 'statements' and 'unbilled transactions.' Click on 'Statements'
Now, in 'select card' tap to enter your sixteen-digit credit card number. After this, select the month for which you wish to view the statement.
The data available with the bank is for six months. After selecting your 'card' and 'month', click on 'view'.
Within moments, a page will be loaded with the details of your transactions in that particular month. If you wish to download it for future use, click on the 'downward arrow' present at the top right corner of the page.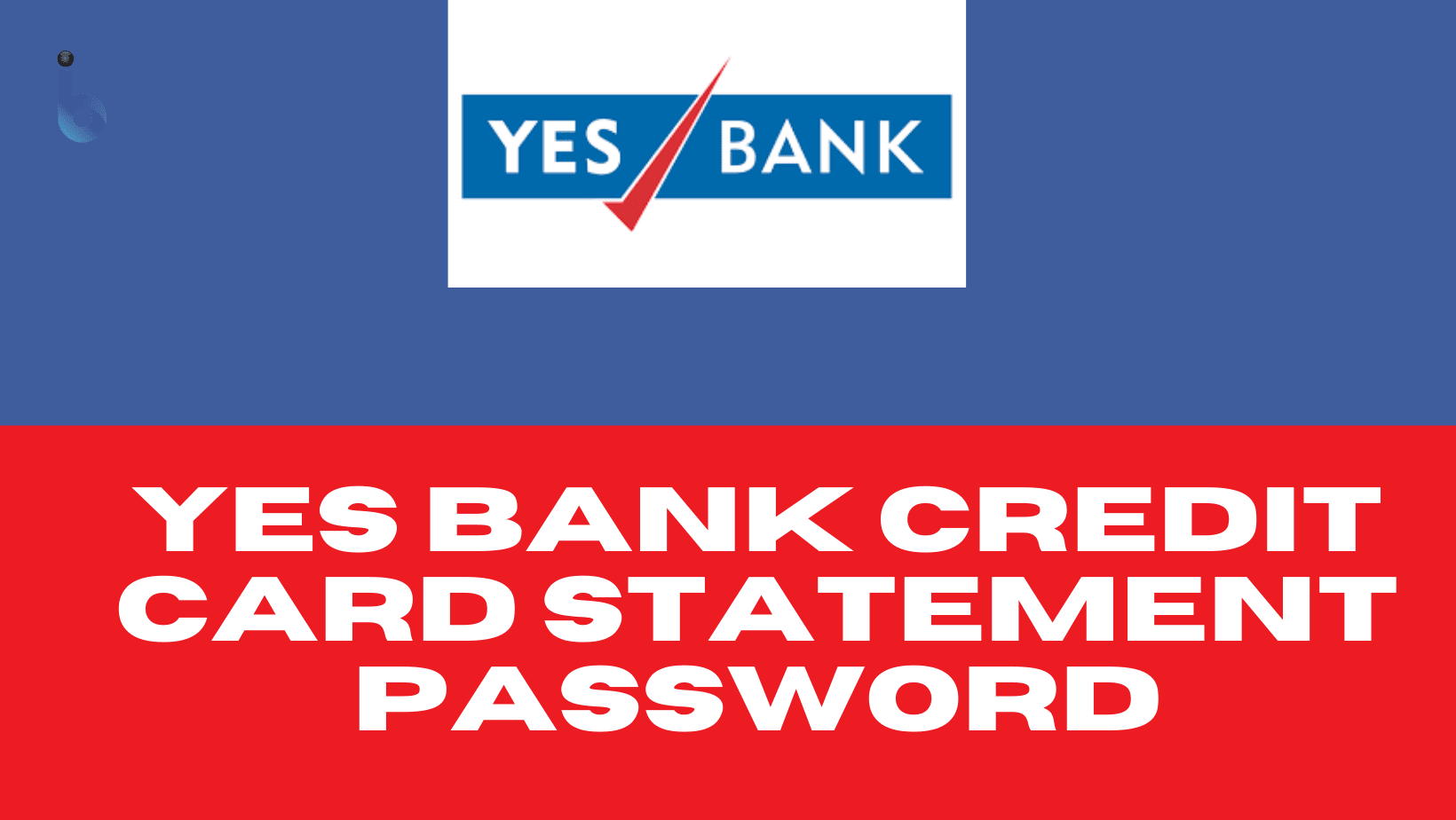 Steps to open YES Bank credit card statement PDF password
After viewing your credit card statement, you may feel the need to download the record of the statement for future use. Once you download the file, you will see that the downloaded PDF file is password protected.
In such a case, help yourself with the process given below:
The PDF file containing your credit card statement is always password protected for the confidentiality of the user.
To open the file, you need to enter the eight-digit password in the space provided to you.
The password of YES Bank's PDF file is alphanumeric. It contains alphabets and numbers for the utmost privacy of its dignified customers.
The password contains your name and date of birth.
The first four letters of the user's name in capitals together combined with the date of birth in DDMM format, form the password.
For Example, if your name is Poonam and your date of birth is 21st March 1962, then your password will be POON2103
Type your password, following the aforesaid process. The PDF File containing your credit card statement will open before you.
| Credit card Services | Contact |
| --- | --- |
| Toll-free number | 18001031212 |
| Calling from outside India | +912249350000 |
| Email | [email protected] |
Precautionary Measures
With the increased use of technology and digital media, one must also understand the loopholes which they get in. Before depending too much on technology and saving your time, you must also be well aware of certain precautionary measures to keep your life and transactions hassle-free.
Never share your CVV, Pin, OTP, or any personal detail with anyone.
For any transaction, always use the official website or application of YES Bank.
Yes Bank never calls its customers to ask for any personal detail. If you receive any such text or call, never share your details with them and report it to the bank authorities as soon as possible.
In case of any query, reach out to the 24*7 customer care helpline of YES Bank or mail them on their official mail ID.