Customers of a bank require checking the current balance in their Current and Savings Bank Account. In the course of incompatibility to the above, important financial decisions relating to a family get severely affected. Therefore, banks are adopting several measures to ease the job for their respected customers. For instance, Missed Call Alerts or the induction of Application Software is a popular process that Banks like the Andhra Pradesh Grameena Vikas Bank.
Andhra Pradesh Grameena Vikas Bank is based in the state of Andhra Pradesh and is popularly known as Andhra Pradesh Grameena Vikas Bank or APGVB. The bank was formed after the merging of five Gramin Banks in the state under the RRB Act 1976[23(1)]. The integration process was effective in the year 2006 and the names of the Banks undergone such an amalgamation process include Sangameswara Grameena Bank, Nagarjuna Grameena Bank, Kakathiya Grameena Bank, Sri Visakha Grameena Bank, Manjira Grameena Bank.
SBI used to sponsor all these banks and the APGVB is now fully sponsored by the SBI group.
APGVB Balance Enquiry Through Missed Call
The customers of AGPVB enjoy the facility of Missed Call Alert services to avail of their balance notification.
To avail of the service, they need to call 9289222024. When they make a call to this Mobile Number, the call gets disconnected automatically; after some time, the customer receives a message from the number stating the account balance of him/her in the respective account.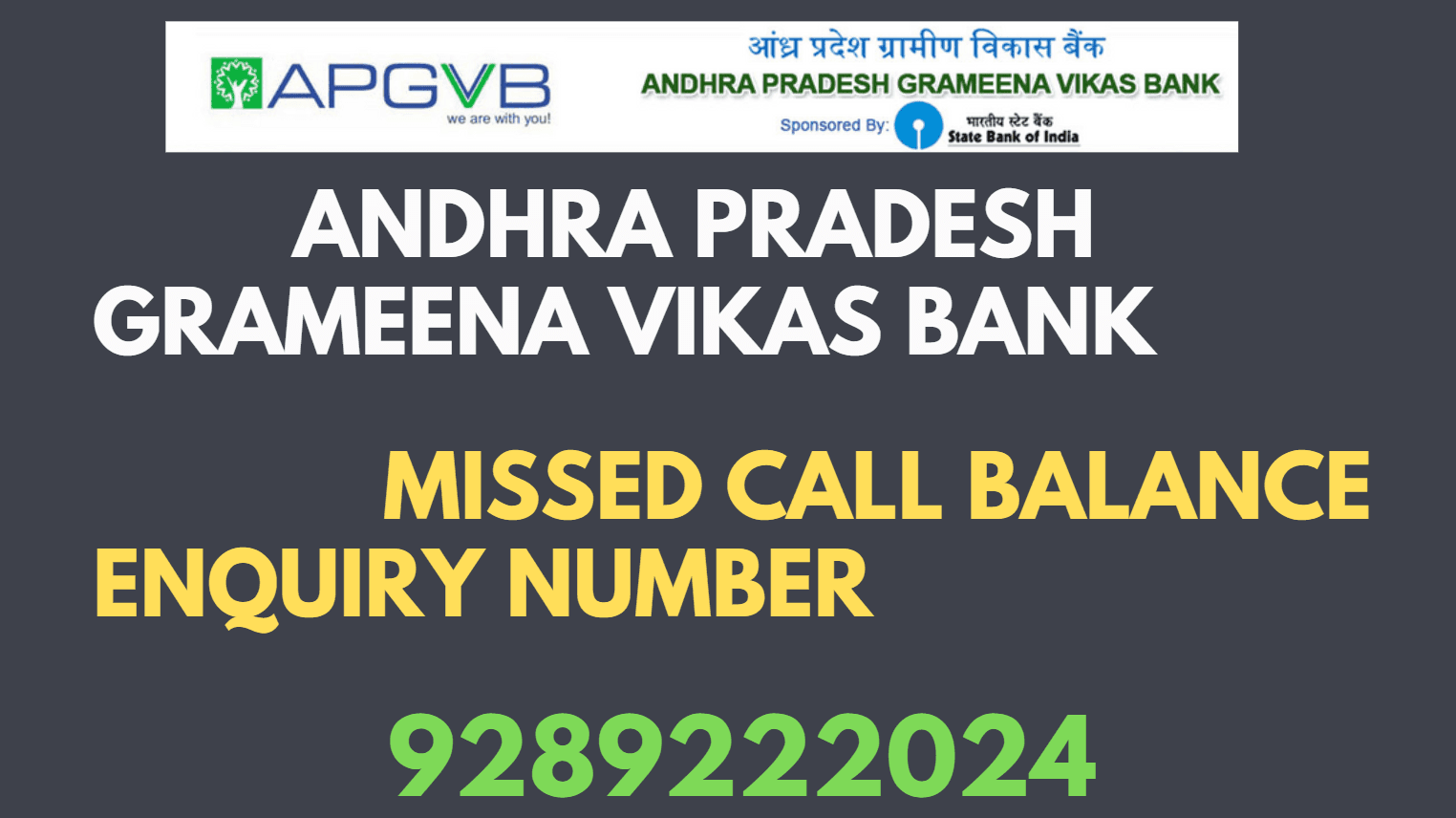 The customer needs to mention a Mobile Number at the time of opening an account with the bank. The number becomes the Registered Mobile Number with the Bank which is further used for such process.
Using APGVB MobilBanking App
ABGVB provides application software for its customers. The software helps the user to complete all sorts of banking operations relating to ABGVB.
Once you open the software, it will show Account Details along with Balance left in the Savings or Current Account. Apart from that, the customer will be able to avail of the Bank Statement or perform a Money Transfer by using the software.
Using  APGVB Bank Net Banking Facility
Banks these days are offering banking services through the internet popularly called Net Banking. With this, an account holder keeps a stake in those services around the clock throughout the year.
To avail of the service, the customer needs to open a net banking account with the bank. He/she must have a valid internet connection through which access to the account is possible. Once it is opened, all banking services are opened online.
आंध्र प्रदेश ग्रामीण विकास बैंक का अकाउंट बैलेंस जानने के सभी तरीके:
| Services |  Balance Enquiry |
| --- | --- |
| Missed Call number | 9289222024 |
| Toll-Free Number | 18001210354 |
| Email | [email protected] |
| Mini Statement | Not Available |
Conclusion
You can avail of Balance Information services through ATMs and update the passbook by vising the branch too. For more information, you can dial Toll-Free No: 18001210354 from a registered mobile number.