While closing a credit card may transpire to be a rather time-consuming and complicated procedure, RBL Bank, in association with Bajaj Finserv, has endeavored to offer their privileged consumers a simple, time-effective, hassle-free credit card cancellation experience.
They offer both online and offline cancellation modalities to suit the varying needs of their customers. Using the simple steps explained in this guide, credit card users can quickly and conveniently terminate services whenever they please.
Ways to Cancel RBL Bank Credit Card
1. Online Cancellation Procedure
RBL Bank and Bajaj Finserv allow clients to initiate cancellation requests online to help save on the hassle of physically visiting their nearest bank branch. To cancel your RBL credit card online, write an email to [email protected] for super cards or [email protected] for different cards. Provide your personal information, as well as all the relevant details regarding your credit card account.
2. Cancellation via Written Request
Clients may cancel their credit cards via a written request, duly signed and submitted to your nearest RBL Bank branch. Draft the request in the form of a letter, provide all the relevant details for cancellation, submit it along with your credit card, and cut it in half either across the microchip or across the magnetic strip.
3. Cancellation via Customer Care
You may choose to close your account by placing a call at 022-62327777 (for RBL Credit Card) & 022-71190900 (for SuperCard). Describe your request to the customer care executive and provide them with all the necessary details such that they may initiate your cancellation request.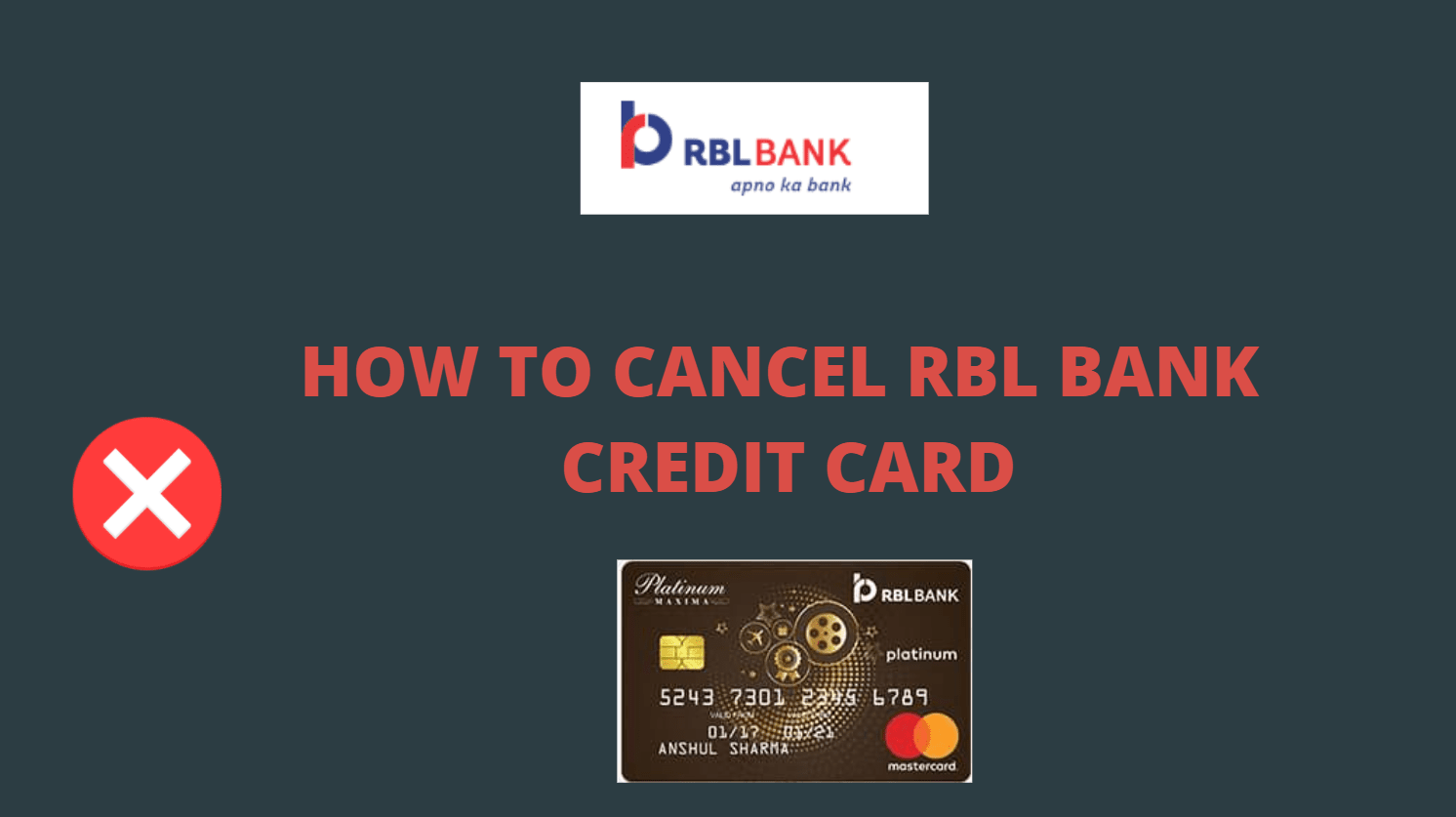 4. Cancellation via Bank Branch
The simplest cancellation modality is to physically visit your nearest RBL Bank branch and speak to an executive. The executive shall collect the relevant information from you and authenticate your identity via an authorized government ID proof (make sure to carry the same with you when you visit). Finally, they shall process your request and cancel your credit card.
The Next Step
Once the client has placed the cancellation request by availing of any of the modalities mentioned above, RBL Bank and Bajaj Finserv process the request by evaluating your account. Executives will check to ensure you do not have any outstanding dues left to be cleared. Once all payments and charges to your credit card have been cleared, the cancellation process can commence.
Points to remember:
Ensure that all payments and outstanding charges to your credit card have been cleared before you initiate your cancellation request.
Redeem all the reward points accumulated to your credit card by RBL's loyalty program before cancellation.
If your credit card has been active for a long period of time, a sudden cancellation may lead to a shortened credit score.
To Sum It Up
It is advisable to cancel your credit card when the monthly payments turn out to be too expensive for your current budget. Please ensure that you evaluate your reasoning for cancellation and refer to the information provided above before initiating your cancellation request. Either way, the cancellation procedure itself should be an easy, hassle-free experience.