The State Bank of India, abbreviated as SBI, is one of the best banking services in the entire nation. It is considered the country's largest banking network and is still expanding to all the country's extreme corners. The ATM (Automated Teller Machine) services of SBI are phenomenal and fundamental, and user-friendly.
Now, the PIN generation (Personal Identification Number) associated with your ATM card is very important, and there are certain procedures to come across that number to manage your banking transactions in a safe and secure way.
About the SBI Green PIN
Previously, the PIN generation associated with your ATM card was generated by the bank officials of the bank where you have created or generated your bank account for savings or any other propaganda.
You had to apply for the PIN to be generated, and then the branch officials provide you with a carbon-emitted paper envelope with scratch-off panels where a number of 4 digits are encrypted, and that number was set as your ATM PIN through the system by the branch officials.
But in recent times, SBI has come forward to upgrade this process by introducing 'SBI Green PIN' with the intention of providing the customers the benefit of generating or re-setting the PIN of their ATM card according to their convenience.
Different ways to generate SBI Green PIN
A very important point to remember is that this Green PIN is not actually the original PIN via which the transactions will be done. This Green PIN is actually used for generating the original PIN to do further proceedings. The different ways for generation of the particular SBI Green PIN are listed below, let's take a look:
Via Internet Banking method
Via SMS method
Via ATM Centres
Via Customer Care Service
Generate SBI ATM PIN By SMS
The SBI ATM PIN generation via SMS is one of the easiest and convenient ways of generating the PIN. The required steps for such activity are mentioned below:
Firstly, you have to send an SMS via your mobile phone to a registered number that SBI authorizes in a specified format. You have to send an SMS "PIN Last 4 digit of card number Last 4 digit Account number to 567676 (Example: PIN 2343 4234).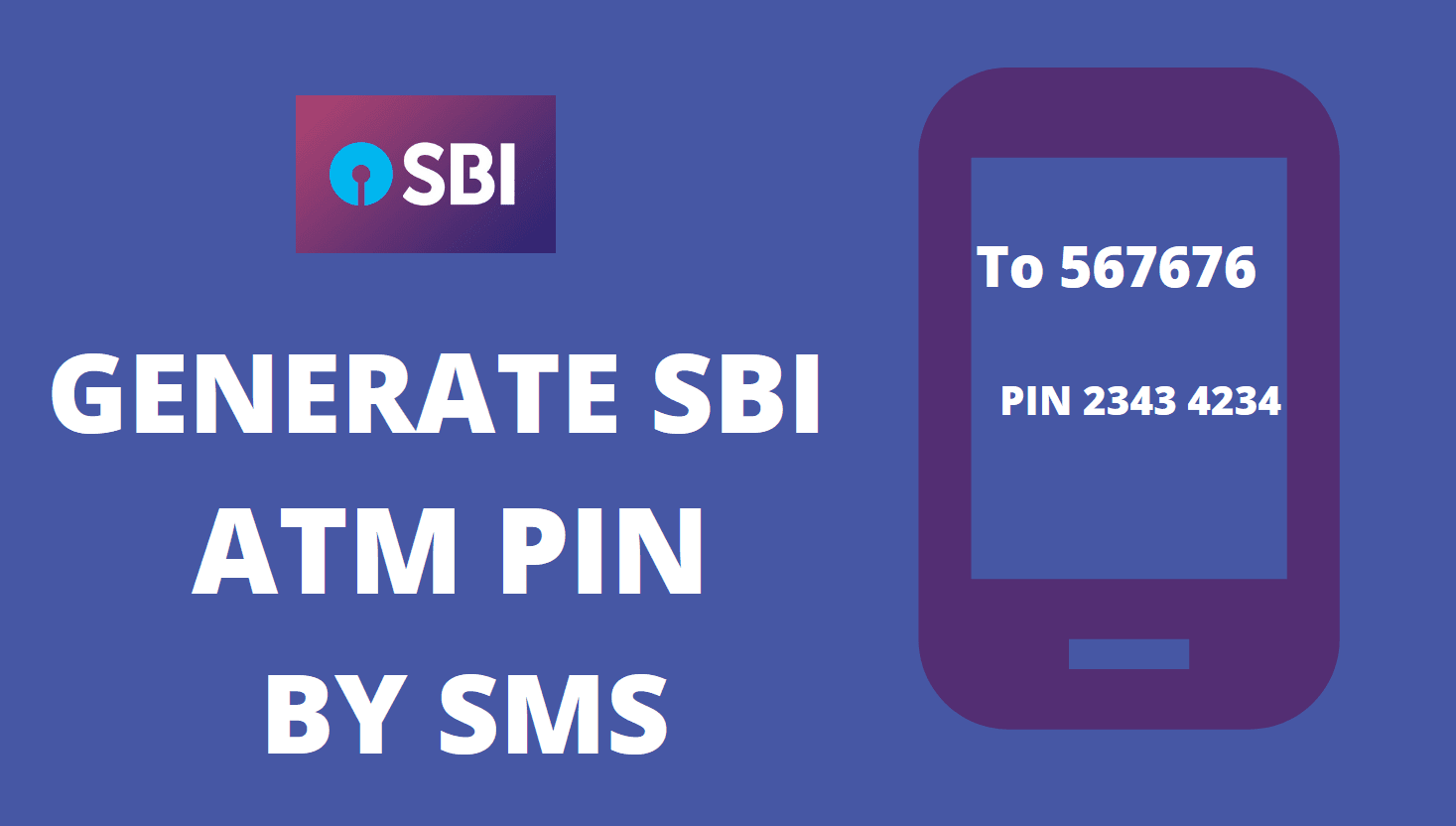 After sending the SMS as a reply, you will receive a temporary PIN which is actually your SBI Green PIN. Then you have to visit a nearby SBI ATM Centre and set your final ATM PIN by entering the temporary PIN in the machine. The temporary PIN will be valid for only 24 hours prior to the time when you have received it. So you have to change the ATM pin before 24 hours.
Important Note: You can also generate your Debit Card PIN or Green PIN via a toll-free IVR system. You have to call 1800 112 211 or 1800 425 3800 from the mobile number registered with your bank account.
| Generate PIN |  Number |
| --- | --- |
| By Calling | 1800 112 211 or 1800 425 3800 |
| By SMS | 567676 |
To Sum It Up
You are not supposed to share your ATM PIN with anyone in order to maintain the safety and security of your bank account. Thus, we can conclude that SBI ATM PIN generation via SMS is a very simple process; you should go for this process when required. There is a proper format of the SBI ATM to send SMS, so there isn't absolute worry about that.