Dakshin Haryana Bijli Vitran Nigam or DHBVN is a state-owned power distribution utility company in India. Indian government gives the task to the DHBVN for distributing, generating, and transmitting electricity in every corner of the Haryana state.
Dakshin Haryana Bijli Vitran Nigam has multiple ways to pay the electricity bill, and you can avail yourself through it. If you are someone who stays in one of the cities in Haryana and searching for how to check the Bijli bill, we are gathering the steps and process for the same here.
Sometimes we face the problem of not getting the electricity bill on time, before the last date of paying it and that needs us to give a fine for delaying the payment. Apart from this circumstance, sometimes this also occurs that the electric bill didn't reach our house ever, and in this situation, we never get to know the actual amount of the electric bill.
Therefore, the online bill checking method will help us to know the bill amount, and we will be able to pay them on time. Checking online electric bills is an advanced method.
Steps to View DHBVN Bijli Bill
In Haryana, most people know the one way to pay the bill, and if you are someone searching for a different method to know the bill amount or in any way possible to get a duplicate copy of it, you must be aware of the digital techniques. We are here to describe the steps for the online electricity bill check.
 Step 1: At first, search on Google for Dakshin Haryana Bijli Vitran Nigam in the search bar Or you can search only by typing DHBVN. Here, you will see the very first link of dhbvn.org.in, and you have to click on it.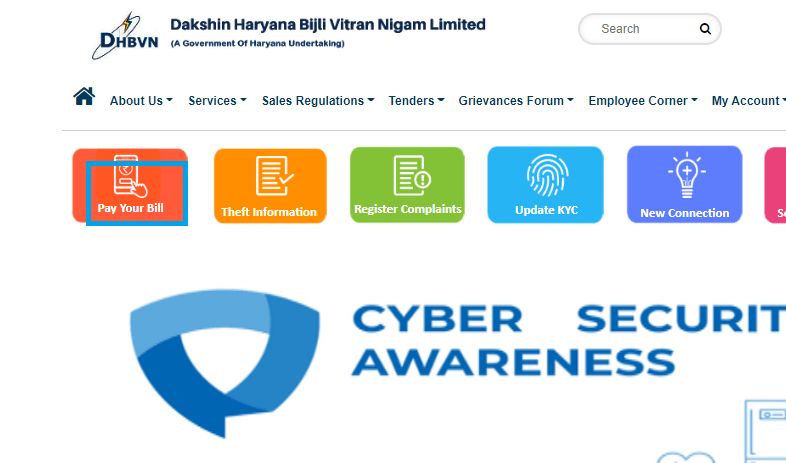 Step 2: After clicking on the link, the DHBVN official website will open, and you will see the option Pay your bill. You need to click on the view bill option, and you will see an option for bill checking using the Account Number.

Step 3: Type the Account Number in the blank box and enter the captcha code and click on the submit button.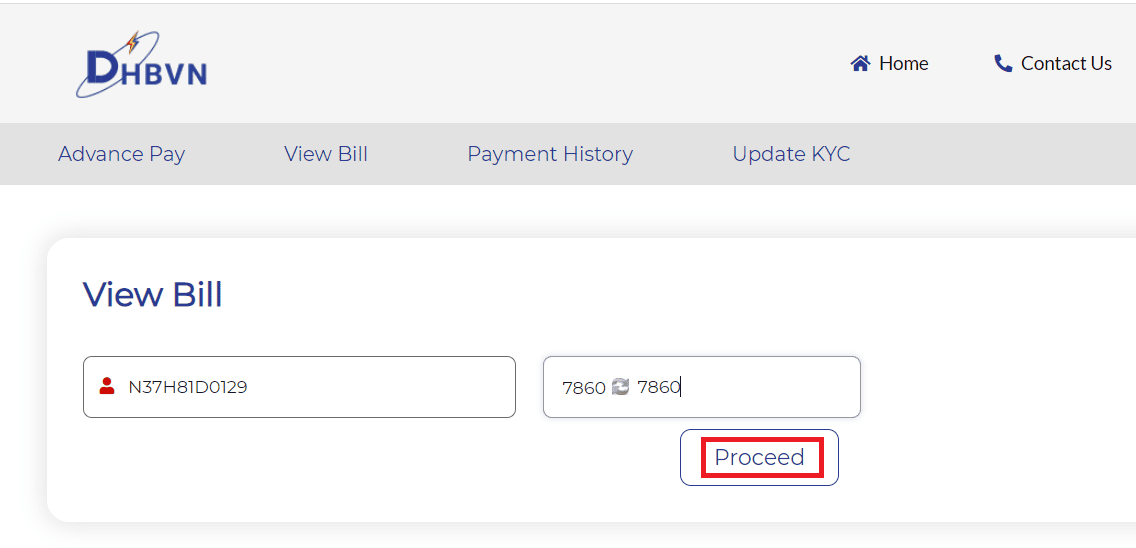 Hereafter, you will see bill details where you can get your every bill information with a download option.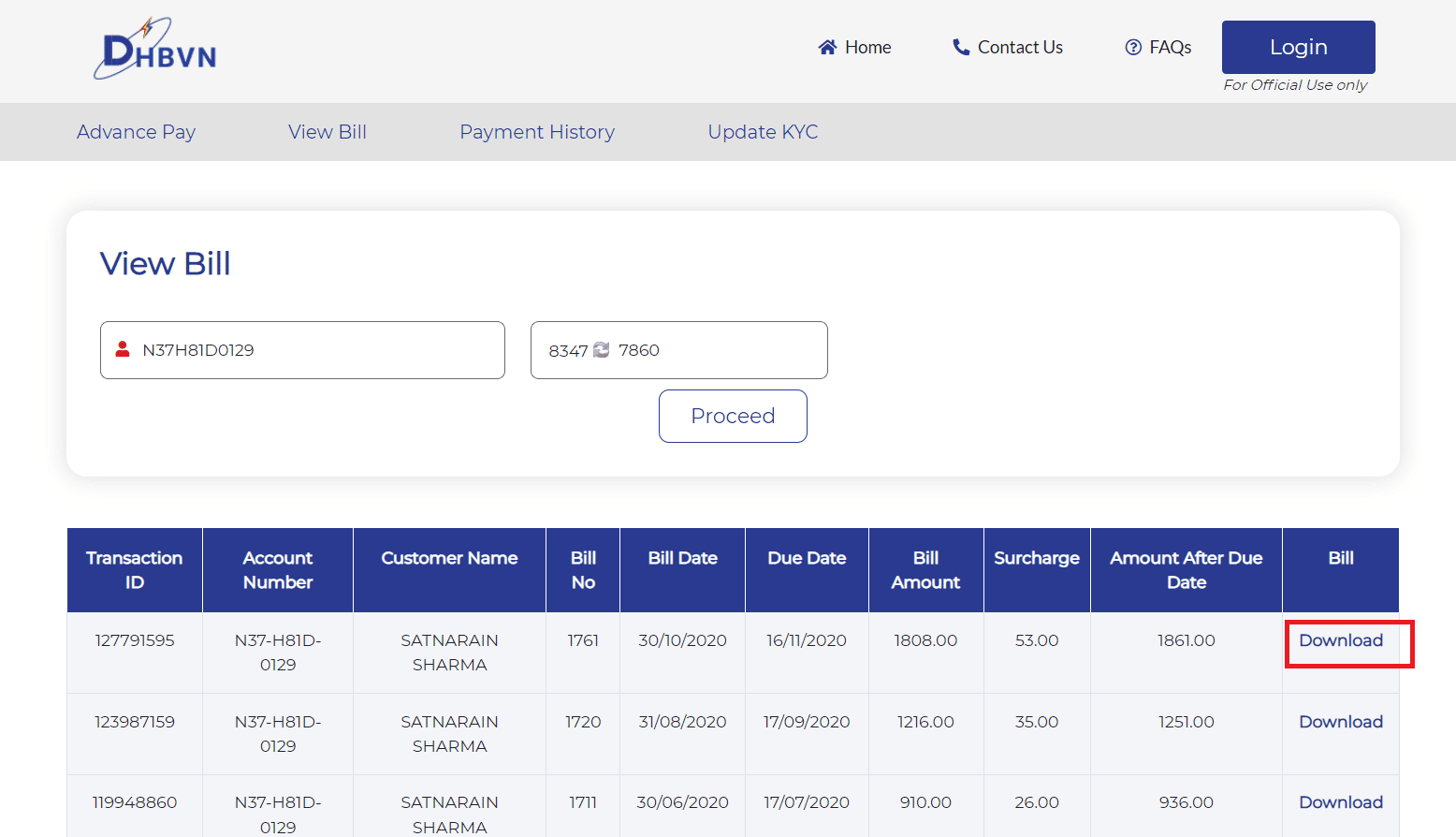 | Services | Contact |
| --- | --- |
| Toll-Free Number | 1912 Or 1800-180-4334 |
| Email | [email protected] |
| Whatsapp Number | 8813999708 |
Conclusion
This electric bill information gathering is not that hard, but once you get to know the steps, you can help yourself as well as others. Dakshin Haryana Bijli Vitran Nigam starts new digital methods to collect information regarding your electricity issues.
Here you can get any information from any corner of the Haryana state for your area. This is the fastest and easiest way for Haryana people. Indian government grants its official website to work according to people's needs. For any further information feel free to contact DHBVN.