Living in the digital atmosphere and due to the fast life that we live, it is prudent that we may wish to view and pay our electricity bill online. If you have any confusion regarding it, you need to read through this article.
Over here we are discussing how to view and pay your electric bill online if you have an electricity connection. The methodology of viewing and paying the bill for other electricity providers are more or less the same.
The steps to follow to know the electricity bill status or pending amount Online

If you wish to know the electricity bill amount that you have for a specified month, then you need to follow the below steps:
Step 1: First you need to be at the Paytm electricity bill payment site https://paytm.com/electricity-bill-payment. You can check pending bill amount of any state in India. For Example: here we are checking electricity bill status for Telangana State Southern Power Ltd.
Step 2: In first field, select the Telangana state and select Telangana State Southern Power ltd. in electricity board field.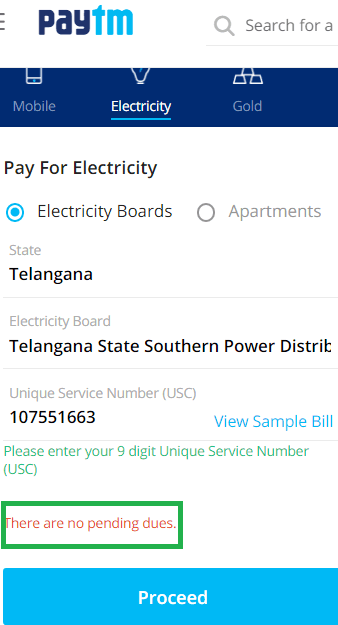 Step 3: In the page that opens you need to type your Unique Service Number (USC) which is an 9 digit number provided by the service provider. If you have any difficulty in knowing the Unique Service Number, then you can click on the given sample link to know it.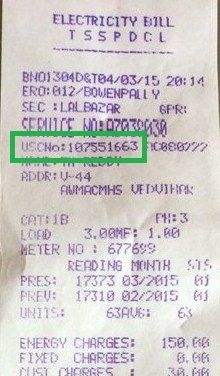 Step 4: Next click on 'proceed' button, all your pending dues will be displayed. If you have any pending dues, proceed further and pay bill online.
In this way, you can know the electric bill status that you have for a specified month.