Some people used to open many savings accounts. Sometimes, they fail to operate them regularly or forget about them. So these accounts may remain inactive for a longer time. Similarly, their digital accounts may also be frozen due to various reasons. Therefore, as a result, their savings bank accounts can either be deemed dormant or can be frozen.
A frozen account is typically a bank account in which the bank blocks certain transactions, like cash withdrawals or transfers from the account. However, you can still deposit or transfer money into your frozen account.
You can feel bad when you are in need of some urgent money, and the money withdrawal from a frozen account becomes the most tedious and irritating issue for you. To avoid such a cumbersome situation, you should be able to work out how to withdraw money from a frozen account.
How to Withdraw Money from a Frozen Account?
If your bank has frozen your account, and you don't know how to withdraw money from a frozen account, then don't worry. By learning the complete information and following some simple and easy steps as written in this article, you can unfreeze your frozen bank account, and withdraw money from it, such as,
1. Your bank can freeze your savings account for many reasons: Suppose you are using a digital account and still need to complete your KYC process. In such a case, your account will be frozen after 12 months of opening the account. Your bank account can freeze if you have not updated the PAN or form 60.
2. While using a digital savings account, you will receive different types of notifications from your bank, such as stating that you must complete the entire KYC process at the earliest. Otherwise, your account will be frozen. In case the bank has already frozen your bank account, then also, you will have to complete the entire KYC process essentially.
To do this, you can either contact the bank's toll-free number or send them a mail regarding unfreezing your account. If you don't want to continue with your savings account, then your bank will refund your deposited money back to you.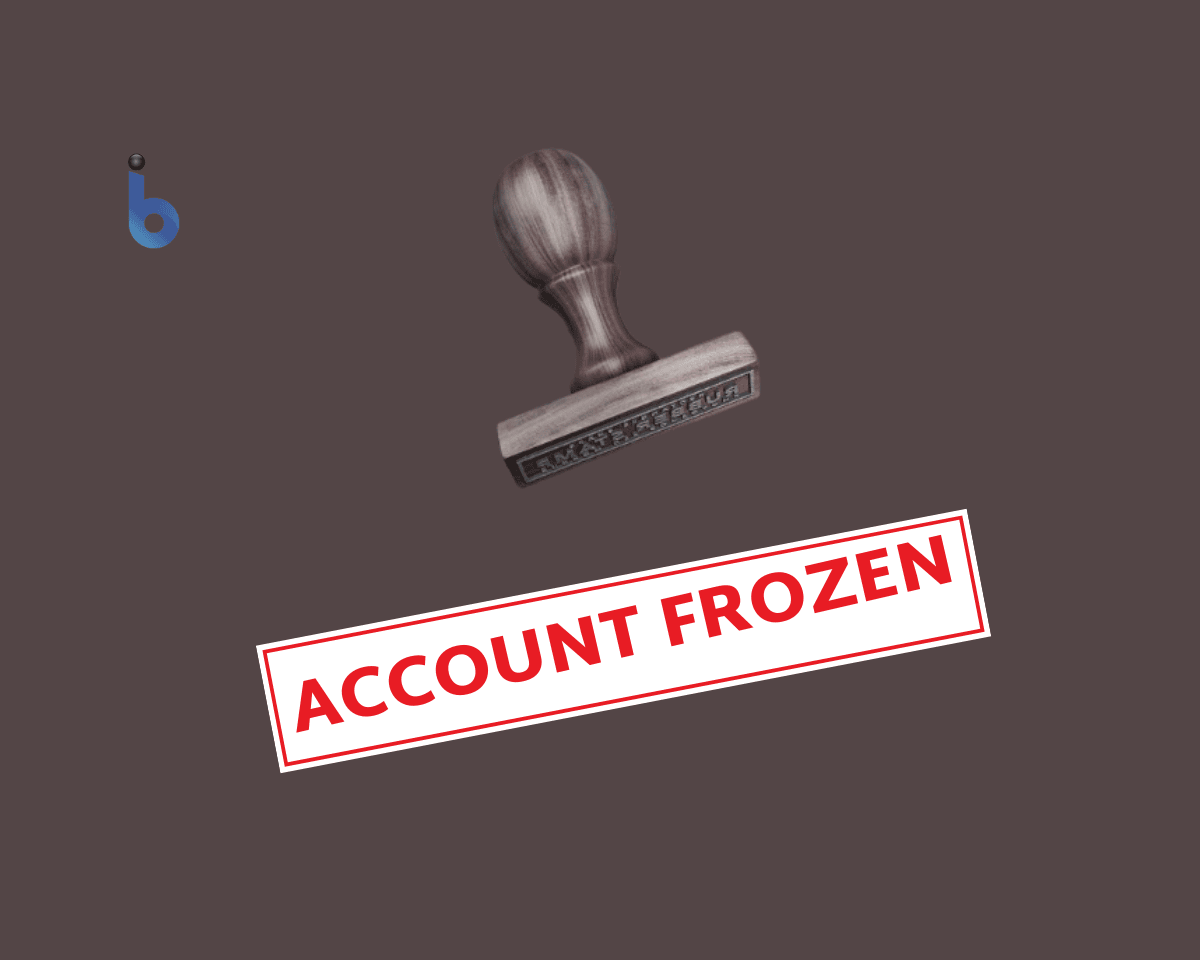 3. You should know that you can reactivate a frozen account by making a deposit or withdrawal if it has been inactive. You must go to your nearest local branch for this. You must submit a written application to unfreeze the account at this point. And please don't forget to bring the required KYC documents with you.
4. You should also know that you, as a bank customer, must necessarily have to produce your PAN or Form 60 as per Reserve Bank of India (RBI) regulations and guidelines. As per their letter sent in December 2016, RBI directed all banks to mark and restrict debit card transactions in accounts where PAN or Form 60 (in accordance with Rule 114B of the Income Tax Rules) was not submitted.
5. You should visit your nearest bank branch location and produce either Form 60 or a self-attested copy of a PAN as required. Please remember that the original PAN must also be present with you when physically submitting the documents to the bank.
6. Banks also provide their customers with an online alternative to complete this process. Therefore, you, as a bank customer, can take advantage of not going to the bank branch but can quickly sign in to the bank's net banking website and select the "Update PAN" section while enjoying your home comforts.
You should enter your PAN information and submit either Form 60 or PAN, as especially suitable or compatible. After completion of the process, proper introduction of the required papers, and their verification, the bank will unfreeze the account.
7. You should know that as a bank customer, you may also send an email to the bank's authorized customer care email address, and you can attach the scanned copy of the PAN or Form 60 with the PAN or Form 60 details with your mail. After completing this process, the bank verifies the papers and unfreezes your account to make it functional.
8. You should know that frozen accounts usually are temporary, but they can be unfrozen when you complete the necessary actions within the given time frame and the deadline.
For example, suppose your account is frozen because of a creditor, lender, or government agency. You can then unfreeze it by paying your debts. If there was some suspicious activity on your account, you could unfreeze it by clearing up that activity with your bank.
However, if you have been taking part in fraudulent activity and your bank has evidence, they can close your frozen account without warning or notice.
9. If you need clarification on the reason why your account is frozen, you can directly call your bank's officials and make a query in this regard. If you can't fulfill the requirements to unfreeze it, you should consider getting legal help from a local attorney.
So this way, you can quite quickly get aware of the complete facts and information about withdrawing money from a frozen account.
Conclusion
So to conclude, if you were having a frozen bank account and were confused about withdrawing money from a frozen account, we have provided you with simple ways. Using these steps you can easily unfreeze your frozen account and withdraw money from it.