As you can see, in recent years, due to technological advancements, banking has become much more accessible and convenient. Now, everything is comfortably changed from visiting a bank to withdrawing your money to make payments with just a soft stroke of your fingertip on your mobile phone.
National Payments Corporation of India (NPCI) has created a platform called National Automated Clearing House (or NACH)) to facilitate fund clearing. You should know that NACH is one such advancement. And Whether it is your systematic investment plan (or SIP) or a loan you have to pay back, NACH guarantees your payments are made in time directly from your bank account, and no manual intervention will be required for the same.
For example, in case you have purchased something on an EMI, your installment amount for that particular purchase is automatically deducted from your bank account every month.
If you want to validate your funds' transfer request through NACH with net banking credentials, then you should know about NACH credit in your account.
What is NACH Credit in Your Account?
You should know that a Corporate or an institution registered for NACH services uses an electronic payment service called the National Automated Clearing House (NACH)) Credit that manages to afford credits to a large number of beneficiaries/payees in their bank accounts for the payment of different funds, such as dividends, interest, salary, pension, etc. This is done by raising a single debit to the bank account of the User Institution.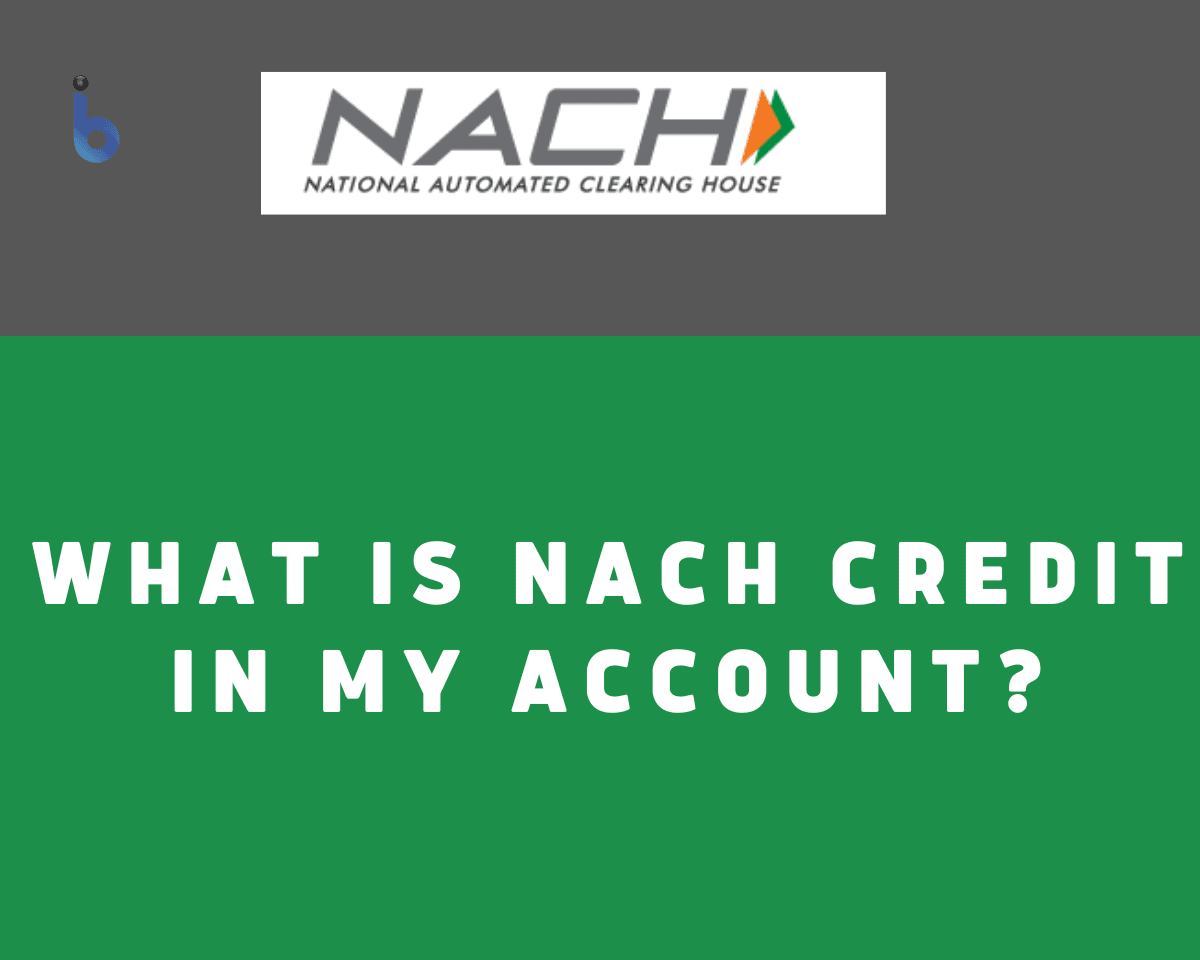 What is the Difference between NACH and ECS?
This is for your information that RBI introduced the ECS (Electronic Clearing Service) mandate in the early nineties to assist with periodic payments, which functions as a system to allow electronic credit and debit transactions from your account at regular intervals. While this may seem similar to the provisions of NACH, there are some essential differences between the two types of fund clearing, such as:
While an automated and web-based process is performed on the NACH platform, ECS takes time to settle a transaction because it involves a manual process.
While a Unique Mandate Reference Number (UMRN) is given for NACH that can be used for future references, ECS does not provide any reference number.
While the NACH payments system is a very convenient application process and involves the least paperwork, ECS involves a large enough amount of paperwork and has a high chance of funds transfer rejection.
While the NACH payments are usually settled in a day, ECS payments settlement may take up to 4 days.
While the NACH platform has a dedicated dispute management system, ECS does not have such reliable dispute management.
While validation of your funds' transfer request gets confirmed by the end of the day, The registration process for ECS can take a long time, anywhere between 25 to 30 days.
If you want to avail of the NACH customer-friendly convenient services, you must visit the bank's official website and choose to fill up the NACH mandate form. Once you complete this formality, you will get redirected to the required bank's website.
After that, you will be asked to authenticate your request using your net banking credentials. The bank would then decide whether to accept or reject your request after verification of the account number. If your request is accepted, the mandate will get confirmed, and future transactions can be scheduled accordingly. Then You will receive the UMRN.
You should know that the full form of UMRN is "Unique Mandate Reference Number." The UMRN is linked to your NACH mandate creation. Please note that, at the time of creating your mandate, the UMRN is automatically generated by the NACH system. The UMRN can be used to track your mandate details later as well as it may also be used to amend or cancel the mandate.
So by going through this article, you can quickly learn about NACH credit.
The Final Thoughts To Consider
We expect you to find this post worth learning about NACH credit in your account.
You should know that, usually, different banks charge the same processing fee, depending on the amount. Still, NACH-related charges may vary for other banks. However, in the case due to insufficient balance, if a payment request or a NACH mandate is failed, the bank may charge a penalty for the same.