Mobile Banking users are allowed to access various banking services using mobile applications from anywhere on a 24*7 basis. You can now make use of mobile applications to process all types of payments and receive money directly to your phone number. Nowadays, most banks are developing and implementing mobile-based apps for mobile banking transactions so that their customers can download them on their Androids or iPhones and transfer funds easily and quickly at their convenience.
MPIN has been introduced as a passcode to be used to authenticate and ensure safe and secure mobile banking payments and helps avoid online fraud as well. While using mobile banking, you may either forget your pin or may need to change your mPIN for any reason. In both cases, you should know how you can reset the mPIN in your bank.
This article walks you through the critical information and the straightforward process for how you can reset the mPIN in Airtel Payments Bank, what the mPIN is, and its significance and use. So stay tuned with us for detailed information. Let's get started without wasting any time.
What Is mPIN, Its Significance, And Use In Airtel Payments Bank?
In Airtel Payments Bank, mPIN is a four-digit passcode, which stands for Mobile Banking Personal Identification Number, and it is mandatory for users to enter every time before initiating a transaction so that users' banking details are secured.
Following are the significant features of mPIN, such as:
While initiating banking transactions through a mobile banking app, mPIN authenticates the user's identity without entering the IFSC code.
As per the RBI guidelines, authentication of transactions is mandatory in two ways, such as: The first authentication can be done only through the registered mobile number, And for the second authentication, your mPIN must be entered to complete user verification.
mPIN is required for various mobile transactions, such as,
For making payments through Airtel Thanks Application.
For using various online payment modes, such as Immediate Payment Service (or IMPS), National Electronic Fund Transfer (or NEFT), and Real Time Gross Settlement (or RTGS).
For banking transactions through SMS.
Various fund transfers can be performed using Interactive Voice Response (or IVR) which requires mPIN for user authentication.
Steps To Reset Forgot Airtel Payment Bank mPIN Online
Suppose you are an Airtel Payments Bank user, make payments, recharge, and manage all your Airtel connections through the Airtel Thanks Application and you want to change your mPIN, or worse, you forgot it. In either case, you should know how to reset the mPIN in your Airtel bank.
For this, follow the below-described simple and easy step-by-step instructions and straightforward guidance, as written hereunder:
Step 1. Open Airtel Thanks Application on your mobile phone. Find and click on the "Pay" option at the bottom of the mobile screen.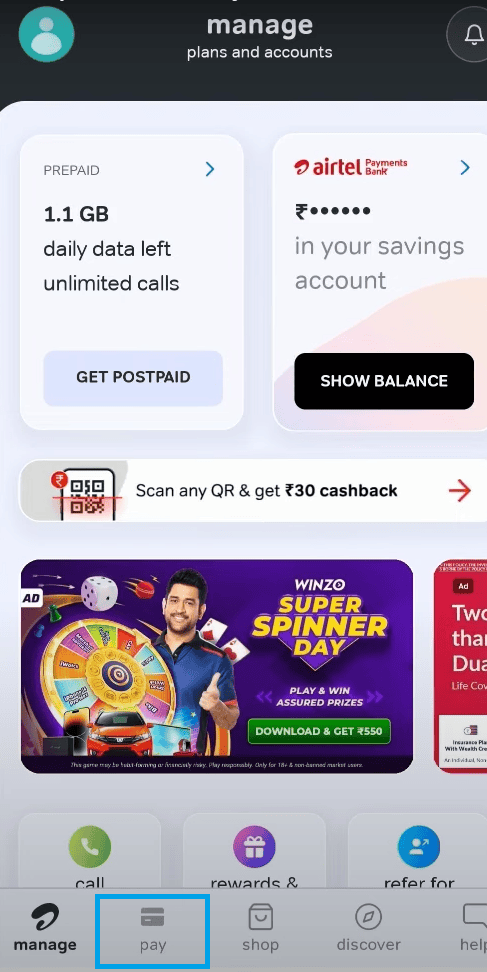 Step 2. Click on the "Settings" option on a fresh interface.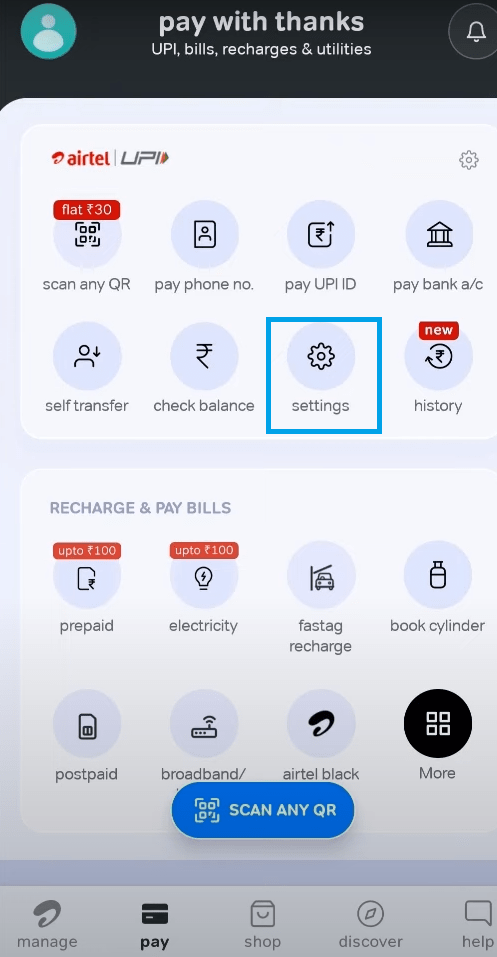 Step 3. Now, you will see all bank accounts linked to the Airtel Thanks Application. Choose the bank account for which you want to reset the mPIN. Click on the three dots in front of the selected bank account.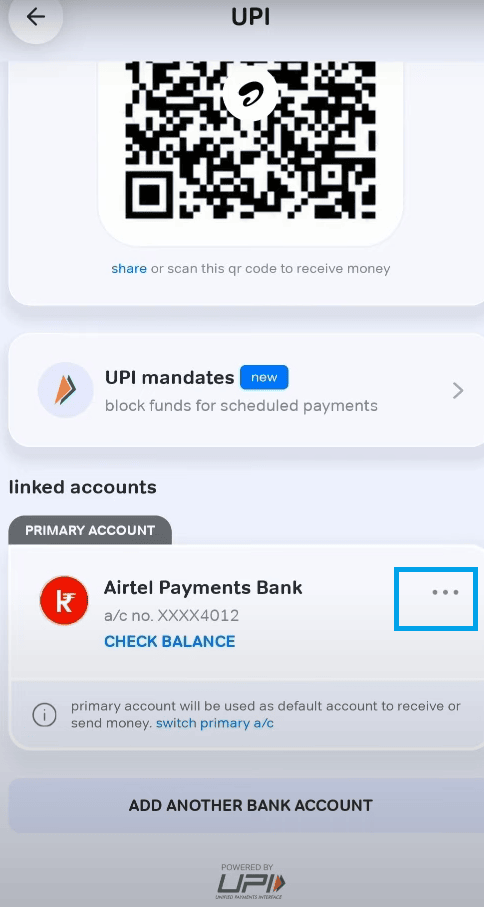 Step 4. Click on the forgot PIN option on a fresh interface.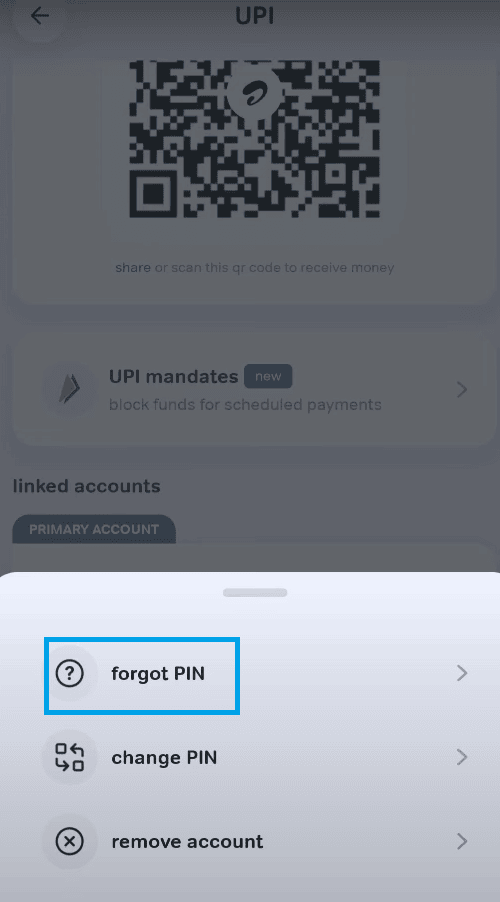 Step 6. After that, enter your personal information such as first name, last name, and date of birth as required. Click on the "Request OTP" button. Usually, an OTP will automatically enter as required. Otherwise, you should manually enter it correctly.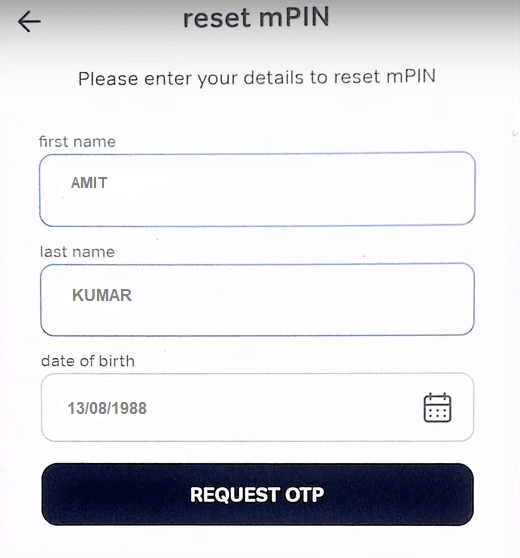 Step 7. Create a new mPIN, and enter the new mPIN. Write your mPIN again to confirm it. Then click on the "Create Now" button. That's it.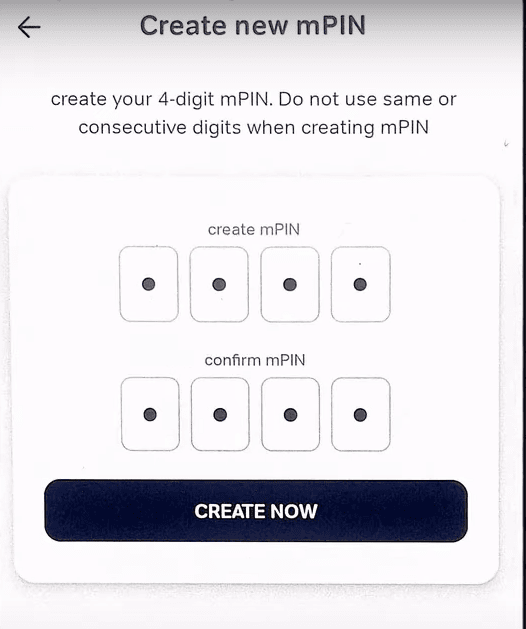 Step 8. You'll then receive a text message on your registered mobile phone saying, "mPIN changed successfully."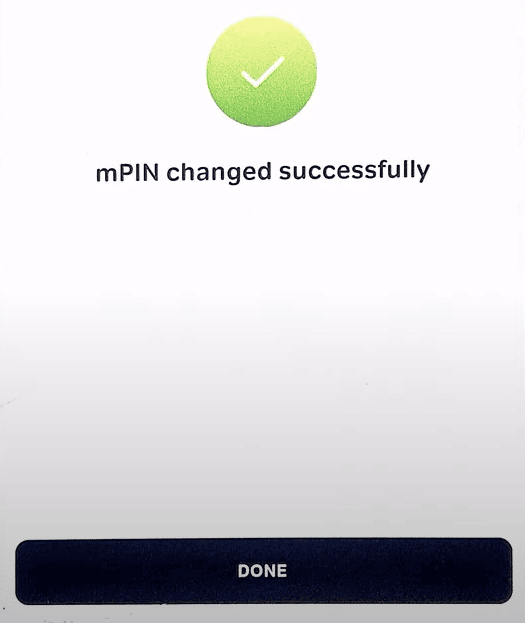 By following the above-described process and instructions, you can easily and quickly learn to reset your forgot mPIN in Airtel Payments Bank.
The Bottom Line
You should know that while entering the mPIN if you make three wrong attempts consecutively, your mPIN will get locked. To unlock it immediately, you will have to click on the "Forgot PIN" option and reset your mPIN once again.
However, your mPIN will be unlocked automatically after 12 hours after it gets locked because of wrong attempts to enter it three times in a row. In case you still have some queries related to resetting mPIN in Airtel Payments Bank, you should contact the bank's customer support by making a call at the following Call Center Numbers:
For Airtel Payments Bank Customers: 400
For Other operators: 8800688006.
You must know that these are not toll-free numbers. Charges are applicable as per standard calling rates. Or, you can also write a mail to resolve your issues with Airtel Payments Bank at their Customer Support email address: [email protected].