SBI YONO is an integrated platform for net banking and UPI transactions that is convenient to its customers. State Bank of India launched the YONO app on 24 November 2017. SBI YONO serves as an app for both android and IOS. People who have an account in SBI also use YONO for their net banking purpose.
This app has all the facilities one net banking application should have. This YONO stands for You Only Need One, to make people self-dependent on banking works. Everything you will get in the YONO app, from loan sanction to fixed deposit. State Bank of India claims YONO is the fastest digital application for online banking in India.
Now usually, people use various applications on a regular basis for day-to-day work, and many of them need to register their details like mail id, phone number, date of birth, etc. Mostly, all these will be secured with a password you put. However, it's common to forget every single password or username we put in when it's time to log in to the application.
Generally, we never log out from applications to continue the usage, and thus we don't remember the password or user id. Here, some application needs to log out from time to time. In the SBI YONO application, to reset the username and password, we have to follow some steps.
Steps to Get Forgot Username Yono SBI
Step 1: Go to the YONO app and click on the existing customer option. After that, click on the "Login Using Internet Banking Id" option. Here, a confirmation writeup will pop up, and you need to click "Yes" to confirm.
After confirming, you will see the page where you put your Id and Password to log in. If you have forgotten the password, you have to reset the user id and password using the online SBI website.
Step 2: Now, you have to access your browser(Google Chrome) to search for SBI net banking website https://www.onlinesbi.com. Click on the State Bank of India option, and you will see another option with login. After clicking the login option, you will see the "Continue to login" option, and you have to click here.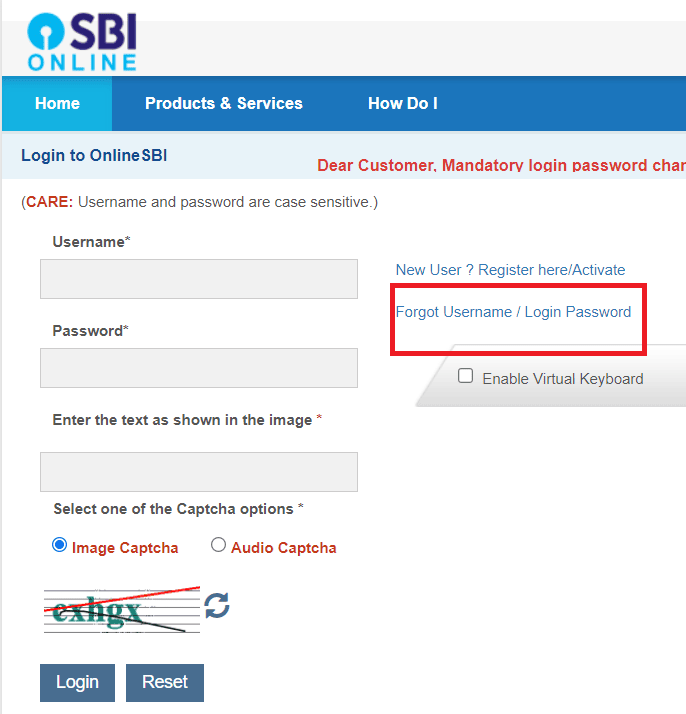 Step 3: A page opens with the User Id and Password option. Scroll down the page, and you will find the "Forgot login password Username/ Password" option.
Step 4: In the next pop-up screen, choose Forgot Username and click the next.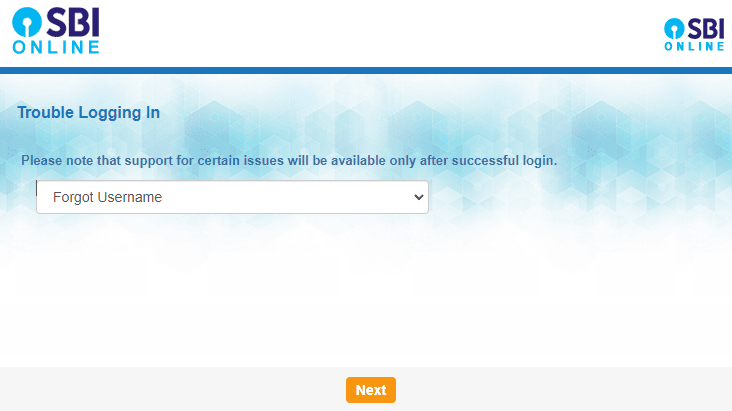 Step 5: Now you have to enter the SBI Account CIF number, country, and registered mobile number to get a username by SMS.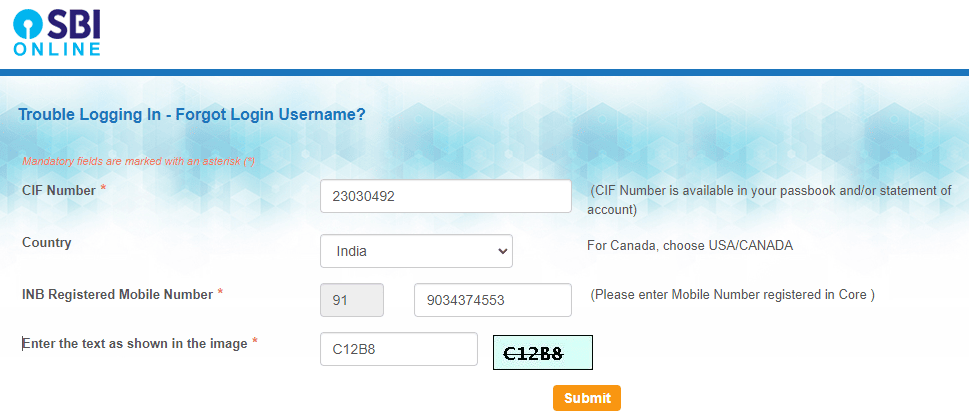 Step 6: Next OTP (one-time-password) will be sent to your registered mobile number. Enter OTP and click the Confirm button.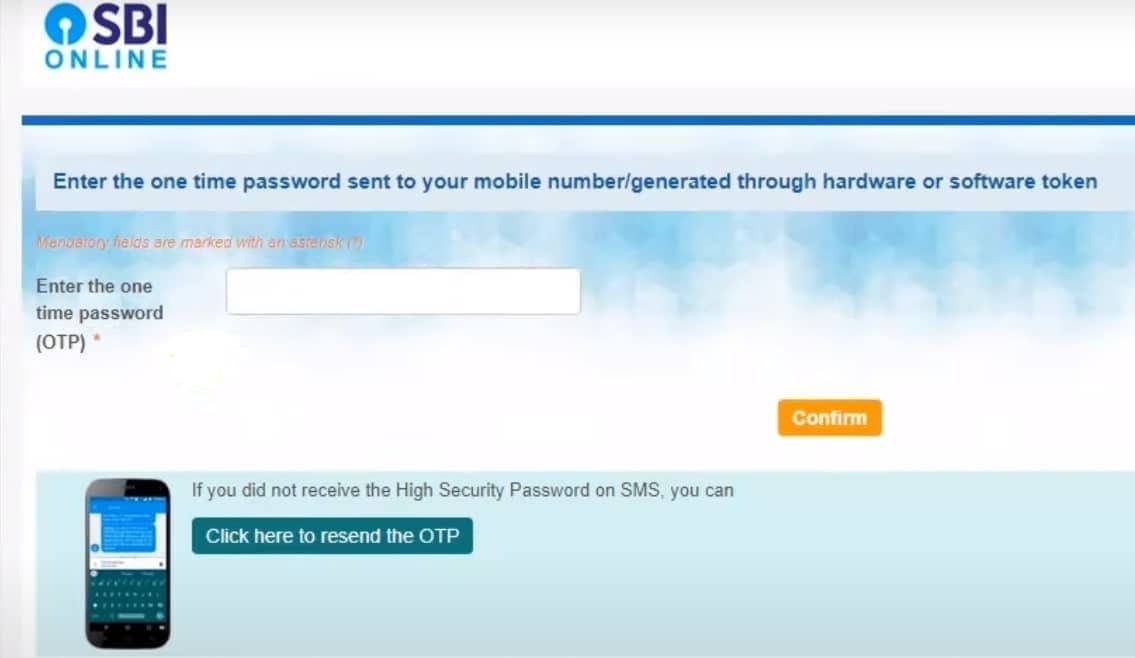 Your Yono SBI username will be displayed on the screen. The username is also sent to the registered mobile number.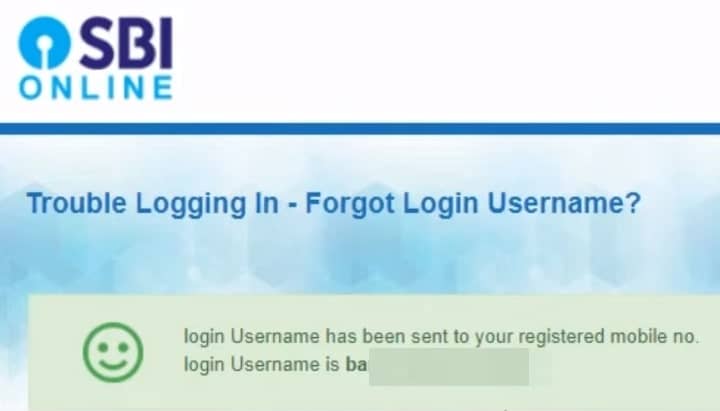 Reset the YONO SBI Forgot Password Steps
We are here to focus on the steps that help to reset the SBI YONO application forget the password.
Step 1: From the login page of the online SBI website, Again Click on the "Forgot login password Username/ Password" option.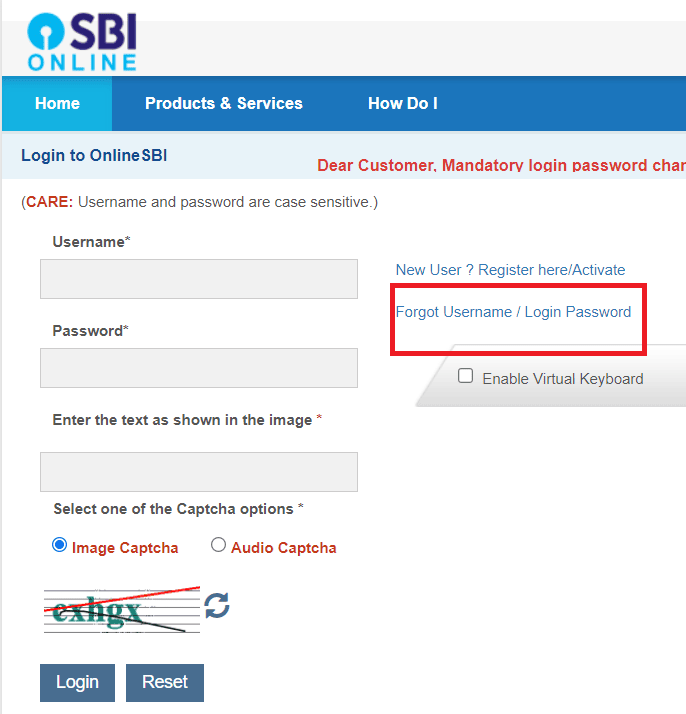 Step 4: Now choose 'Forgot My Login Password' and click "next" to recover the forgotten password.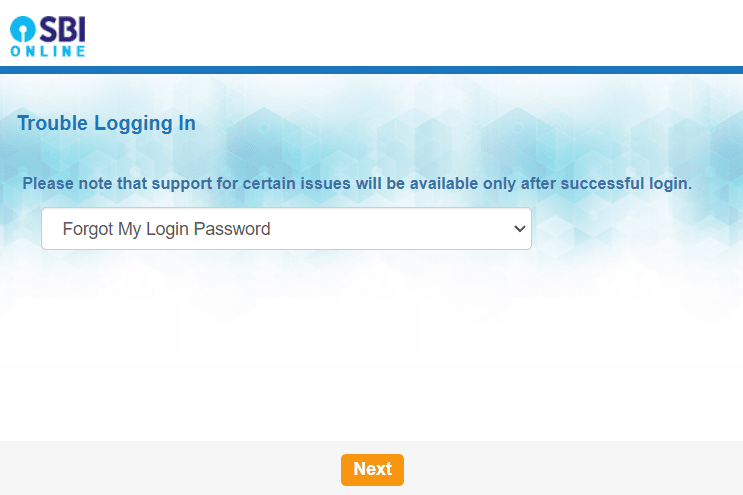 Step 5: Now, type the User Id, account number, country, mobile number linked to bank account, date of birth, and captcha code given on the page, and click the submit.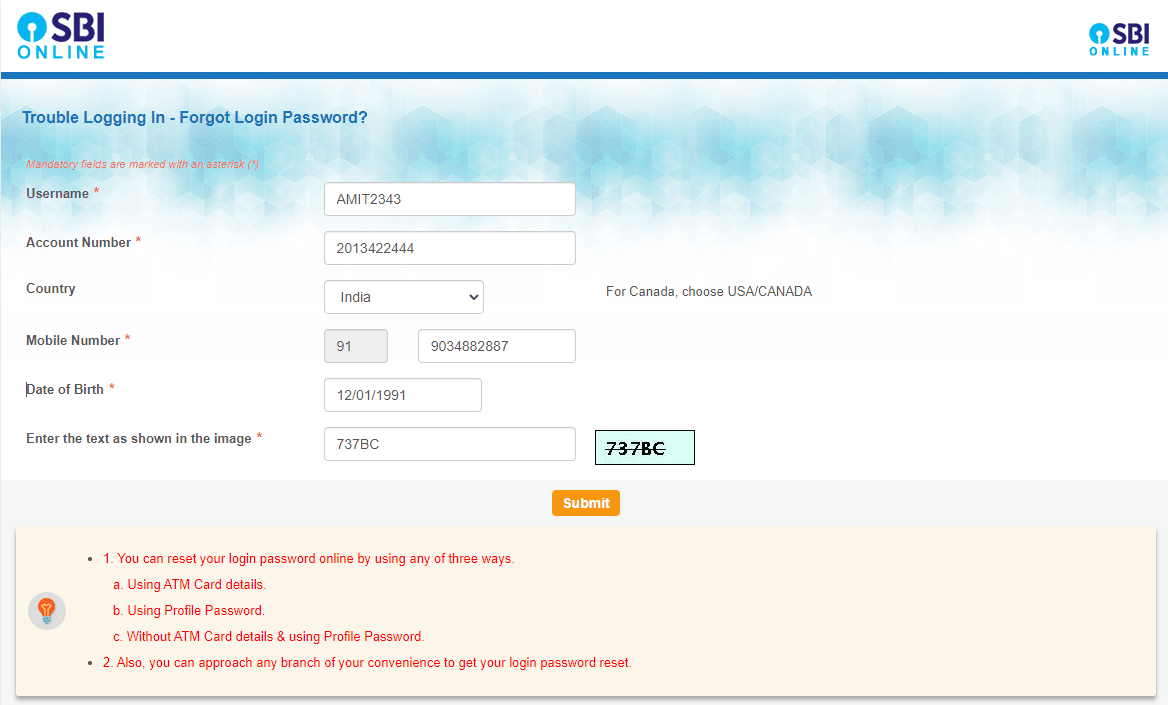 Step 6: You will get an OTP on your registered mobile number, and you have to put that over the box and click on the "confirm" option.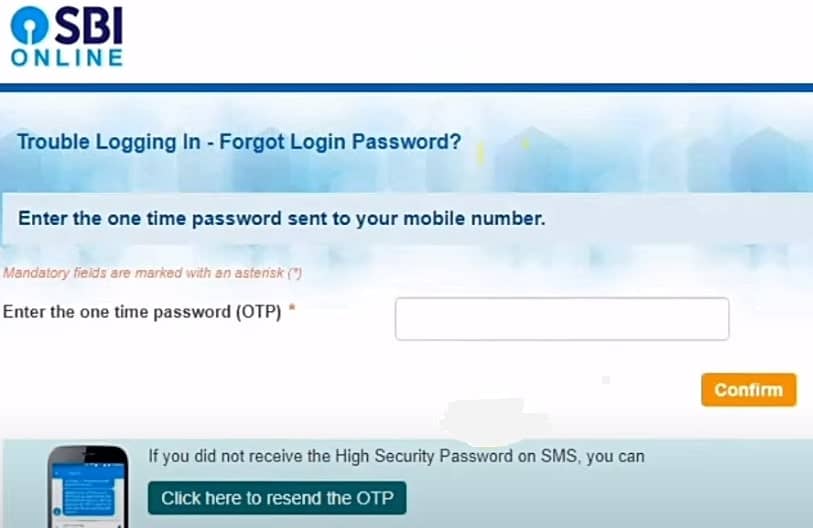 Step 7: Here, you will have more than one option to reset your password, and you have to select the "Using ATM Card Details" and click Submit button.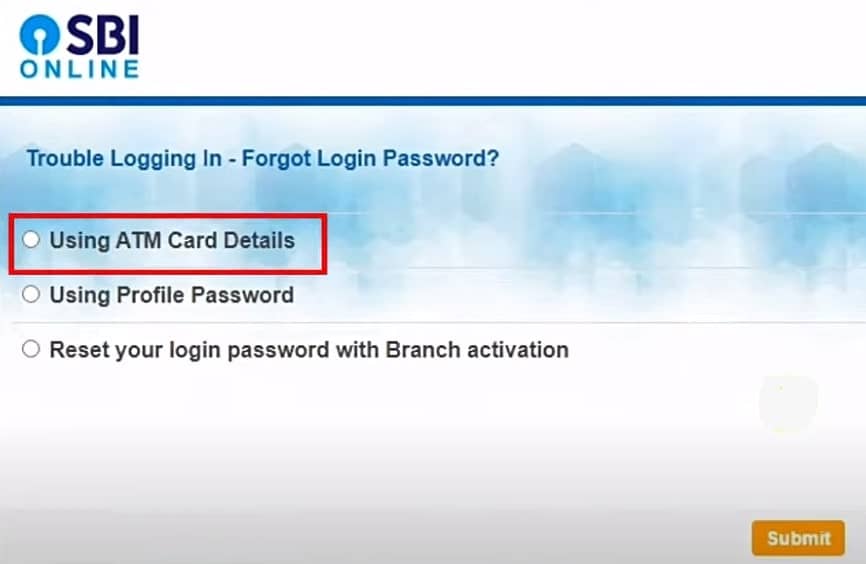 Step 8: Now the list of atm cards will be shown on the screen. Choose an active atm card and click the confirm button.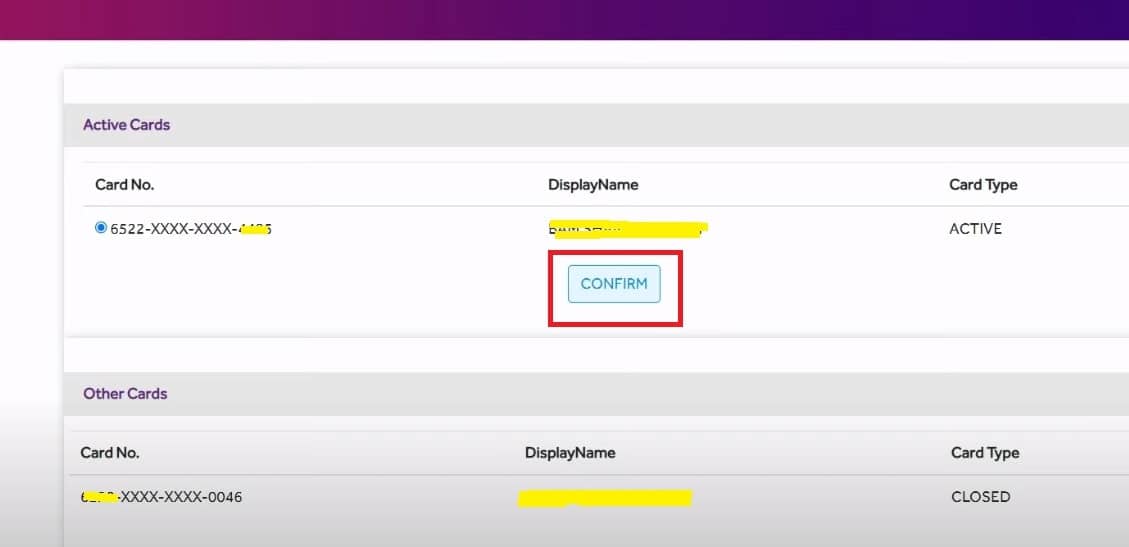 Step 9: Confirm your ATM card number and continue to fill up the ATM details. In ATM card details, you have to fill SBI debit card expiry date, cardholder name, and PIN. Submit the details by clicking "proceed" and wait until the page redirects to a page to reset the password.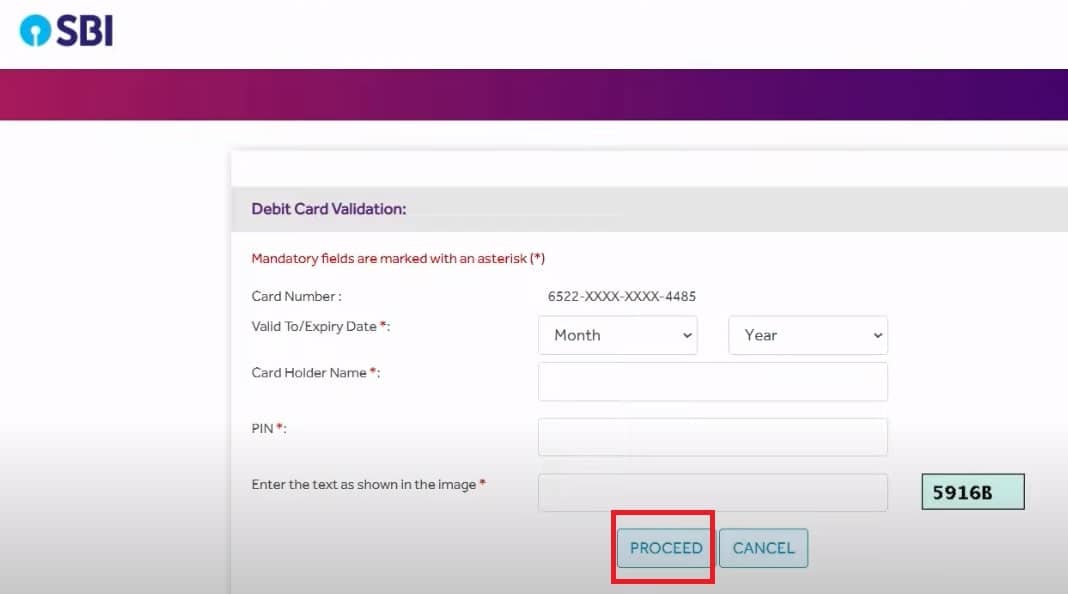 You will get a success message for SBI debit card validation and wait for page redirection.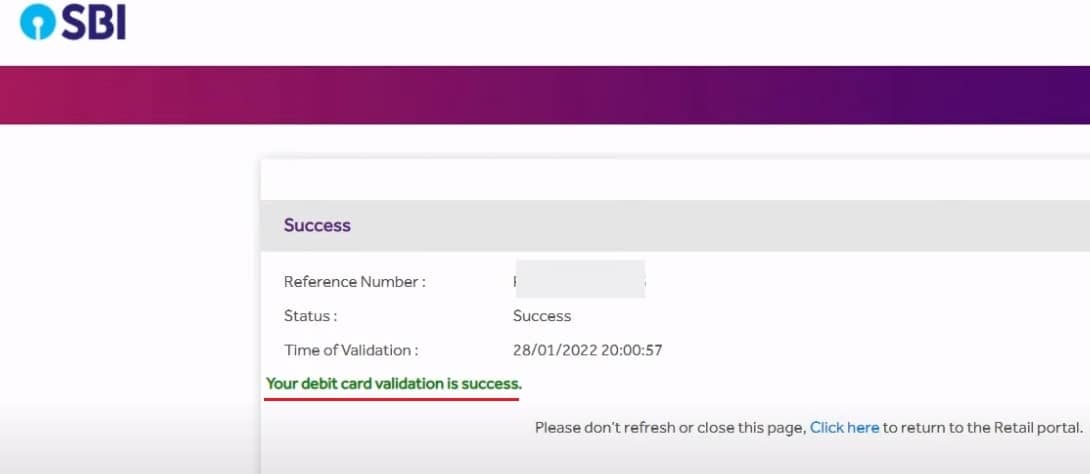 Step 10: You have to put a strong Login password as it is for your safety purpose for your net banking. After giving the password click to submit, and the password will reset successfully.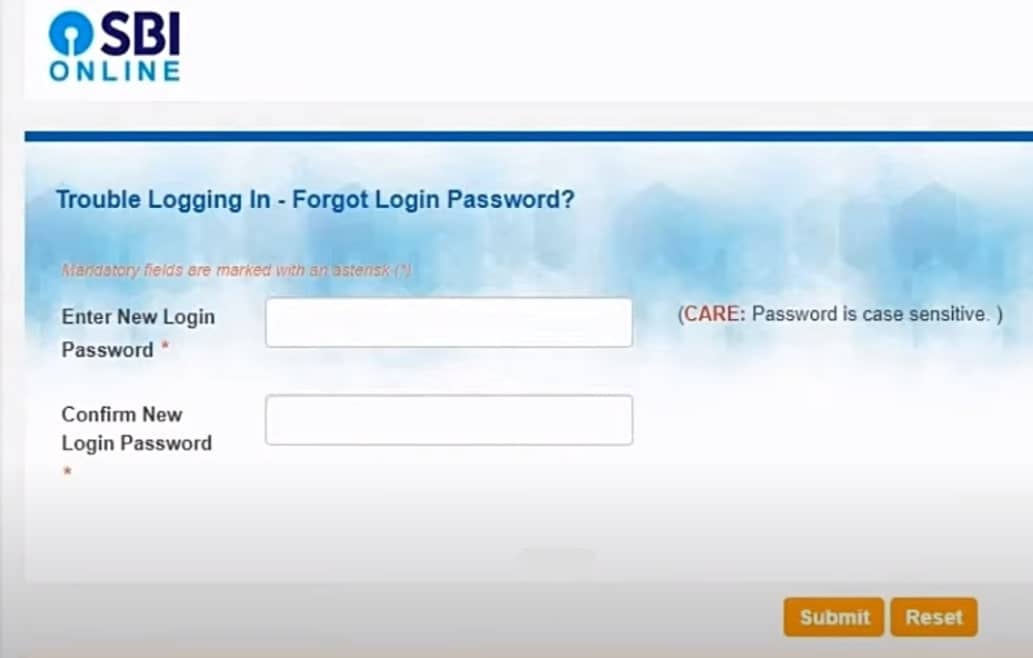 Conclusion
State Bank of India YONO password reset is not that hectic, but you have to be concentrate on what details you are submitting. It will confirm the security of your YONO net banking facilities.
If you are not sure about your User Id as well, the procedure is the same, and follow them accordingly. After resetting the password while logging in, YONO will ask for typing MPIN for easy access. We hope these details will help you to reset your SBI YONO username and password. For further information, go to SBI net banking.