Bank of Baroda is one of the most renowned banks in all of India. Over thousands of people have accounts in the Bank of Baroda. This bank provides a lot of services to its customers, like providing monthly bank statements, net banking, etc.
The net banking option of the bank of Baroda is one of the finest in all of India. A lot of extra service and benefits are added to the net banking feature. One can pay someone through the bank of Baroda net banking feature and see their monthly bank statements.
The process of activating net banking is simple. Once activated, the person receives two passwords. Those two passwords are the login password and the transaction password. These are extremely crucial and must be kept safe. Loss of these two passwords might lead to a breach of banking security, and one might lose all their money.
A login password is a password that one is asked to enter when he or she tries to open their net banking account.
A transaction password is a password that you need for accessing more crucial data. Therefore, it only works if you try to access account details through net banking like monthly statements, etc. It is also essential for any sort of transaction.
Many people often buy things online or pay money online. If one opts to do one of such things through the Bank of Baroda net banking feature, they will first require to enter the login password to enter their account and enter their transaction password for any fund transfer.
Steps For Resetting forgotten Bank of Baroda transaction password Online
As earlier said, the transaction password is exceptionally crucial for all sorts of fund transfer through the Bank of Baroda net banking feature. But many a time, it has happened that one has forgotten this password. So today, we will see how to reset the BOB forgotten transaction password.
Step 1: To reset the transaction password, enter, and log in to the official net banking site of Bank of Baroda.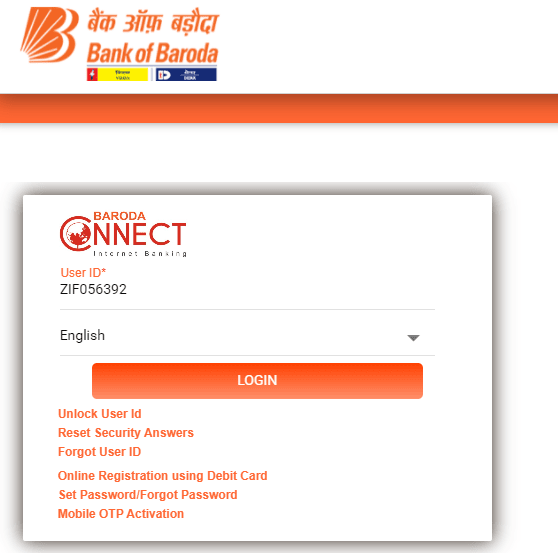 Step 2: Enter the User id and click on the 'Set Password/Forgot Password' link.
Step 3: Three different options will appear. Click on 'Regenerate Password Using Debit Card'.

Step 4: The next place will require you to enter your debit card details. Enter these details properly, type in the captcha text that is showing and click on Validate.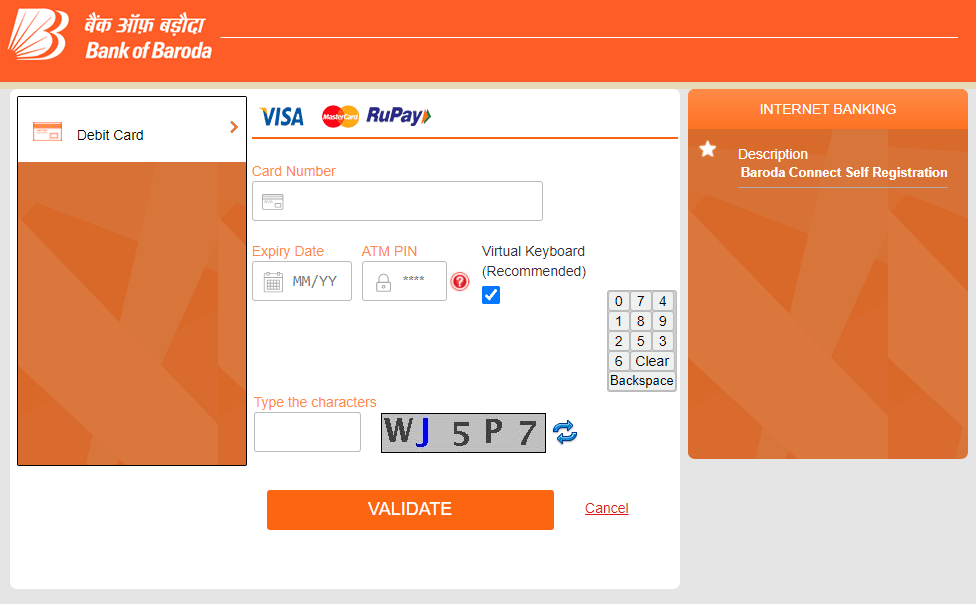 Step 5: An OTP will arrive at your registered mobile number. Enter that OTP in the text box that will appear.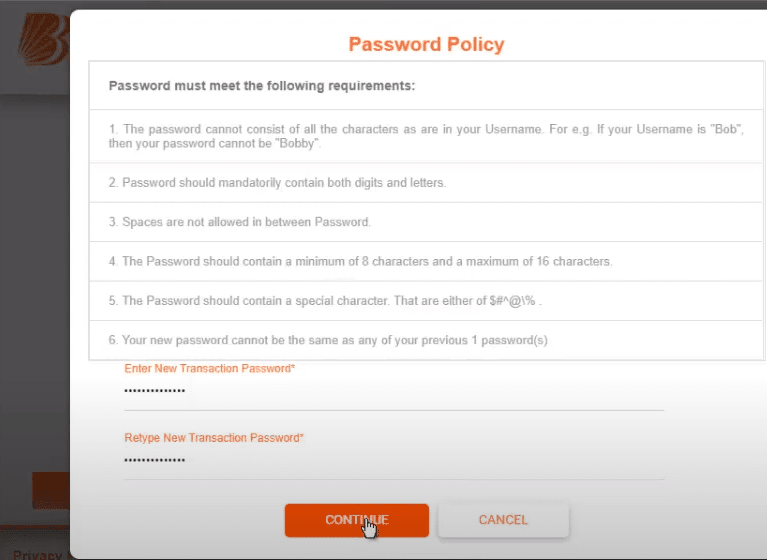 Step 6: Now you will get the option to change the transaction password, choose that option, and click the continue button. Now you can reset the password using a number of letters, special characters, etc.
Conclusion
Bank of Baroda is one of the most famous banks in India. Over thousands of people have an account in the bank of Baroda. The net banking feature of this bank requires you to enter two passwords for any type of transaction. The resetting of these passwords is simple if you follow the steps correctly.