Do you have a bank account in SBI? If you have, then you must be aware that you have a CIF number. Do you have any idea about what this CIF number is and how you can find out the number that bank has allocated for you? If you have not then continue reading and you will know all in details.
CIF number is a special and unique number that is allocated to every account holder by SBI. It links all the accounts that you have in the bank. It contains all the pieces of information that are related to your banking account. The number is used by the bank for making their job easier.
There are certain specific ways of finding the CIF number that is allocated to you by SBI. There are basically 4 ways of knowing this number. The ways are:
SBI Net Banking
E-statement
SBI Anywhere
Passbook
Over here we will be discussing in details the steps except SBI Net Banking as the means to know the CIF number.
It may be such that due to some reasons you may not be having SBI Net Banking these processes will help you then to know the number. The processes are:
Get CIF Number using SBI Anywhere Application
By logging into SBI Anywhere Application, you can check out your CIF number. You can easily download the application on to your smart phone from Google Play. The steps that you need to follow are:
Step 1: After you log in, you have to open 'Services'.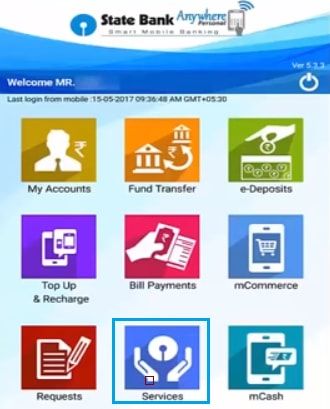 Step 2: You then need to click on Online Nomination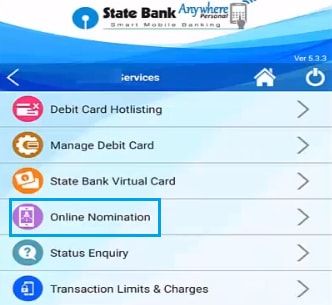 Step 3: In the screen that appears, you have to select the Transaction Account and your account number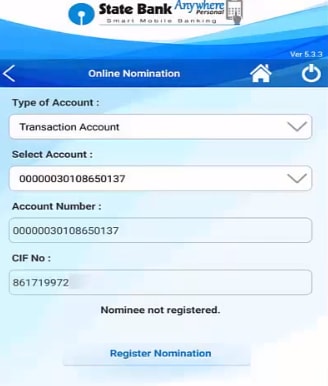 You can then see your CIF number being displayed there along with other details.
Get Cif Number From SBI Passbook
You can also know the CIF number from the passbook that is provided by SBI. You will find the number along with other account details printed on the first page of the passbook.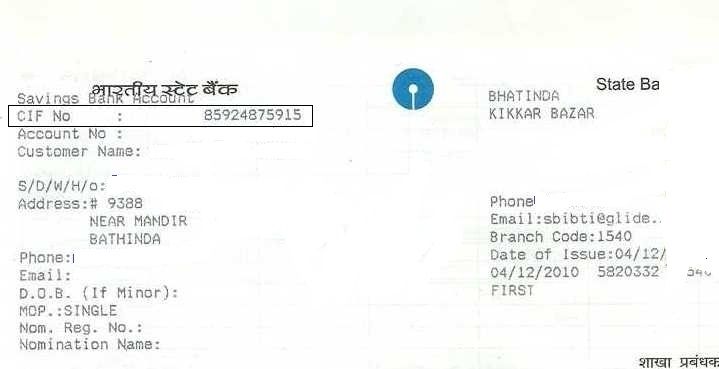 You can also get cif number by visiting your sbi home branch. So, you can now know how you can find out the CIF number that is provided by SBI even if you do not have SBI Net Banking.