You must have often heard about the term CIF being used when you do any dealing with a bank. In case you are an SBI account holder, then it is a must that you have a CIF number which is mentioned in the bank passbook that you have. Do you know what CIF is and how you can find that without the help of SBI passbook? If you have any confusion then just continue reading, and you can clear your doubts that you have regarding CIF.
CIF number is an 11 digit number which represents a file which contains all the relevant information regarding the bank accounts that you have in SBI. If you have multiple accounts then also all the details are contained in the same CIF number that is provided to you.
Ways to know the CIF number
There are many ways to which you can know the CIF number of sbi account. Let us have a look at the ways. It is generally found in the passbook that is provided by SBI, but there are other ways also by means of which you can know the number. The ways are:
Read: How to SBI CIF Number Using ATM Card 
Method 1: Know CIF Number through SBI Internet Banking
This is a convenient method of knowing the CIF number that is provided by SBI. There are certain steps that you need to follow:
Step 1: You need to login to the net banking site of SBI by being at the site https://retail.onlinesbi.com/retail/login.htm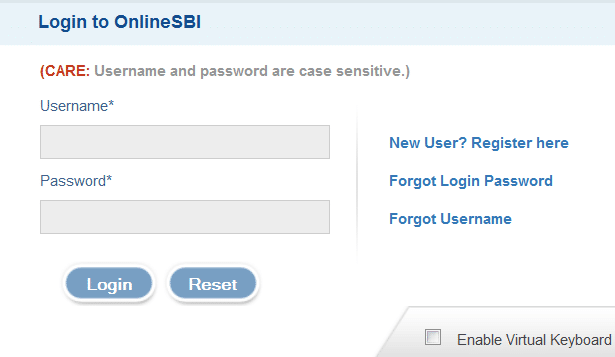 Step 2: In the page that opens you need to click on 'My Account tab and profile' Tab and then open 'account summery'.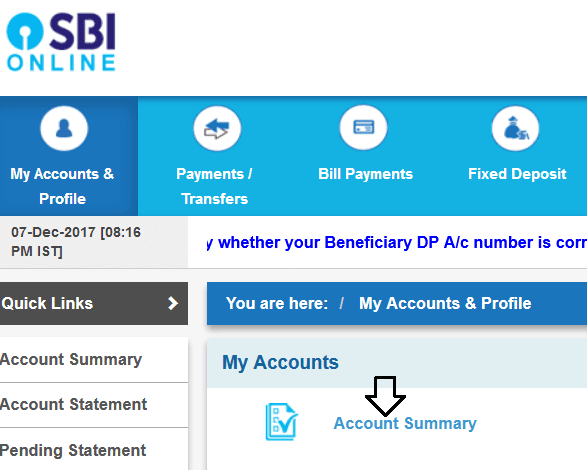 Step 3: As you do so in the right-hand corner of your screen, you will find a tab called 'View Nomination and PAN Details'. You need to click on that.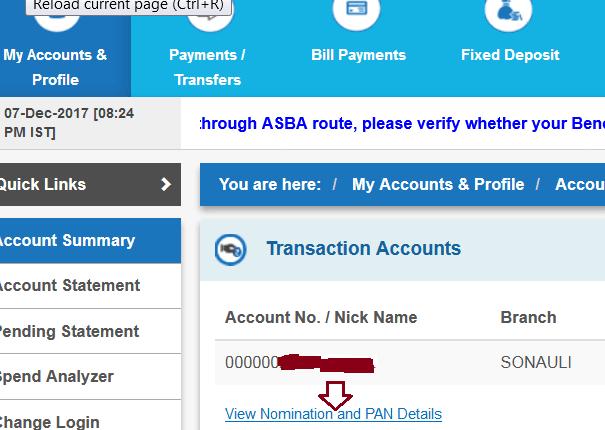 Step 4: In the next screen that opens you can see the CIF number of yours at SBI.

Through E-statement: You again need to login to the net baking page of SBI and follow the below steps to view the e-statement and know your CIF number.
Step1: In the screen of 'My Accounts and profile' tab, you can go to 'Account Statement'.
Step 2: You can see the account statement after you select the account number and month for which you want to see the statement. After such selection, you need to select View and click 'Go'.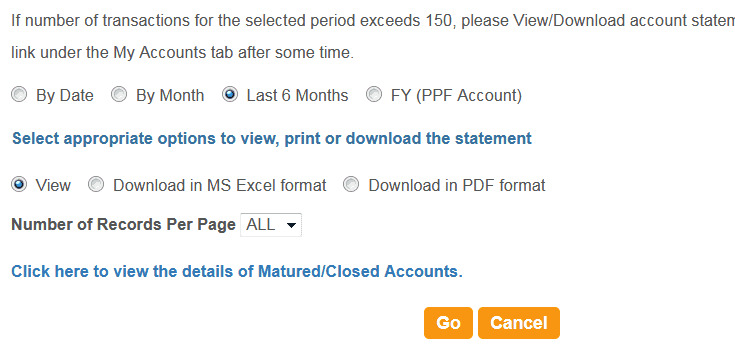 Step 3: The screen that opens let you know about your CIF number.
Method 2: Know CIF number using SBI Anywhere App
By login into SBI Anywhere Application you can see your CIF number. The application can be easily downloaded on to your smart phone from Google Play. The steps that you should follow are:
Step 1: After you log in, you need to open Services.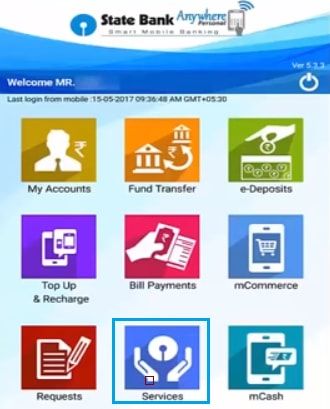 Step 2: You then need to click on 'Online Nomination'.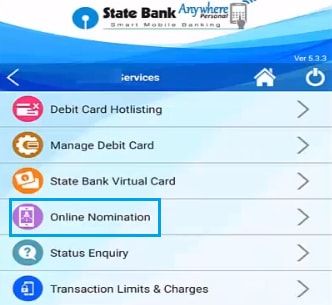 Step 3: You need to select the 'Transaction Account' and your 'account number' on the screen that appears.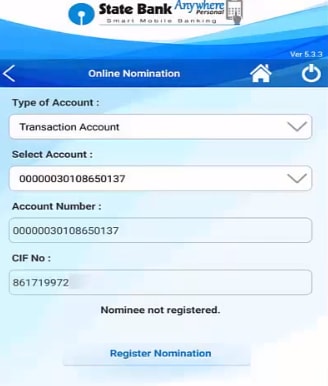 Step 4: You can then see your CIF number being displayed there along with other details.
So, you can now know your CIF number when you are on the move and even when you do not have the bank passbook that is provided by SBI.