A ration card is an essential document that enables a person to purchase subsidized food grains and other indispensable items from the Public Distribution System (PDS). It works as an identification for the people holding it. The Indian government ordered the creation of separate ration card types based on the financial abilities of the families.
However, to avail of the facilities government provides, you need to up-to-date your ration card from time to time. Jharkhand government started the ration card facilities to accommodate the poor and unprivileged families' food and grain to improve the lower section of the society. In Jharkhand, the ration card validity imposes to break through the food security circle at once. If you have applied for a Jharkhand ration card and want to check its status, this post is useful for you.
Steps to Check Ration Card Jharkhand Status Online
We are here today to delineate a procedure for checking ration card status online for Jharkhand state. It's an official document to grant food grains and fuel from the Jharkhand State Government. Nevertheless, all products are at the subsidized rate.
Usually, it often requires while applying for a driving license, income certificate, PAN card, and more. A ration card always comes in handy for every state general for its people to make a mark on individual identity. So, you need to check your ration card status frequently to upgrade it. We are sharing the online method. You can solve your inquiry through it by following these steps.
Step 1: Start by opening any browser on your phone or computer. Google Chrome will suffice. Search for the Ration card government website by typing JSFSS in the search bar. Click on the very first option on the government ration website or visit https://jsfss.jharkhand.gov.in.
Here, you will find multiple options for your ration registration, including a ration application check. You will have a look for Register to Apply for Ration Card if you haven't applied already. Or the Already Registered option if you have applied. Document Required For New Ration Card, if you want to know the list of required documents.
Now click on the "Check Application Status/आवेदन की स्थिति जांचें" option to proceed.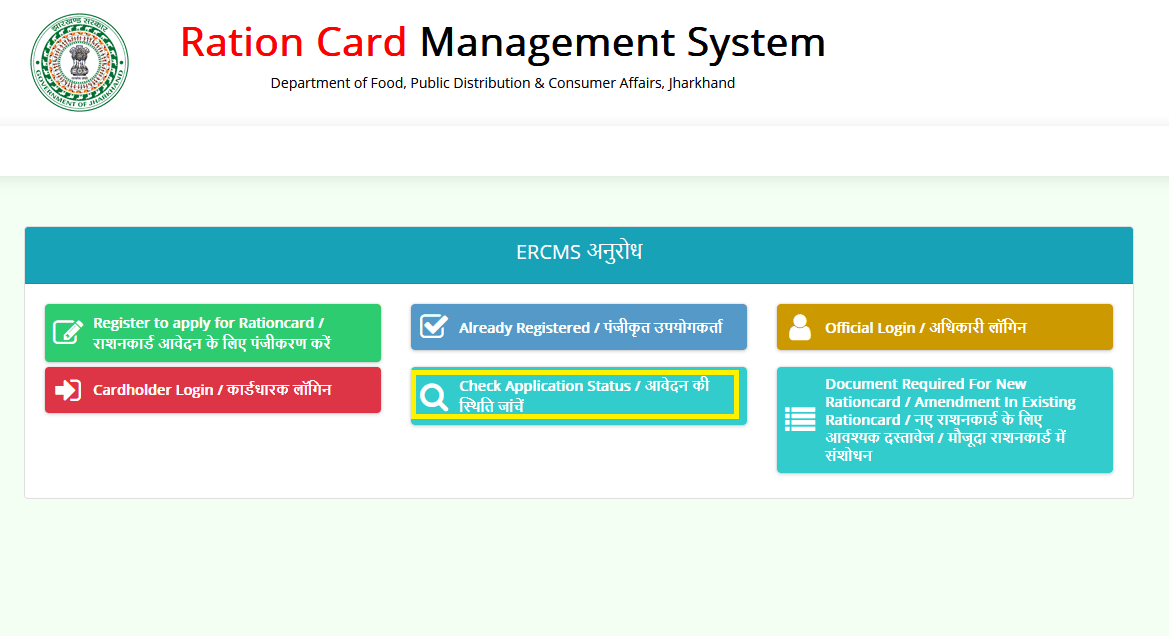 Step 2: In the new interface, you will see ERCMS SEARCH DETAILS, where the page will ask for your Ration Card No or Acknowledgement No. You only have to put Acknowledgement No in the proper place.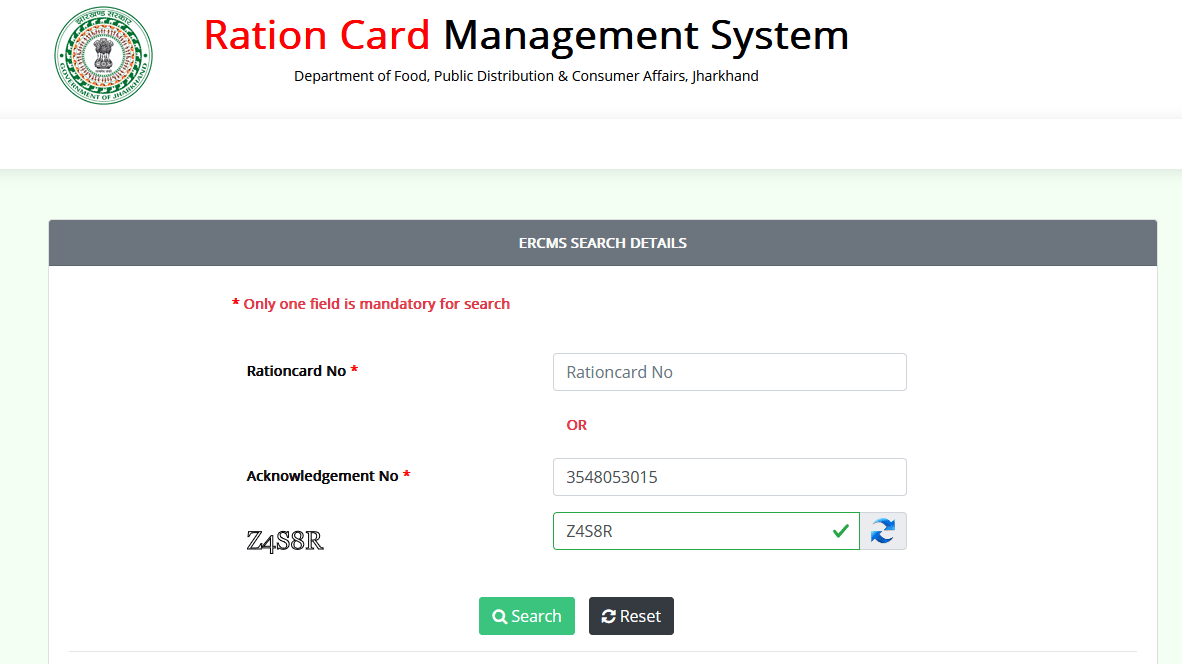 You will get an acknowledgement slip while applying for the ration card. This acknowledgment slip has an acknowledgment number. You have to put it in the required place and type the captcha as it has shown. Now click the Search button below.
Step 3: In the new interface, you will see all your ration card details arrive, and at the end, you'll see your ration card status. If it is verified, it'll show as Approved or else Pending. In terms of pending status, you should check by visiting District Supply Office.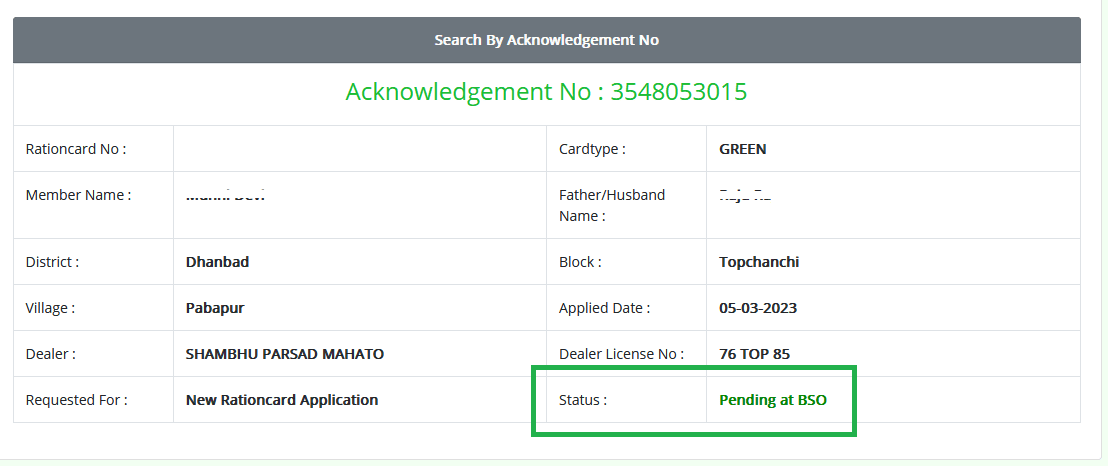 It is a manageable method of getting the Jharkhand ration card status online. The ration card details you will find will be from the Jharkhand website. You can also make a correction on your ration card online.
Conclusion
As we mentioned earlier, the Jharkhand government approved the ration card type according to the economic status of the people. There, people have Below the Poverty Line (BPL) Cards, Annapurna Yojana (AY) Ration Cards, Antyodaya Anna Ration Cards, and Above Poverty Line Cards.
Other than that, if the ration card holder loses the ration card or defaces it mistakenly, then the concerned authority can provide a duplicate ration card. Usually, to apply for a ration card, the documents required are the Electricity bill, Water bill, Aadhaar Card, Bank passbook details, etc. We assume this will help you resolve the ration card status-checking online process for Jharkhand.